Opel Vectra C Service - Replacing Filters, Tiles… - Video
Opel Vectra C service - Video shows servicing Opel Vectra C, replacement: fuel filter, air filter, cabin filter, spark plug, engine thermostat, front brake discs and pads, rear brake discs and pads
http://https://www.youtube.com/watch?v=Or6hDtWg0_4
Opel Vectra C Service - Replacing the Fuel Filter
http://https://www.youtube.com/watch?v=uphd1CLyPac
Opel Vectra C Service - Replacing the Air Filter
Opel Vectra C Service - Pollen Filter Replacement
Opel Vectra C Service - Engine Spark Replacement
Opel Vectra C Service - Engine Thermostat Replacement
Opel Vectra C Service - Replacing the front brake discs and pads
http://https://www.youtube.com/watch?v=1SlZr7oiJLQ
Opel Vectra C Service - Replacing the rear brake discs and pads
---
ENGINE - Opel Vectra C
We offer engine options for Opel Vectra gasoline 1.8, 2.0, 2.2, 2.8T V6, 3.2 V6, 1.9 CDT, 2.0 DTI, 2.2 DTI and 3.0 CDTI V6 diesel engines.
1.8 16v, 90 Kw (122 HP), petrol Ecotec engine.
It is a highly cultivated unit that is quite capable of pulling this 1400 kg Vectra C. He's not some runner, but he pulls quite nicely and is happy to spin at higher rpm.
Vectra C 1.8, engine 1.8 (Z18XE), 90 Kw (122 HP), consumption 7,9 li Z18XER engine, 103 Kw (140 HP), with variable camshaft (model from mid 2005), consumption 7,7 l.
2.0 Turbo, 175 hp, fuel consumption 8,8 l, max. speed 225 km / h.
2.2, 155 hp, 7,8 l consumption, max. speed 210 km / h. The 2.2 engine is a slightly modified X20XEV.
2.8 V6, 230 hp, consumption 10,4 l; max. speed 245 km / h.
2.8 V6, 250 hp, consumption 10,4 l; max. speed 250 km / h.
The 1.9 CDTI is Fiat's JTD engine, far better than Opel's 2.0 DTi. It comes in two 120hp or 150hp versions.
1.9 CDTI, 150 hp, consumes 5,9 liters; top speed 210 km / h.
1.9 CDTI, 120 hp, consumes 5,9 liters; top speed 195 km / h.
With the 1.9 engine, there is no bosch pump but, much higher pressure pump, common rail technology.
The Y2.0 DTH engine has no flywheel and has one cam.
3.0 CDTI V6, 185 hp, 6,9 l consumption; max. speed 225 km / h. Isuzu engine.
Opel Vectra for large and relatively heavy cars (1360 - 1490 kg), the more powerful the engine under the hood, the better. Even in the basic version 1.6 16V. Opel is not sluggish on the road, but also impresses with its capabilities. More driving fun gives the 1.8 16v. The best ratio between gasoline engine performance and fuel economy is the 2.2 16v. Among the turbo diesel is a weak 2.0 DTI 16V, it is slow. Longer is a 1.9 CDTI with 120 or 150 hp. It looks a bit better 2.2 DTI 16V, which is true. Pretty good in terms of fuel, it turns out to be a 3.0 V6 24V, but only on the highway. In an urban environment, it significantly increases consumption.
Model History - Opel Vectra C:
Spring, 2002. : Opel Vectra premieres in sedans and hatchback, 1.8 16V (122 HP), 2.2 16V (147 HP), 3.2 V6 24V (218 HP - GTS version, hatchback only), 2.0 DTI 16V (turbo, 101 HP), 2.2 DTI 16V (turbo diesel, 125 hp). The equipment packages are named Club, LS, SXi, SRi, Elegance, Elite and GSi.
Summer 2003: Wagon version, new engine 3.0 V6 24V (turbo diesel common - rail, 176 hp) version GTS;
Autumn, 2003: new engine 2.0 16V Turbo (175 hp) version of GTS;
Autumn, 2005: restailing (new front bumper, headlights, grille, interior modification, richer features), new 1.6 16V engine (100 hp) and 1.9 CDTI (turbo diesel common - rail, 100, 120 and 150 hp); Sport OPC version with sedan or station wagon body (2.8 V6 24V Turbo 255 hp)
2009: End of production of Opel Vectra C;
Before buying Vectra you should know:
- engine, there were errors with the engine temperature reading incorrectly and some owners complained about problems with the central computer.
- headlights, headlight problems.
- electricity, unlike its predecessor, which has often suffered from electrical problems, the new Vectra is much better and has had individual alarm problems.
- Suspension, previously manufactured models suffered from rear axle noise problems. These problems were generally resolved under warranty.
---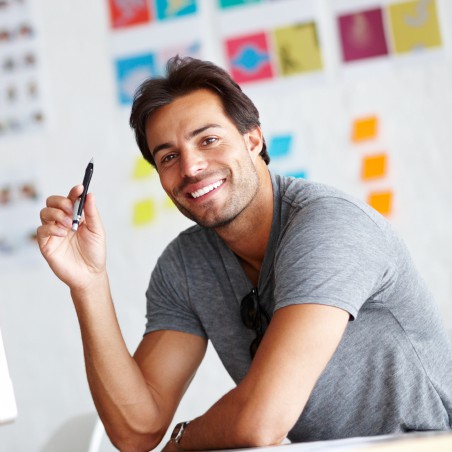 Hi there, I am Mladen and I am an auto enthusiast. I started this blog years ago to help like minded people share information about latest cars, car servicing ideas, used car info, exotic cars, and auto technology. You will find helpful articles and videos on a wide variety of cars - Audi, Mercedes, Toyota, Porsche, Volvo, BMW and much more. Ping us if you have anything cool to share on latest cars or on how to make older cars more efficient, or just want to say hi!