Opel Vectra B 1995 - 2002 - USED, ENGINES, FAULTS
The first Opel Vectra debuted in the late 80's, replaced the Ascon and was manufactured until the mid 90's. It was finally time for the next generation, introduced in 1995, initially made as a sedan and hatchback. A year later, he joined the offer of direct-injection station wagon and diesel. Three years later, GM decided to restail the Opel Vectra B. The modifications are only superficial. Of course, many parts have been changed, such as bumpers, side moldings and headlights and taillights.
The Opel Vectra B offered something that often has no competition - three body versions.
The Opel Vectra B emerged at the end of 1995, replacing the more successful Opel Vectra A. However, the Opel Vectra A was widely regarded as a car with poor corrosion protection (though incomparably better than the Cadet E). We were all looking out for Opel Vectri A with rusty rear fender arches, rusty sills and even floors. Vectra B needed to change that practice. She had a very thankless starting position, i.e. a negative image of its predecessor, but again it was for some years the best-selling middle-class vehicle in Europe.
The Opel Vectra B is pretty affordable to buy, with good engines and excellent insulation. Newer models are more reliable, the ones manufactured after 1999, and the recommendation goes with the latest models. The timing belt can do the most damage, so check when it has been replaced, and of course check for any rust.
The popularity of the Opel Vectra B in Europe, especially in Germany, is obviously a good recommendation for people looking for a D-segment used car on the market, especially since there is no problem with spare parts and mechanics that will repair the car.
Vectra is nothing special, but there are no obvious weak points. Customers are convinced by dynamic and timeless style, spaciousness, good finish and good quiet interior, large engine choice, solid construction and well-tuned car, secure chassis.
The Opel Vectra B is a comfortable family car for everyday use, it can also be used for family trips. The interior space is large, there is no shortage of luggage space (sedan and wagon 500 l / 790 l).
Opel has put a lot of effort and effort into the Opel Vectra B, especially the bodywork, to deliver fluid lines. This allowed for a car with a dynamic exterior and a very good drag coefficient CD = 0,28. Comparing the Opel Vectra B with currently new cars, there is no impression that they are divided by light years. The body still looks attractive, especially considering the 1999 Opel Vectra B restailing (facelift).
Opel Vectra body versions are: station wagon, sedan and sedan.
COMFORT - Opel Vectra B
The Opel Vectra B is designed as a robust, family-friendly, low-cost, easy-to-repair family car. There is plenty of space in the front seats while there is no problem on the rear footrest, but headroom is not abundant.
The Opel Vectra B's boot is big enough for a family of four and is of proper shape. The ride quality, especially in the city, could be better, since the steering wheel does not give a true picture of what is happening with the wheels.
The Opel Vectra B is simply beautiful. No more no less. Nothing special just falls into the class average. Even today, the Opel Vectra B has maintained an attractive line, and this greatly helps it to sell as a used one. However, very aerodynamic, small and impractical rear-view mirrors are striking, as well as a line of cars that shows that aerodynamics were very important in design (in the 90s, OPEL built cars with the lowest air drag coefficient). The interior is very functional, so there is no confusion. On the instrument cluster, a very high speedometer, a smaller rev counter and a coolant and fuel temperature gauge first come into view. A well-known mistake of this Vectra is that the display of the trip computer sometimes simply "awakens" after a certain time, where replacement is required. There was also a problem with the airbag signaling, where the lamp often went off unnecessarily, but this error was remedied by Opel for free. The center console is functional, and it all glows in a nice yellow color. However, emotions do not dwell here! It all seems too ordinary, and in some situations boring. This fact is aided by the high seating position and the plastic, which in some parts is not very high quality. Besides, not everything is happily assembled, and when you turn on the heating in cold weather, it can produce crickets. It's not something serious, but sometimes it can bother you. There are places in Vectra, but that's all.
Forward space is quite average, larger and taller drivers will find it difficult to find the ideal position, although there is too much headroom. The back row is desperate, and there are places below the class average. The seats are rigid and rigid but provide good support. Also, the Opel Vectra B has existed as a station wagon, and is very cost effective for dealers and artisans, because of its roominess and flat floor, while interior materials are not a bit expensive, so you won't be sorry to throw in for example. a bag of cement, which you wouldn't do in the last-generation Passat. Overall, the Opel Vectra B is average in design.
The Vectra B sheet is quite thick, so OPEL seems to want to show how much it can and can do here. The Opel Vectra B won 1997 stars at the 3 EuroNCAP test, and then the very expensive Audi A4 earned 2 stars against the Vectra! Then someone from the VAG group rebelled and the Opel Vectra was stripped of one star, because the operating instructions did not explain the best way to position the child seat, which caused a lot of controversy about the rating. Basically, you can think that the Opel Vectra B was solid in its class at the time. Minor problems with the bodywork were with some 5-door versions where there was water leakage into the boot, and with the first versions there were problems with peeling off the tire from the "B" bracket.
When we look at the details, we notice that the Opel Vectra-e sheet is extremely thick between the cabin and the engine compartment, so Hi-Fi hobbyists who pull various cables will have a lot of trouble here, because there are only 2 places where the cables can slip through. But because of that, OPEL rewards them with high-quality door speakers, which are high-end in their hands. They don't sound like something on a factory device, but when you put a device from a reputable manufacturer later it comes to light.
The suspension of the Opel Vectra B simply "killed" our roads. OPEL did not put aluminum on important parts here, so considering the dimensions, the Opel Vectra B is very heavy (the least equipped model with a 1.6 l engine and 75 hp weighs 1280 kg). Ahead is the McPherson strut suspension with double wishbones, which are oversized, especially on the chassis assembly, and there weren't the slightest problems here. The stabilizers are taken with 300-400 kg heavier Omega, and that speaks volumes about endurance.
When overtaking, the Opel Vectra's engine responds quickly to driver demands. Very satisfying. And on a winding road, the suspension prevents excessive body swing and allows it to pass quickly and comfortably through curves.
1999 Restailing of the Opel Vectra B - the biggest changes are to the bodywork. It attracts attention with chrome radiator grilles, new bumpers and side moldings. The headlights are combined with indicators, they use modern X7 bulbs that give 20% better visibility. The area of ​​the mirror has been increased by 12 percent.
ENGINE - Opel Vectra B
OPEL has always had above average gasoline engines, and this is also the case here. The wide range of engines includes gasoline 1,6, 1,8, 2,0, 2,2 and even a V6 with 2,5 liters of working volume. A 1,8 or 2,0 engine is recommended.
The initial Opel Vectra B 1.6 l engine with 75 hp and 128 Nm. The Vectra with this engine on the open road, with a 60 l tank, can travel nearly 1100 km with decent driving. Of course, the performance is not god knows, but up to 100 km / h it takes 14.5 seconds, and the top speed is 175 km / h. That's enough for the average driver, quite enough. However, when buying an Opel Vectra B, pay attention to the equipment, not many come with it ABS-om, which is still more than a useful addition. The 1,6 didn't exactly turn out to be agile with its hundred horses. The average consumption you can expect is about 6 liters of unleaded gas, at least according to factory data.
The 1.6-liter engine with 16 valves develops 101 hp and 150 nm at 3200 rpm. This engine is by far the most economical 16 valve engine on the market (derived from 1.6 with 75 hp) and has an average consumption of around 6.7 liters! The speed is a solid 195 km / h and acceleration to 100 km / h in 12.5 sec. However, the engine's elasticity is remarkable thanks to a very well-designed gearbox, so this 80 to 120 km / h model takes 15.5 seconds in fifth gear!
1.8 115 hp (KSE engine) or the same power but with a different ignition system (KSE1). In the latter case, it is very important for the engine to choose the right installation for auto gas. As a producer, it's hard to say anything, but it certainly has to be a third-generation sequential gas injection installation. Installation of an older generation will result in explosions of gas. Such outages do not occur in the case of the installation of a sequential injection system. Installation costs will vary depending on the manufacturer. This engine is of average class characteristics, and in the redesigned model (end 1999 - 2002) it can be found with 122 hp and 168 Nm.
The 2.0 16V motor is a special story. This engine was created from the famous 2.0 16V DOHC engine designed by Cosworth for OPEL (in the Vectra A it developed 150 hp and 203 Nm at an extremely high 4600 rpm). However, it was extremely economical for its power, as well as elastic with regard to the "racing" set torque. The Vectra B develops 136 hp and 188 Nm at 3200 rpm. Power has been reduced due to EURO exhaust standards. However, even in the heavier Vectra B, and although reduced power, this engine reveals that it is a product of Cosworth, and its top speed is 215 km / h, and acceleration is 9.8 sec to 100 km / h. Those are not some numbers, but here 136 hp pushes the Vectra, which without air conditioning with this engine weighs 1365 kg! Also, with this engine you get top quality brakes (37.5 m stopping distance). This engine was replaced in 2001 by an American engine (GM, Saturn, Chevrolet) 2.2 liter 16 valves and 147 hp, and 203 Nm at 4000 rpm. The engine is more powerful than the previous 2.0, but negligible, while the consumption is higher by 1 liter, which, considering the not very convincing performance, is not to be neglected (identical acceleration, 218 km / h top speed). The first versions of this engine had problems with the camshaft drive chain.
For 1.6 engines with 75 hp and 2.0 (8 valve) engines with 110 hp and 165 Nm at 2600 rpm, the concept of head making is especially thrilling, where valves cannot touch the pistons in the event of a toothed belt, so if the belt fails, suffer damage.
The 6-liter V2.5 engine with 24 valves, 170 hp and 230 Nm at 3200 rpm should simply be avoided. It is extremely sensitive to cold starts, and with more frequent sharper driving of a cold engine, a camshaft failure certainly occurs. Its average consumption is average for this type of engine and is around 10 liters. Engines, sometimes from known high oil consumption, which significantly increases costs. Larger petrols, of course, consume even more, so the factory says that the 2,5 V6 consumes as much as 12 liters of fuel.
The 6L displacement V2.6 engine with the same 170hp but 250Nm appearing in the redesigned model is a better choice and is very fuel efficient (about 9 liters on average). However, V6 engines in Vectra should be avoided.
16-valve motors require a timing belt change every 60 km, and in the event of a burst, engine failure can be costly!
For diesel lovers, there is also something to find. If the 1.7 l turns out to be too weak, the 2.0L is still 101 hp and the 125 hp 2.2 l - unfortunately they won't be as reliable as the weakest brother.
2,0 DI, 2,0 DTI and 2,2 turbo diesel. The best thing about these engines is that they are powered by a good old timing chain! Otherwise, the concept of the engine is strange, because it has 16 valves and only one camshaft. Otherwise, these are the first 16 direct injection diesel engines in the world, and are strictly a product of OPEL (ISUZU did not have any payments here, as did GM, though they use them). In case you still need to change the chain, which is on the verge of an incident. If you buy one of these three diesel engines, you have to get used to the slightly higher oil consumption, which goes up to half a liter per 1000 km! However, this is normal in the case of these engines! Pay attention to the gearbox of the car, which did not turn out to be good, among other things, because of problems with oil leakage / leakage, especially the gearboxes codenamed "F18".
Diesels have always been the cancer of OPEL's wounds. This Vectra started with the old one 1.7 TD engine and a whopping 82 hp, which were not very frugal (average 7 l). Also, the culture of operation of this engine is more suitable for agricultural machines.
Of the diesel engineers, 2,0 DI, 2,0 DTI and 2,2 turbo diesel were fitted. Everyone is known for their distinctive sound, especially in the back, and don't expect too much refinement in driving.
The recommendation is a 2,0 DTI that pulls quite well thanks to the turbine with which this engine develops about 100 horsepower. However, the 2.0 Di (Direct Injection) that appeared in 1997 is an example of robustness and economy. His work culture is extremely higher than before 1.7 TD, but not quite like VW's TDI-I. Average consumption is about 5.0 liters, and it has 82 hp (as well as 1.7 TD) but 185 Nm at 2000 rpm. Performance is at the level of the 1.6 petrol with 75 hp.
The 2.0 DTI engine was upgraded to 230 nm for the redesigned Opel Vectra B, while staying at 101 hp! The Vectra's top speed with this engine is 195 km / h.
The disadvantage of the Opel Vectra B 2.0 DTI is the high pressure pump, which must be repaired after 150-200 thousand.
Motor 2.2 DTI which appeared in the redesigned Opel Vectra B in 2001 is the best choice for diesel engines. It has 125 hp and 270 nm at extremely low 1500 rpm. It is extremely resilient and fast. The top speed is 208 km / h (like the 1.9 hp Passat 130 TDI) while accelerating to 100 km / h in 10.3 sec. Its average consumption is less than 2.0 DTI engines, and ranges between 6 and 6.5 liters.
As for the engine - the least problematic is the petrol engine 1.6 l 100 hp 75 hp and 1.7 diesel and 82 hp, borrowed from Isuzu. While the 1.6 l 100 hp variant still somehow goes, the other two engines interfere with (slow down) traffic on the road.
Opel Vectra B drive is always transmitted to the front axle wheels via a 5-speed manual transmission or four-speed automatic. This suspension (as befits a middle-class car) is in front of the traditional MacPherson-based system, and behind the multi-link system.
The rear suspension forms a set of transverse and longitudinal shoulders, where there was also no problem. The only problem can be with the rear longitudinally positioned floating shoulder, but in the event that the car was struck or that it "fell" into some of our holes in the road. Suspension is otherwise rigidly tuned, which is where the Vectra flourishes with its driving characteristics, but comfort suffers, especially in short transverse planes. The shock absorbers are very durable, so there were no problems. In short, hanging Vectra is not a masterpiece of technology from a Western European point of view, but from our point of view it is simply phenomenal, as failures are below average.
Those who like fast driving will be delighted with the brakes on the Opel Vectra B 2.0 16V and Opel Vectra B 2.5 V6, while such brakes have been fitted to all redesigned models from late 1999 to production discontinuation (front disc: self-ventilating 288x25mm, rear 275x10mm). Models 1.6 16V, 1.8 16V, 2.0, 2.0 Di and 2.0 DTI have very good brakes (1995-end 1999). The 1.6-hp 75 XNUMX has drums that do their job very well.
Model History - Opel Vectra B:
summer, 1995: Premiere Opel Vectra B (sedan and station wagon version), engine 1.6 (75 hp), 1.6 16V (101 hp), 1.8 16V (116 hp), 2.0 16V (136 hp), 2.5 V6 24V ), 170 TD (turbo diesel, front - chamber, 1.7 hp);
summer, 1996: Caravan version, 2.0 16V DI (direct injection turbocharged 82 hp) appeared instead of 1.7 TD;
Autumn, 1997: 2.0 16V engine (112 hp) and 2.0 DTI 16V (direct injection turbo, 101 hp). Sports version with 2.5 V6 24V engine (195 hp);
February 1999: Modernization, restailing, minor changes (new front bumper, chrome grille frame);
Summer 2000: New engine series: 1.6 16V (101 PS), 1.8 16V (125 PS), 2.2 16V (147 PS), 2.6 V6 24V (170 PS), 2.0 16V DTH (direct injection turbo, 101 PS) , 2.2 DTI 16V (turbo - diesel with direct injection, 125 hp);
Fall, 2001: Prime Minister Opel Vectra C;
2002: Production end of Opel Vectra B;
FAULTS - Opel Vectra B
After 1999, a redesign of the Opel Vectra B was made, so the owners of these models say most of the problems are gone.
When buying a Opel Vectra B, pay special attention to the suspension and complete electronics in the car.
Also, the everlasting Opel problem is rust, so check the rear ones, which are usually the first to be damaged.
Redesigned Vectors have better suspension, so there should be no major problems in this field, but when buying, listen to the engine, because any creaking or thumping indicates a potential problem with the water pump and, ultimately, the engine and gearbox.
These failures are not as costly as, say, an air conditioner malfunction, so check it properly. The clutch is also susceptible to faster wear and tear, so while it is not an expensive replacement part, make sure it is fully functional.
According to the factory, the timing belt changes every 65 km, so take a look at the service booklet, because if it breaks, it can destroy the entire engine.
As for the engine - the least problematic is the petrol engine 1.6l 100 hp and 75 hp and 1.7 diesel with 82 hp, borrowed from Isuzu. While the 1.6l 100 hp variant still somehow works, the other two engines interfere with (slow down) traffic on the road. There are, of course, more powerful units - from petrol to 116 - 125 hp 1.8L, 2.0L and 2.2L 136 hp 147 hp. Especially the last two engines are quite brisk, but unfortunately they break down. The EGR valve often clogs, and in addition, the ignition system fails and various sensors. Also, don't panic, you should check the oil gauge from time to time to see if there is any oil. These engines drink oil. They give good performance and nice sound and give nothing more.
Opel Vectra B 1,6 16V. The engine has shut down and there is no spark on the bobbins (spark plugs), the reason may be the mass of the bobbin body.
Opel Vectra B 1,6 16V. Engine power loss, no motor error in memory, check crankshaft pulley for damage, crankshaft pulley eats where crankshaft strap goes, if crankshaft pulley needs replacement.
What's worse is that the famous gasoline engines are 1.8 16V, 2.0 16V and 2.2 16V. In their case, there is always a malfunction of the crankshaft and camshaft sensors (the problem is mainly related to the 2.0 16V engine), such as bursting of the exhaust manifold, clogged EGR valve, failure of the water pump, coolant leakage and failure of the ignition system components.
Opel Vectra B 1,8 16V, Crankshaft Sensor and Camshaft Breakdown Frequently:
The symptoms of a cam sensor malfunction are: engine speeds, throttle shutdowns or increased fuel consumption often vary.
The symptoms of the crankshaft sensor are: the engine starts harder and weighs more than 4000 rpm.
The 1,8 16V, ler throttle motor can get stuck from oil vapors, usually just clean it.
If you opt for 101 horsepower, 16 valves, 1.6-liter engine version, then you must take into account the fact that at any time, there may be damage to the EGR valve or unexpected problems with the timing belt, so you should shorten the interval between timing belt replacements and for half.
With 2,2 or 2,0 liter diesel engines with direct injection, there are problems with poor fuel pumps, compressor control valve, and very often the head gasket is damaged.
Engine shaking, idle wrong, car hard to start when cold, check coolant temperature sensor and connection at coolant temperature sensor, there will be poor connection due to vibration.
The Opel Vectra B 2.0 DTI can start badly in the morning, caused by the O ring in the quick release fuel filter connector. The fuel returns to the tank when the air in the system empties the filter. And it takes a long time to start the engine. The remedy is the new O Rings and as a protection, a non-return valve in the fuel tank line.
DI 16v, what happens is the oil collects in the 16v head of the engine and it takes a long time to return the oil to the crankcase. Check the oil after an hour after the engine has shut down and you will get a false low oil level reading, which leads you to refuel the engine with fresh oil.
DT motor. Whistling from the turbine, occurs during the filling phase, leaks either the exhaust branch gasket or the exhaust branch.
Servo pump failure, approximately 35 km.
Vectra B from the first two years of production were also known to have problems with the fuel hoses spraying from the hoses, which Opel solved with a free service call.
When buying, pay special attention to all pumps (for fuel and others), as complaints about cancellation of these parts were not so rare.
Toothed belts on 4-cylinder 16v engines have the problem that the water pump pulley pulls off the toothed belt, so it is best to change the water pump when the toothed belt is changed.
Manufacturer's recommendation for eight-valve engines to replace the gear belt at 120 km or every eight years, and as for engines with 000 valves every 16 or every four years.
Voltage strikes from the alternator damage the camshaft sensor. This is prevented from changing the engine wiring, the crankshaft and camshaft wiring is separate from the alternator wiring.
June, 2000. V6 model recall due to crankshaft failure.
Problems, a clutch failure may not be due to a failure of the return valve in the pipeline, but rather a failure of the clutch master cylinder or clutch cylinder on the transmission.
If there is something pounding in the Vectra from the rear, it is probably the pounding of the fuel tank, which was resolved on the 98s versions.
Until 1999, body corrosion protection was not the best, the situation improved after the 1999 rebuild.
There were no major problems with the electrical devices on the vehicle. Sometimes the windows on the door and the central locking simply do not work.
The instrument panel will turn on and off the lights for no reason, another problem is the disappearing text on the screen.
Sometimes the ABS is malfunctioning, which is usually caused by damage to one of the wheel sensors. A common cause is the failure of the cables from the wheel sensor.
Minor body problems were found in some 5-door versions, where water was leaking into the boot.
A common problem with the first Opel Vectra B was steering wheel jams.
When traps are often injured: stabilizers forward and damping silen blocks back.
BAGLJUCAK
Opel The Vectra B is a good family car. A lot of space at the back thanks to the extended wheelbase, well-designed seats and dynamic engines are a significant advantage of the Opel Vectra B. Also, the parts are relatively cheap and easily accessible, serious problems are not too common.
---
Opel Vectra price - used car review
---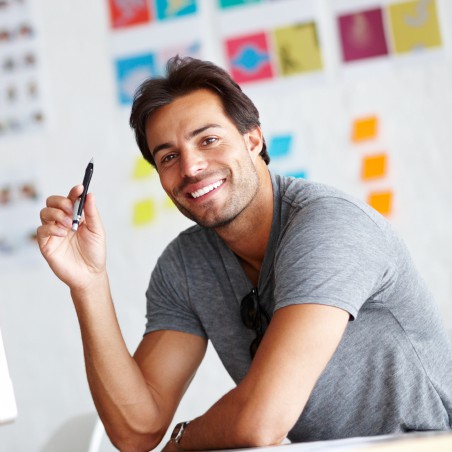 Hi there, I am Mladen and I am an auto enthusiast. I started this blog years ago to help like minded people share information about latest cars, car servicing ideas, used car info, exotic cars, and auto technology. You will find helpful articles and videos on a wide variety of cars - Audi, Mercedes, Toyota, Porsche, Volvo, BMW and much more. Ping us if you have anything cool to share on latest cars or on how to make older cars more efficient, or just want to say hi!