Opel Corsa - A story in five acts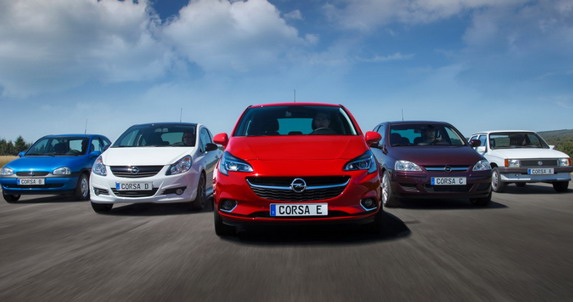 Riselsheim. The Opel Kadett was launched in 1936 as an all-wheel drive car at an affordable price, designed to provide mobility for as many people as possible while driving a car was still a luxury. Since then, Opel has captured the biggest bump in the era of the German "economic miracle" during the 60's and 70's with the arrival of the Kadett A and B. Meanwhile, consumers became more demanding as purchasing power increased and the small Kadett grew larger and larger. more powerful, and with each new version, it grew closer to the mid-size class of cars. This created a void in a place that was later reserved for the classic low-budget model in Rieselsheim. The time has come to fill the void with a new, real small car - the Opel Corsa takes the stage.
Act One: 1982-1993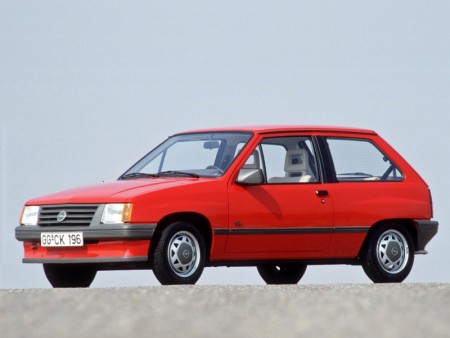 The Opel Corsa A was compact, measuring only 3,62 meters in length. It had accentuated, wide fenders like a rally car, and an extremely low air resistance of 0,36, which probably represented a record in that class. Chief Designer Erhard Schnell created a small sports car with sharp, chiseled lines that should first and foremost appeal to the "head of the family". The most important item was the 100hp Corsa GSi engine and the introduction of diesel. The two-door line, which included hatchback and nightback models, was expanded in 1985 with the popular five-door model. Opel Corsa A has become a popular, well-sold model with 3,1 million units produced.
Act Two: 1993-2000
Despite the success of the first Opel Corsa, a decision was made at Risehslheim to make its successor a true "lady favorite". Opel design legend Hideo Kodama took to work and created a much softer, softer Corsa, with catchy wide round headlights that perfectly matched the childish look. The Opel Corsa B was ten inches longer and much more spacious inside. It has also introduced higher safety standards in its segment, including ABS brakes, side impact collisions and front airbags. For special markets, Opel has again offered a hatchback as well as a wagon and a pickup version in addition to the hatchback. Gasoline engines already had fuel injection technology and catalytic converters, GSi had 16 valves and diesel propulsion had turbocharging. The second Corsa was successful worldwide, with sales reaching four million units.
Act Three: 2000-2006
In the spirit of saying that the winning team should not be changed, Hideo Kodama was again invited to design the Opel Corsa C. The style was consciously oriented towards a successful predecessor. The new Corsa again grew ten inches in length and had a slightly wider width with greater front and rear wheel spacing, which significantly increased the interior space. For the first time, the body was completely galvanized. The sophisticated ECOTEC four-valve gasoline engine and the new direct-injection turbo diesel engines provide more power, lower fuel consumption and lower emissions - all versions were already Euro 4 compliant. The Opel Corsa C also became a star with 2,5 million units sold.
Rank Four: 2006-2014
From now on, the three-door and five-door versions continue their separate ways: the three-door Opel Corsa gets a coupe style designed for sporty buyers, like the original Corsa A. The five-door version becomes a true spacious family car. The current Opel Corsa D is still less than four meters, having grown to exactly 3,999 meters. With Opel's ecoFLEX technology, the Corsa is equipped with Start / Stop systems and very economical engines. Version 1.3 of the CDTI ecoFLEX consumes only 3,3 l / 100 km in combined mode and emits only 88 g / km of CO2. The fourth-generation Corsa is nearing completion, with 2,8 million units sold to date. Through four generations of models, a total of 12,3 million Opel Corsa models have been sold, of which 11,7 million in Europe alone.
Act Five: Since 2014
In 2014, the Opel Corsa E appeared. Opel continued with its evolutionary design, so that the car is still recognizable, but also stylishly modernized. The engine will offer a new three-cylinder 1.0-liter ECOTEC turbo-petrol with direct injection, in versions with 90 hp and 115 hp, there is also a 1.2-liter engine with 70 hp and a 1.4-liter naturally aspirated with 90 hp. At the top of the petrol range is a 1.4-liter turbocharged engine with 100 hp and 200 Nm of maximum torque.
With respect to diesel engines, Opel has confirmed that it has upgraded the existing 1.3 liter CDTI to meet Euro 6 standards and that 75 and 95 hp variants will be available.
In addition, there are two new gearboxes, manual and automatic, both with six speeds.
PR Opel
Retrieved from: auto.blog.rs
---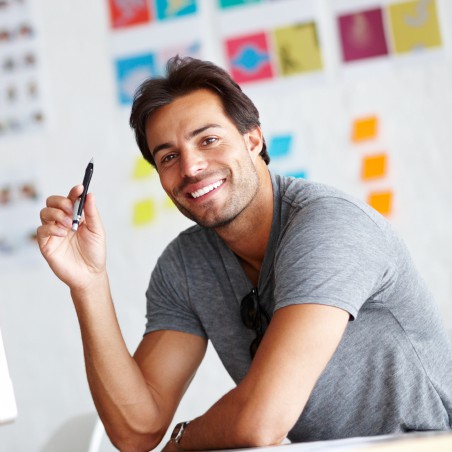 Hi there, I am Mladen and I am an auto enthusiast. I started this blog years ago to help like minded people share information about latest cars, car servicing ideas, used car info, exotic cars, and auto technology. You will find helpful articles and videos on a wide variety of cars - Audi, Mercedes, Toyota, Porsche, Volvo, BMW and much more. Ping us if you have anything cool to share on latest cars or on how to make older cars more efficient, or just want to say hi!