Opel Corsa C 2000 - 2006 - used, experience, breakdowns
With mass production and high demand in the auto industry, the supermini sector is very profitable for manufacturers. But it is also very competitive, so the car has to be special in order to do well.
The third generation of the little Opel proved to be as successful as the previous two generations. This city car concept is still attractive.
Opel The Corsa C does not stand out with any particular feature, but as a whole it is one of the most popular small cars. With its seductive look, image and excellent quality, it's no wonder this car was among the top three in Europe.
Customer requirements are high and difficult to meet. When buying a Corsa C, pay attention to the situation in which there are many Corsi on the market, so take a good look at the offer. Buying a Corsa is a good buy, according to former owners. The low cost of exploitation will surely appeal to you.
The Corsa is not overly exciting to drive, except for the 1.8 SRi. But in designing these cars at Opel, the dynamics were not of primary importance, but of reliability and comfort.
When choosing a car, choose the one with the Comfort and Elegance package and you will have a well-equipped vehicle. It may not bring a smile to your face, but over time it will grow to your heart as you ride it and discover its talents.
Production of the Corsa C began in October 2000, first in Germany, while later production continued in other copier factories throughout Europe and around the world. The end of production of this model is June, 2006. It was manufactured and sold in 3 or 5 door version. The 3-door version, bears the factory designation F08.
The most desirable cars are, of course, the ones that are not expensive to maintain, and just like that is the Corsa C, which is easy to maintain, as Opel's service network is well spread out in our country, with parts for this German car almost every step of the way.
Although small in size, the Corsa C in Serbia successfully plays the role of a family car. If you like this car, all you have to do is choose the right engine for it, which will not be a problem for you, first of all, due to the abundant supply of aggregates.
COMFORT - Opel Corsa C
The Corsa C is significantly safer, roomier, better quality and more comfortable than the Corsa B. The Corsa C, compared to the previous model, has grown just enough to offer a few inches more in the back seat for the legs and heads of passengers, but unfortunately, the boot has remained modest in volume. of 260 liters (though it is also some class average). Quality progress is noticeable even for lay people. The interior is much better quality, better finish. The engine compartment is well insulated in class ratio.
Models destined for European Union markets had power steering, front airbags and ABS as standard, as well as a height-adjustable steering wheel. It's not hard to find Corsa versions with better equipment, air conditioning, side airbags, a CD player and alloy wheels, but then the price is noticeably higher. The lowest price for a used Corse C is in Belgium, and the best deal is in Germany.
Corsa's main asset is her appearance. This is about the only trump card of this car. The rest is all, somehow mediocre.
For example, in comparison to competitors that have grown over time, Korsa has remained the same small car and is now among the smallest in the class. The seats in the driver's seat are not enough for those with a little more growth, and other places provided for passengers do not give them any comfort.
ENGINE - Opel Corsa C
Engines have never been a problem with the Corsa.
The Corsa C's motorization is based on a large variety of engines - five petrol and four diesel units. All units meet the Euro 3 emission standard. At the beginning of 2000, 1.0, 1.2 and 1.4 liter gasoline and direct diesel fuel injectors were installed in the Cors C - 1.7 DI and 1.7 DTI.
The cheapest version with us is the 1.0 12V three-cylinder 58hp engine and a maximum torque of 84Nm at 3800rpm.
Engine 1,0 12V, three-cylinder diesel with liters and 58 hp. It is an ideal choice for those who mostly drive in the city (it consumes only 6,5 liters of fuel on average), but also for drivers whose performance is in last place. Still, it achieves a decent top speed of 155 km / h, albeit - with a little more effort and even more noise. Of course, by noise I mean primarily a three-cylinder engine that is not overly smooth, and it especially "screams" when the engine speed exceeds 4000 rpm.
A noticeably better, and slightly more expensive choice is the version with a 1.2-liter engine of 75 hp. The "excess" cylinder in relation to the weakest engine means more even development of power, greater elasticity and less noise. This unit has a torque of 110 Nm at 4 rpm, which is quite enough for a body weighing 000 kilograms for decent performance, more precisely acceleration to 1010 km / h from standstill in 100 seconds and a maximum speed of 13,0 km / h. On average, it "drinks" a little more than 170 liters of unleaded gasoline, but it is still a longer-lasting engine than the Opel three-cylinder. If you drive about 7,0 km a year and plan to go on longer trips with the Corsa, I think this engine is a "golden mean".
For those more demanding, the better choice is certainly the 1.4-liter 16-valve unit, which gives the Astra II a decent mid-speed boost even with the heavier Astra II. The said engine has a power of 90 hp and a maximum torque of 124 Nm at 4000 rpm. It is not overly frugal (consumes more than 8,0 liters on average), but is therefore relatively quiet. With this engine, the Corsa C on the highway easily reaches a speed of 180 km / h, but then the noise due to wind gusts is quite high.
The exclusive Corsa C 1.8 GSI boasts 125 "metal horses" and excellent acceleration, but the reliance of this car is not in line with the capabilities of this powerful engine. In addition, the fastest Corsa C has all the disadvantages as well as tame versions: insufficiently direct steering, a gearbox that occasionally gets stuck and understeers early. In addition, it has an even harder and therefore more uncomfortable suspension, but because of that it lies quietly enough on the highway even at high speeds, ie at 202 km / h, which is the maximum of this sports "kid".
Opel's diesel engines may not be the best, quietest and most powerful, but this German manufacturer, with a series of 1.7 liter DI and DTI engines, has taken a step ahead when it comes to diesel engines. The weaker 65hp (DI) engine is sufficiently resilient and extremely economical, with an average consumption of 5,7 liters of Euro diesel, which is also consumed by the more powerful version of the DTI (75hp).
Diesels are more expensive to maintain, especially in our conditions, but they are still a better solution for those who "do not get out" of the car, ie cover more than 20 kilometers a year.
If you want an all-new Corsa, a great choice is the version with the new twin-engine 1.229cc and 80hp, which consumes less than 7,0 liters on average. An even better investment is Corsa with the excellent FIAT 1.3 liter unit (JTD which is Opel "Crossed" in CDTI) and 70 hp. The modern common-rail engine with 16 valves and two camshafts is elastic (it has a torque of 170 Nm at only 1750 rpm), quiet enough and extremely economical with an average consumption of 5,5 liters of Euro diesel. Slightly more thirsty is the 1.7 CDTI engine, also common-rail, with 100 hp. With it, the Corsa reaches a top speed of 188 km / h.
It's a very simple car to drive. The handling is precise. One of the changes in 2003 is that the full-range servo standard is a godsend when driving around town and parking, though it still looks lifeless at speed. The Sport SRI version gives the best handling for those who want more fun and those with the 1.8 engine have the added security of traction control.
Model History:
2000: Premiere of the Corsa C with a wider wheelbase, new styling and a choice of better equipment packages than its predecessor, 1.0 12V engine (58 hp), 1.2 16v (75 hp), 1.4 16v (90 hp), 1.8 16V (125 hp) , 1.7 16V (turbo - diesel direct injection, 65 hp or 75 hp);
2001: Remote central lock becomes standard. SXi Sport Package presented throughout the year with solid support and white dashboard details;
2002: Occurrence of the Sport OPC with 1.6 16V (175 hp); Removed center rear head restraint criticized for poor visibility. Later in the year, the Corsa ECO was introduced with the Easytronic automatic transmission, reduced weight and better tires.
2003: Restailing (slightly modified front of vehicle, with new grille, front and rear bumpers and dimmed taillights), new engine 1.0 12V Twinport (60 HP), 1.4 16V; Twinport (90 HP), 1.3 CDTI 16V (turbo, common rail, 70 HP), 1.7 CDTi 16V (turbo, common rail, 100 HP); Easitronic.
summer, 2006: Premiere of Corsa D (fourth generation).
Before buying a Corsa, you should know:
- steering system, the owners complained about the vibration of the steering wheel while driving and it was necessary to service the system. Make sure the steering wheel is straight when driving and listen for vibrations.
- starter, there was a cessation of work and it was mostly replaced within the warranty period. Check the condition under the hood for signs of wire melting.
- transmission, manual transmissions are generally good, while automatic Easytronic can be problematic. Convulsive gear changes may indicate a problem that can be solved by electronic reset.
- electricity, Corsa have frequent problems with electricity with radio, electric mirrors and air conditioning. Be sure to check these items before buying.
- bodywork, check the inside of the door for corrosion caused by water accumulation.
FAULTS - Opel Corsa C
Corsets have proven to be reliable cars. It should be checked that the car is regularly maintained, ie. whether the timing belt is regularly replaced, because in the event of a burst, most of the engine will be damaged and repair is very expensive. Bearing in mind that this is Opel, and they are known for rust on the sites and rear wings, take a look at this part too, though this Korsa is an exception in this regard for now. Time will show.
The air flow meter causes problems in most versions, the EGR valve (again an old hurricane), and in marathon tests the weakest was the three-cylinder unit, which is admittedly inexpensive to maintain but not a quality concept, and after 100000 km there were signs of wear. Some statistics highlight the power steering issues as well as the main disadvantages of this model, as well as engine failures due to the bursting of the toothed belt (for engines that have it).
Quite common for the front of the exhaust system 1,0 12v suffers from vibration metal fatigue.
May, 2006 reminder to check gear, tuning, 1.0 liter chains, 1.2 and 1.4 TVINPORT engines.
The 1.2 16v seems to have many problems with the camshaft malfunction. Camshaft breakage cause, loose camshaft holder bolts. These screws must be checked, all bolts should be fastened to a minimum of 8 Nm, if the screws are loose, the camshaft will break.
A water pump in a 1,4-liter engine can eventually loosen the timing belt and lead to engine damage. That is why it is best to change the pump when changing the toothed belt.
There was a call from Opel to check the camshaft mounting bolts on the 1.4 16v Twinport engine as with the 1.2 16v Twinport engines in Corsas. The series from the engine factory in Spain appears to have been identified, with all engine numbers starting at 19F.
The engine oil cooler of 1.248 cc diesel is assembled with the oil filter carrier, using the engine coolant coolant to cool the oil and cause a crack in the radiator and coolant and oil to mix. Check the cap on the pan for refilling the coolant, for signs of oil on it.
Revocation for 1.7di and 1.7DTi due to battery cable failure.
Transmission. Very often there is a problem with the external shift mechanism. If you can't change the gear, it doesn't have to be the wrong transmission, the plastic on the levers may be a problem. After the replacement, the hardware problem disappears completely.
Electrical installation, there is a problem with the wiper motor malfunction, the electric wiper motor will often burn out. Very often there is a malfunction of immobilizer and electronic window lifts.
March, 2006. Calling Corsa C for service, to eliminate the problem of electrical short circuits in the ABS and thereby prevent the possibility of a fire, water penetration in abs installations can cause a short circuit and fire.
Electro-hydraulic power steering is a common problem.
There are doubts about the duration of the Easitronic gearbox clutch, so it should be checked that the gear shift is smooth.
Water can penetrate through the bulkhead because the brake cylinder is attached to the servo attached to the bulkhead. If the power steering is not attached to the bulkhead, it allows water to penetrate the car.
Rear wheel bearing failures are common.
Check the steering wheel, the center nut can drop, loosen.
The durability blows out with the Corsa C, it should be noted that if the Corsa is short-hauled, in the city. The exhaust does not always heat up, then the condensation of water which cannot evaporate, stays in the exhaust and comes to rust.
In Corse, if the gauges on the instrument panel vary and the indicator lights randomly illuminate, the problem is most likely in the contacts, remove the instrument panel and lubricate the contacts.
Noisy air conditioner on 2500 - 3000 rpm engine, when the outside temperature is high, check if the air conditioner is not overfilled, incorrectly connected pipes, air conditioning pipes in contact with the body.
---
Used Opel Corsa prices - overview
---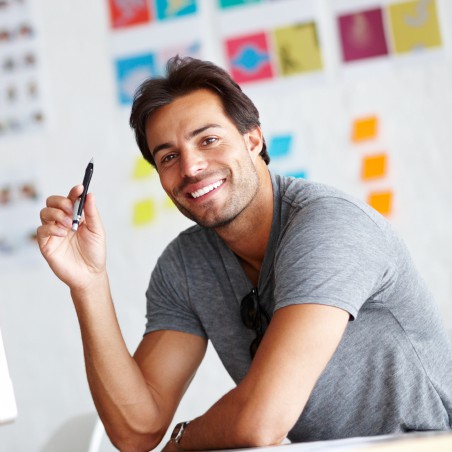 Hi there, I am Mladen and I am an auto enthusiast. I started this blog years ago to help like minded people share information about latest cars, car servicing ideas, used car info, exotic cars, and auto technology. You will find helpful articles and videos on a wide variety of cars - Audi, Mercedes, Toyota, Porsche, Volvo, BMW and much more. Ping us if you have anything cool to share on latest cars or on how to make older cars more efficient, or just want to say hi!