McLaren F1 (1992 - 1998) - Model history
The undisputed supercar car, a kind of modern Ferrari 250 GTO.
Several years ago, it turned out to be inaccurate news that the world's most exclusive old-timer company, the owner of 39 ever-produced Ferrari 250 GTOs, was considering organizing a joint meeting with McLaren's owners of the F1. Of course, Nick Mason, a Pink Floyd drummer, owns both models, maybe the idea came from him, but by no means sounds crazy. If ever a car with the potential for charisma and exclusivity is to be produced by the GTO, it's this one.
And its price is rising rapidly, second-hand specimens have exceeded the average of € 10 million, and every new one is getting more expensive. Only 106 copies were produced: 71 passenger, 7 prototype and 28 racing. What is so special about this car? Well, in short, everything. It has made all the supercars of the past obsolete and ridiculous, and it still does today to most of its younger competitors.
The McLaren F1 was compact: 4287x1820x1140 mm, 2718 mm wheelbase and 1138 kg. The 12cc V6064 engine developed 636 hp at 7400 rpm, with a peak torque of 651 Nm at 5600 rpm. All of these figures were even more impressive in the special versions.
After unsuccessful negotiations with Hondoma and short-term flirting with Isuzu, the V12 engine has been specially developed BMW, of two coupled 6-cylinders from M3. Constructor Gordon Murray, famed in the Formula One world, did not want to use a turbocharger or any other type of compressor, but every detail of this car, built around a carbon fiber monocoque, was given maximum attention.
386,4 km / h was achieved in 1998 by Andy Wallace on Volkswagen's Ehra-Lessien test track, making the McLaren F1 officially the fastest passenger car in the world. Peter Stevens, the designer of this legend, the Jaguar XJR-15 and the Lotus Elan M100, has been a very frequent guest in Zagreb and Croatia in recent years. 16 grams of gold was used per engine for thermal insulation. The driver's seat is located in the middle and in front of the passenger seats, and Kenwood is in charge of the music.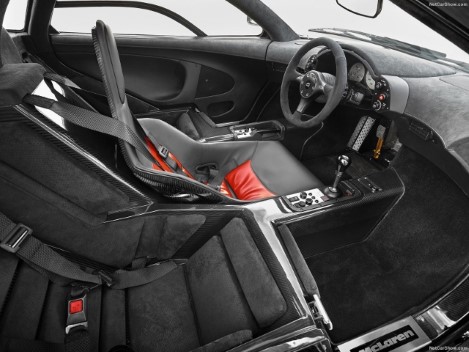 The McLaren F1 delighted both mortals and those who choose only the best, with Rowan Atkinson, Jay Leno and Elon Musk among the owners. The transmission is manual 6-speed, and the benefits of planned passenger use (all the less so because of the dizzying rise in value) are added by standard air conditioning and stereo. Of course, two more elements contributed to the legend: racing successes and special versions.
The McLaren F1 GTR (1995) is a racing version, but some were later redesigned for use on the road. The extended tail features the final version of the GT, developed for approval purposes, adding more elegance to the model, but only three were produced, one for the factory and two for customers. An orange papaya in memory of Bruce McLaren carried all five copies of as much as 76 kg of light weight and 689 hp of the crammed LM model.
Racing was not initially planned, but at the urging of the racer was developed McLaren F1 GTR and won already in the first appearance. Of the later victories, the most significant was the 24 Hours of Le Mans in 1995, when Dalmas, Sekiya and Lehto unexpectedly defeated more powerful competitors on paper. For the last 50 years, it was the only victory of something to do with a passenger car.
Of course, it was dizzyingly expensive, but buying a new copy proved to be one of the best investments in history. With a value of € 10 million today, it is the only modern car firmly and thoroughly anchored in the first league of the most exclusive collector models. There is hardly ever a history of a sports car so grandly powerful than any other competitor, and yet with the credibility of racing glory. 250 GTO, watch your back!
Author: Dino Milić-Jakovlić
Retrieved from: www.autoportal.hr
---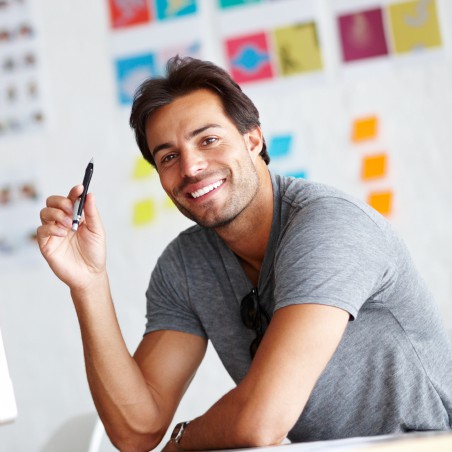 Hi there, I am Mladen and I am an auto enthusiast. I started this blog years ago to help like minded people share information about latest cars, car servicing ideas, used car info, exotic cars, and auto technology. You will find helpful articles and videos on a wide variety of cars - Audi, Mercedes, Toyota, Porsche, Volvo, BMW and much more. Ping us if you have anything cool to share on latest cars or on how to make older cars more efficient, or just want to say hi!