Mazda CX-5 1st generation 2012-2017 - used, experience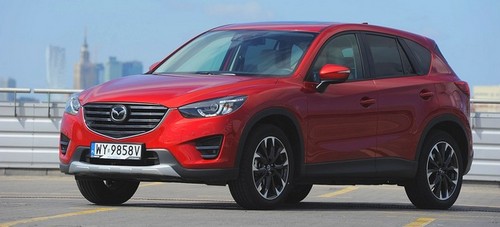 Mazda CX-5 1st Generation Dimension
Length / height / width 455/184/171 cm
Wheelbase 270 cm
Luggage capacity 503-1620 l
For Mazda enthusiasts, Mazda The 5st generation CX-1 is another object of sigh. For a person looking for a compact SUV - an option worth paying attention to. For the Japanese manufacturer, it is a special, in a way revolutionary model in which they are Skyactiv solutions first used.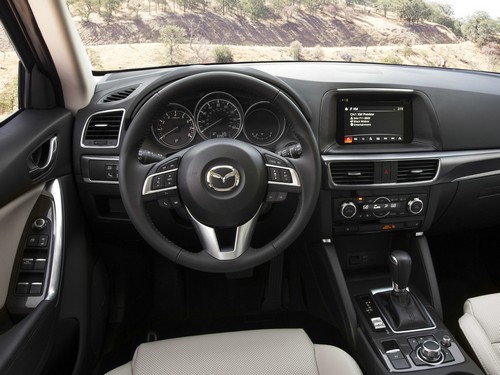 What is Skyactiv?
Skyactiv is a series of innovative solutions that have improved performance and reduced fuel consumption without reducing engine volume.
In the case of the CX-5, the compression ratio in gasoline engines with direct fuel injection and reduced compression in diesel is increased, as well as reduced internal friction in the propulsion system, start-stop system and innovative body structure, which, due to the proper profiling of individual components, is easier than average in this segment.
Mazda CX-5 1st generation - Engines
Gasoline version 2.0 (Skiactiv-G, 160-165 hp). Time has shown that they do not cause any problems with the service, but their fuel consumption is slightly higher than declared by the manufacturer. Instead of about 7l / 100km, the consumption is between 9 and 11l / 100km, which of course depends on the conditions of use and the situation on the road.
In 2015, it was joined by a 2.5 engine (192 hp, also Skiactiv-G). Available only with automatic transmission.
The engine range is closed by a 2.2 Skiactiv-D turbo diesel. It has 150-175 hp and torque - from 380 to 420 Nm (the stronger version is combined with the machine). A feature of these engines (except for low compression ratio) is the desire to work at high rpm. Maximum power is obtained at 4500 rpm. Users praise these engines as economical and certainly quieter when driving on the highway than gasoline versions.
Mazda CX-5 engines
| Motor | 2.0 SkyActiv-G | 2.0 SkyActiv-G | 2.5 SkyActiv-G | 2.2 SkyActiv-D | 2.2 SkyActiv-D |
| --- | --- | --- | --- | --- | --- |
| Volume | 1998 cc | 1998 cc | 2488 cc | 2191 cc | 2191 cc |
| Fuel | gasoline | gasoline | gasoline | diesel biturbo | diesel biturbo |
| Max. power | 160 KS | 165 KS | 192 KS | 150 KS | 175 KS |
| Max. torque | 208 Nm | 210 Nm | 256 Nm | 380 Nm | 420 Nm |
| Acceleration 0-100 km / h | 10,5 s | 9,2 s | 8,0 s | 9,2 s | 8,8 s |
| Max. speed | 197 km/h | 200 km/h | 194 km/h | 202 km/h | 207 km/h |
| Average spending | 6,6 l / 100 km | 6,0 l / 100 km | 7,2 l / 100 km | 5,2 l / 100 km | 5,2 l / 100 km |
Mazda CX-5 1st gene - problems and malfunctions
Customers complain about small fuel tanks (56-58 l), which are also so designed that sometimes you cannot use their full capacity
(clogged transfers between individual chambers).
It also disappoints with the noise of the propulsion system - fortunately, this mainly applies to cars before restasling.
When buying a used Mazda CX-5, it is worth replacing an expensive battery whose aging accelerates the start-stop system. On the other hand, it is worth pointing out that the whole system runs surprisingly smoothly and without any problems.
Breakdown of exterior mirror control system: Problems have already occurred during the warranty period.
Do not drive a model with a diesel engine that has less than half the tank. It happens that the engine is unable to pull the rest!
---
Mazdu CX-5 used car price - used car review
---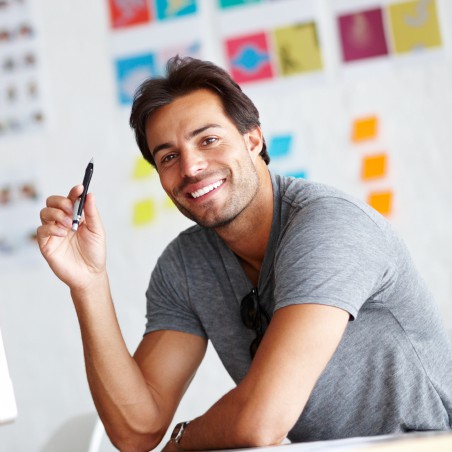 Hi there, I am Mladen and I am an auto enthusiast. I started this blog years ago to help like minded people share information about latest cars, car servicing ideas, used car info, exotic cars, and auto technology. You will find helpful articles and videos on a wide variety of cars - Audi, Mercedes, Toyota, Porsche, Volvo, BMW and much more. Ping us if you have anything cool to share on latest cars or on how to make older cars more efficient, or just want to say hi!