Engine lending between car factories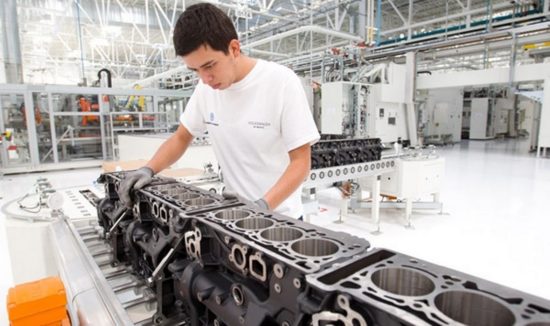 After reading this text, you may no longer be an advocate for this or that brand. Because if we look better under the sheet, we will realize that there are no more shrines in the car world
The reason that prompted us to write this text is very simple - until recently unimaginable and incompatible cooperation, which brought a small 1,5-liter Renault dCi engine to the latest Mercedes A-Class and B-Class models. Which becomes even stranger when it is known that this diesel has accumulated 15 years of experience, that it can't really boast of some state-of-the-art technical solutions (for example - only two valves per cylinder), and that it also drives cheap Dacias. However, in its most generous versions, it proved to be strong enough, very economical and successfully adapted to the current strict norms of exhaust gases, which many of its contemporaries have already come to mind…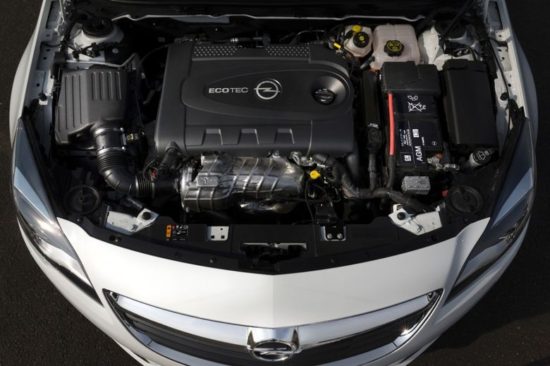 Of course, the development of a completely new engine, that is, more correctly - a family of engines (because, as a rule, there is never just one), is a long and complicated job that must be backed by a clear business calculation. That is, the estimated number of units produced must justify the high development costs. That is why many brands prefer to reach for something that already exists on other people's shelves, rather than harnessing their own resources. The largest concerns, such as Volkswagen, Toyota or General Motors, generally develop their own powertrain families, but sometimes team up with other concerns, exchanging technical solutions and deepening cooperation in other fields, such as commercial vehicle development.
That, of course, brings us back to the beginning of this story, for example. Because this is not the first time that the factory from Stuttgart has borrowed engines, so the charismatic Volkswagen VR6 once served in the V-Class, because Mercedes did not offer a six suitable for transverse installation. It is no coincidence that at that time the bodywork for the sister Mercedes Sprinter / VW LT was being tailored, just as the light delivery Kangoo with a star on the nose is still called the Citan….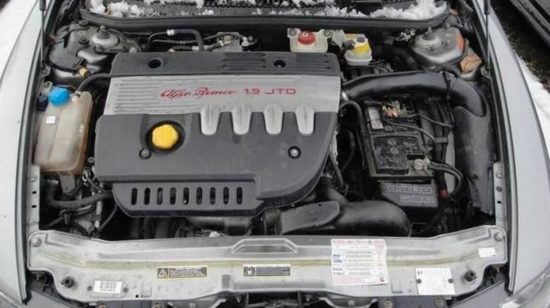 Within the VW Group, of course, brands often exchange technology, but it is much more interesting to us when it travels outside the factory. For example - in Volvo. Many still remember one of the icons of the seventies, the square Volvo 240, but also the D6 designation, which said that a cultured 2,4-liter in-line six, borrowed from the then LT, actually "extended" Golf 1,6, was spinning under the hood. -liter diesel. But even more interesting is the story of how one of the most numerous and longest-lived Volvo families of engines was created on the basis of VW's and Audi's waste. Namely, in the eighties, Audi developed a short and light row of six-cylinder engines for its models with front, longitudinally mounted engines in front of the front axle, with the idea that it would gradually replace all five-cylinder engines.
The engine eventually turned out to be too long and Audi gave up on it and dedicated itself to V6 engines, but the finished project was enthusiastically accepted by Volvo and completed in 1990 and incorporated into the 960. It was a rather advanced engine at the time; 2,9-liter light alloy six-cylinder, with two camshafts in the head, 24 valves and a respectable 204 hp at the time. Shortening it to one cylinder resulted in an even more familiar version of it, a regular Friday that was short enough for lateral installation and became a major driving force a year later for the Volvo 850 and many later models.
And little is known about the fact that the Volvo 850 and the first Renault Laguna were started as a joint project, while the Swedish and French manufacturers were more closely linked, thus further shortening the 2-liter aluminum engine with a capacity of 40 liters, except for Volvo's S40 and V1,9 models and in Lagoons. Volvo, for a long time, borrowed gasoline and smaller diesel from Renault, so the famous 40-liter French diesel engine also found its place in the Volvo SXNUMX, as well as in its sister model Mitsubishi carisma. It took over Volvo and Audi's 2,5-liter TDI, which first fitted the 850 and then other models until they developed their D5 at the beginning of the century.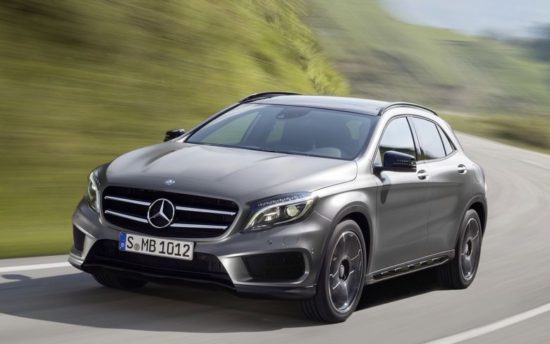 And Volvo is not the only Swedish manufacturer to complete its engine offerings by digging in someone else's yard. The unlucky Saab used to buy Opel diesels at some happier times, but the top diesel offering in the 9-5 model was Isuzu's aluminum V6 common-rail diesel, probably the most modern engine of its kind at the time. Which was not a very unusual transplant, since Opel and Saab and Isuzu were the majority owners of GM at the time. However, in the absence of its own high-performance diesel engine suitable for cross-over installation, Renault also resorted to the same Isuzu engine, and subsequently served in Vel Satis and Espace.
Another Isuzu diesel has found application in various models of rival companies. We met it in the first generation Opel Astra, in the early nineties as a 1.7 D, but it is interesting that it was also under the covers of two Japanese models, the then Mazda 323 and Honda Civic. Namely, Mazda, and even Honda, which is the world's largest engine manufacturer, was then too expensive to work with a diesel engine only for Europe, the only region in which there was a demand for diesels (although then much lower than today). This Isuzu diesel, with numerous improvements and modernizations in Opel models, came to life until recently, and Opel has used BMW's 2,5-liter in-line diesel six in its Omega for years, which gladly found its place in the Range Rover in the 1997s… Two-liter diesel in the current Insignia, on the other hand, there is Italian blood, because the version of the first serial common-rail JTD diesel introduced in 156 in the Alfa XNUMX has actually evolved.
At that time, the division of roles was interesting, as well as the exchange of equipment, within the Ford Group, where Mazda, then an integral part of the group, was given the task of developing four-cylinder petrol engines with a volume of 1,8 to 2,3 liters for the entire concern. Which were first installed in the second generation of the Mondeo in 2003, and only then in the Mazda 6, and found their way to Volvo. Mazda, meanwhile, has left the group and developed a new generation of engines (SkyActiv), but Ford's current 2.0 and 2.3 EcoBoost engines (yes, that's the powertrain from the latest Mustang and Focus RS) still use that fifteen-year-old basis. Of course, refined and improved. For the development of a small diesel engine, Ford joined forces with the PSA concern, thus creating a family of 1,4 to 1,6-liter diesels, which has spread literally everywhere - to countless Ford, Citroën, Peugeot, Volvo, and in one period and Mazda, Suzuki, and even in Mini and Toyota.
But this story would be incomplete without perhaps the largest ubiquitous of all engines, which, interestingly, is not originally tied to any brand. He is a 2,5-liter turbodiesel from the Italian factory VM Motori, who, despite his innate roughness and construction, which was already archaic at the beginning of the nineties, walked through several concerns and found his job in Alfa Romeo 164, Rover 800, Dodge Dacoti. Ford Scorpio, Jeep Cheeroki, Opel Frontera, Chrysler Voyager, Toyota Hilux, GAZ GAZelli…
There are such stories, of course, more, but even this crossover of car brands and engines clearly shows that cars are often more similar under the skin than we think, or manufacturers would like us to think. And the cooperation between the seemingly impossible partners will continue, because we should not forget that they all produce cars primarily to earn something, so every step in terms of cost reduction is both acceptable and useful. And welcome. Provided that it does not go to the detriment of the buyer, of course…
BIGGEST LOANS BETWEEN ENGINES
Ford / Peugeot / Citroën DLD / DV
Type: diesel, Number of cylinders: 4
Versions: 1.4, 1.5 and 1.6, Power: 68 to 110 hp
Brands using it: Ford, Peugeot, Citroën, DS, Volvo, until recently Mazda, Suzuki, Mini and Toyota
Commercial Names: TDCi, HDi, DDiS, D, MZ-CD, MZ-CDTi
Almost unbelievable is the breadth of the class, which in all its versions was reached by the engine jointly developed by the British branch of Ford and PSA Peugeot Citroën - an incredibly economical four-cylinder diesel, introduced in 1998, then a rare example of a diesel engine made entirely of aluminum alloys and a half. in many ways ahead of its time. Light construction ensured its suitability for installation in small cars, and systematic training up to a maximum of 110 horsepower and enough power to power larger and heavier vehicles.
Models: Ford Fiesta, Focus, C-Max, Grand C-MAX, Edge and Figo (India); Peugeot 308 and 508, Citroën C3, C3 Picasso, C4, C4 Picasso, C5 and Berlingo; DS 3 and 4; Volvo S60, V60, V70 and S80, and earlier i Ford Fusion and Bantam (South Africa); Peugeot 107, 206, 207, 307, 407, 1007, 3008, Partner and Partner Tepee; Citroën C1, C2, Xsara and Xsara Picasso; Volvo C30, S40 and V50; Mazda 2 and 3; Suzuki Liana and SX4; Mini One D and Cooper D; Toyota Aygo
Just like the other engines on this list, this one appears in millions of copies at Ford's main British Dagenham plant, their Chennai-based Indian plant, the French PSAs Trémery and Francaise de Mécanique Douvrin and the Swedish Skövde
Volkswagen EA189 / EA288
Type: diesel, Number of cylinders: 4
Version: 2.0, Power: 110 to 240 hp
Brands using it: Volkswagen, Audi, Skoda, Seat
Commercial name: TDI
Although not serving outside the Volkswagen Group, the two-liter TDI in various versions (from 110 up to 240 hp) stretched from the B-segment model (the Seat Ibiza example), the C-segment (VW Golf and all its brothers), through business sedans (Škoda Superb), SUVs (VW Tiguan) and luxury class (Audi A6), all the way to the VW Transporter and the Amarok pick-up. With the use of common-rail injection, the two biggest drawbacks were solved - rough work and a relatively narrow working area - and became the first choice for all those looking for the best compromise of solid performance and low consumption.
Models: Volkswagen Golf VII, Golf Sportsvan, Beetle, Scirocco III, Passat (B8), CC, Jetta VI, Tiguan, Sharan II, Caddy II, Touran II, Transporter (T6), Crafter, Amarok; Audi A1, A3 (8V), A4 (B9), A5, A6 (C7), Audi TT (8S), Q3 and Q5; Škoda Octavia III, Škoda Superb III i Yeti; Seat Ibiza, León, León X-PERIENCE and Alhambra, and earlier Volkswagen Golf VI, Jetta V, Transporter (T5), Passat (B6, B7), Passat CC and Eos; Audi A3 (8P), A4 (B8), A6 (C6) and Audi TT 2.0 TDI quattro (8J); Škoda Octavia II, Superb II
Seat Toledo III, Exeo, Altea and Altea XL.
The popular diesel two-liter was created in 2007 under the code EA189 (Entwicklungsauftrag189), and in 2014 was upgraded to the EA288 (which has both 1.4 and 1.6 editions), both of which are produced in three plants: Volkswagenwerke Salzgitter, VW Motor Polska Polkowice and Audi Hungaria Engine Győr
Renault / Nissan K9K
Type: diesel, Number of cylinders: 4
Version: 1.5, Power: 65 to 110 HP
Brands using it: Renault, Nissan, Dacia, Infiniti, Mahindra, Mitsouka, Mercedes, formerly Renault, Samsung and Suzuki
Commercial names: dCi, 180 CDI
It is surprising how many different applications this small diesel engine has found that began its career in the second generation of Clias, at the turn of the century. The first 65hp version did not indicate that the engine would go out of the city-class range, but with the addition of compressed air coolers and variable geometry turbochargers, it retained frugality and became powerful enough (maximum 110hp and 260Nm) for vehicles like the Nissan Qashqai or the new Renault Talisman. Moreover, it has also recently been a core diesel offering in the Mercedes A- and B-Class and the Infiniti Q30.
Models: Renault Mégane III, Laguna III, Clio IV, Captur, Kadjar, Talisman and Fluence (Idia); Nissan Micra IV, Cube III, Note II, Qashqai II, Juke and NV200; Dacia Sandero II, Logan II, Logan MCV, Duster, Lodgy and Dokker; Infiniti Q3; Mitsouka Viwt; Mahindra Verito; Mercedes A-Class III, B-Class II, CLA-Class and Citan, and earlier Renault Mégane II, Clio III, Clio II, Scénic III, Scenic II, Twingo II, Kangoo, Thalia, Modus and Pulse (Idia); Nissan Micra III, Note I, Almera II, Tiida / Versa (Asia / America) and Sunny (India); Dacia Sandero I, Logan; Renault Samsung SM3 (India); Suzuki Jimny III.
In mid-April 2013, the descent from the K9K engine production line, copy number 10.000.000, was officially celebrated at the Valladolid Motores plant in Spain! The small diesel engine has been manufactured there since 2001, and since 2008 in Bursa, Turkey and since 2011 in Indian Chennai.
Fiat Chrysler / GM 2.0 JTD
Type: diesel, Number of cylinders: 4
Version: 1.9 and 2.0, Power: 80 to 195 hp
Brands using it: Fiat, Alfa Romeo, Lancia, Opel, Jeep, Suzuki, Chery, and earlier Saab, Cadillac and Chevrolet.
Commercial names: JTD, Multijet, Multijrt 2, CDTi, TiD, TTiD, DDiS
It originally had a 1,9-liter volume (with a 1 mm smaller cylinder diameter) and was the world's first production common-rail diesel. It was premiered in the Alfa Romeo 156, back in 1997, with 105 hp and 255 Nm. Shortly afterwards, he turned to other Fiats, so with the rapprochement of Fiat and General Motors, he expanded to Opel and Saab, and when Fiat merged with Chrysler in a new marriage, to Jeep. In the meantime, it has grown a bit, got finer manners, more power (up to 195 hp and 400 Nm), and in some versions, CO2 emissions lower than 100 g / km - admirable for an adult veteran.
Models: Fiat Doblo II, Ducato III, Puto III and Freemont; Alfa Romeo Giulietta; Opel Astra K, Insignia, Cascada and Combo D; Lancia Delta III; Jeep Renegade and Cherokee; Suzuki SX4, Chery DR5, and earlier Fiat Croma II, Ducato II, Grande Punto, Punto II, Bravo, Brava, Doblo I, Multipla, Stilo, Strada, Sedici and Marea, Alfa Romeo 145, 146, 147, 156, 159, GT; Lancia Delta II, Lybra and Musa; Opel Astra J, Astra H, Vectra C, Zafira B and Signum; Saab 9-3 and 9-5; Cadillac BLS; Chevrolet Cruze.
Originally a pure Italian Fiat product, this engine also received its GM / Opel version during the marriage of Fiat and General Motors, which has been assembled in the German Kaiserslautern since 2005, while Italian versions have only been made at Fiat's Pratola plant from the beginning. Serri
Ford EcoBoost 1.6 and 2.0
Type: petrol, Number of cylinders: 4
Version: 1.6 and 2.0, Power: 150 to 245 hp
Brands using it: Ford, Lincoln, Jaguar, Land Rover, Volvo
Commercial names: EcoBoost, PTDi, T3, T4
In the end, at least one or two engines, which are defending the honor of gasoline everywhere! Diesel is popular in Europe, but in America, gasoline engines are still a favorite drink. But economy is also increasingly valued there, so this family of turbochargers has proven to be very successful in meeting the often conflicting demands for better performance and lower consumption. There are smaller (1.0 and 1.5) and larger engines (2.3, 2.7 V6 and 3.5 V6) in the family, but these two medium-sized (150 to 245 hp) have found application in a wide range of models - from Fords to Jaguars to virtually all Volvos. .
Models: Ford Edge II, Ford Mondeo V, Focus III, Focus ST, C-Max II, Grand C-MAX, S-MAX II, Galaxy III, Plague, Explorer V, Taurus VI, Fiesta VII, Fiesta ST, Transit Connect II and Falcon (Australia); Lincoln MKC; Jaguar XE; Land Rover Discovery Sport and Range Rover Evoque; Volvo S40, S60, V60, and V70 S80, and formerly the Ford Edge I, Mondeo IV, Galaxy II and Fusion; Jaguar XF and XJ, Land Rover Freelander 2.
Ford EcoBoost has been manufacturing engines worldwide, and has been operating this medium since 2009 at its British plant in Bridgend (1,6-liter version), while the 2,0-liter version has been in Valencia since 2010, and since 2015. and at the Cleveland U.S. Drive in Brook Park.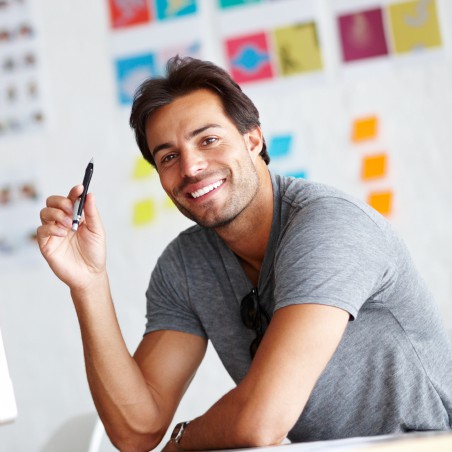 Hi there, I am Mladen and I am an auto enthusiast. I started this blog years ago to help like minded people share information about latest cars, car servicing ideas, used car info, exotic cars, and auto technology. You will find helpful articles and videos on a wide variety of cars - Audi, Mercedes, Toyota, Porsche, Volvo, BMW and much more. Ping us if you have anything cool to share on latest cars or on how to make older cars more efficient, or just want to say hi!