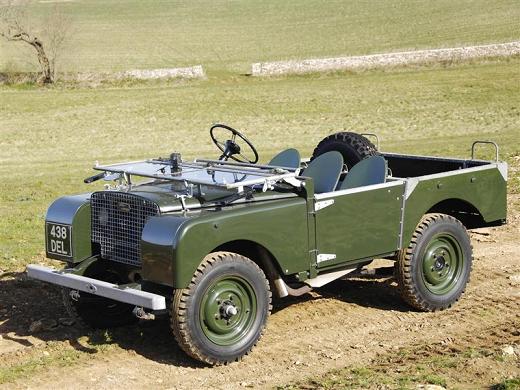 It has long been said that the best inventions come from necessity because when the need for something is great enough, one's inventiveness knows no bounds.
Another confirmation of this saying is the story of Land Rover, a famous British SUV factory. Land Rover has a special meaning and weight in the world of all-wheel drive vehicles. With a tradition of exactly 60 years, this company has taken a specific segment of the SUV market, setting its products as the ultimate choice in its class. Simply if you need a real SUV, you will buy a Land Rover and if you need a real luxury SUV, you will buy a Land Rover again…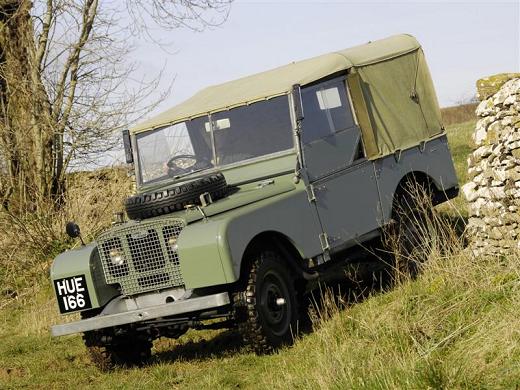 Often compared to its contemporary and model Jeep Willys, Land Rover is a different off-road vehicle philosophy. Jeep Willys was created as a weapon for the coming World War II, while Land Rover was created in the post-war conditions as a car for all conditions and assistance to people. Jeep gained its fame by chasing the beaches of Normandy while Land Rover built its reputation by saving people not only in the haunts of Africa and Asia, but also in the snow-bound Austria. Unfortunately, Land Rover was not spared from participating in armed conflicts, a challenge to which it successfully responded, primarily due to its exceptional quality and superior capabilities.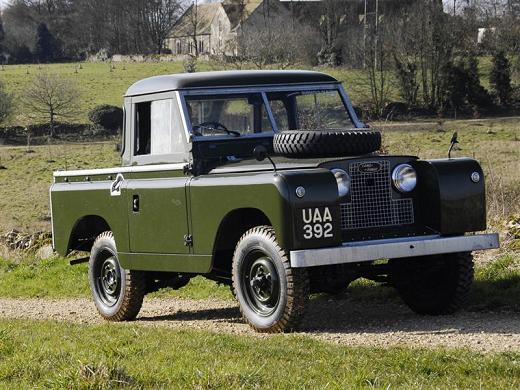 Because of all this, Land Rovers still have the same role as rescuers and irreplaceable escorts of all field services while most Jeep Willys are in military museums, and their role was taken by powerful Hummers… However, the very beginning was not easy from Rover still won. Namely, although it emerged victorious from the war, Great Britain was very impoverished. The years of war almost depleted all reserves and the secession of the colonies hit the economy particularly hard. However, the government had high hopes for industry and exports, however, little could be exported because all car factories were reoriented to the production of war equipment, and the cars they had been producing until then were outdated models.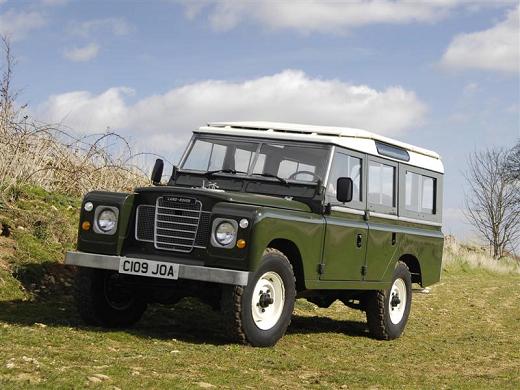 The Rover Company shared the fate of all other British manufacturers and panicked trying to find a way out of the crisis. For the Land Rover story, the two leading Rover men of the time, the Maurice brothers and Spencer Wilks, were very important. Spencer had already come up with the idea of ​​a new model, which would use proven technology and be cheap to produce, but apart from the thoughtful conception, his thinking did not work. Still, Maurice Wilks is responsible for the real start of the story. Specifically, Maurice Wilks owned a large farm on Anglesey Island, off the coast of North Wales. Spending a lot of time there, he needed a vehicle that would be used for towing and farm work as well as road transport, while being reliable and capable of many other uses.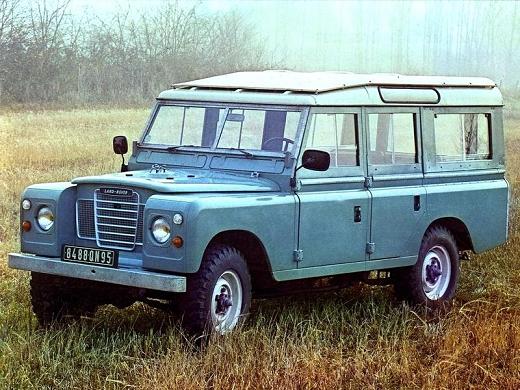 At one point, he procured a used and former war Jeep Willys, but when the already tired military vehicle began to malfunction, in conversation with his brother, he realized that there was nothing on the market that could meet his needs. The brothers just came up with the idea of ​​creating a universal car capable of everything. Work on the prototype began in 1947, and in addition to the Wilks brothers, the engineering team included Charles Spencer King in charge of the chassis and Olaf Poppe in charge of the engine. The Board of Rovers was interested in this idea and left its hands to the constructors. Nevertheless, despite the freedom on the part of the company, the team encountered great difficulty in constructing it. Namely, in post-war Britain, steel was more expensive and rarer than gold, and the only metal that constructors could come from was aluminum, used in aircraft parts.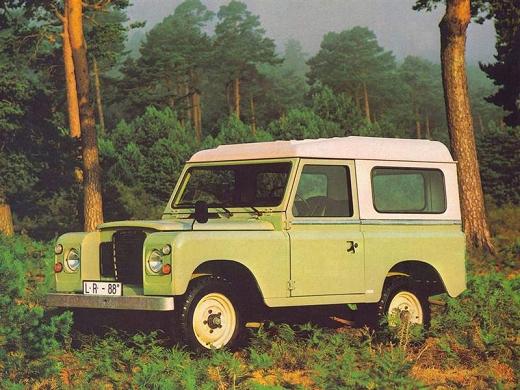 Therefore, the prototype had an aluminum body (as well as many later production specimens), a four-cylinder 1.6 liter 50hp engine. Although it is low power, due to changes in stroke and piston diameter, the torque was at a high level. The gearbox also belonged to Rover's offer while the interesting integral drive system was brand new. Specifically, unlike the Jeep, which had direct transmission on both axles, the Land Rover had a clutch system that allowed each axle to rotate at different speeds, which is far more useful on difficult terrain. During 1948, 25 pre-production vehicles were sent for final testing and one copy was sent to the Amsterdam Motor Show (30 April 1948).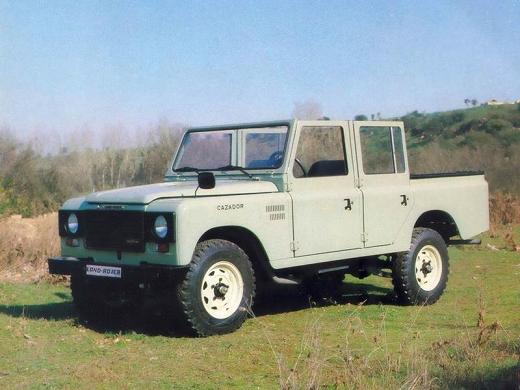 The audience was as surprised by this vehicle as the specialized press, and the rest noted that Rover himself was amazed at how their debut was received. Thanks to its great support, Land Rover was quickly put into production to be met by high demand and great business in post-war Britain and the world. The initial popularity was that in the first year of its production, Land Rover twice exceeded the number of manufactured Rovers (passenger vehicles), and that trend continued until the 60s! The rest is, one can safely say, the history of one successful brand and one legendary model that defined the sight of an off-road vehicle and its use and changed motoring forever.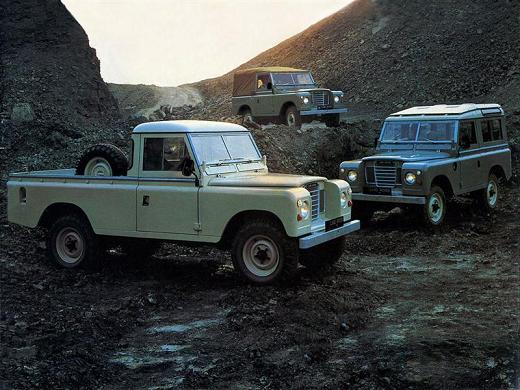 Immediately after the sale began, Land Rover gained the illustrious reputation it maintains to this day. The quality and off-road capabilities of this car have become legendary, and the high level of build quality means that about 70% of all made Land Rovers are still on the road, which is the best result in the auto industry. Knowing how important this car is, experts immediately began developing other versions and engines, all of which led to today's offer of a Land Rover consisting of four cars (and still to be announced), while the famed Defender can be considered a typical Land Rover , both in design and quality, usability and charm.
One of the largest customers of the Land Rover has always been the world armies, and for these tasks, the factory has produced numerous special versions for a variety of needs. An important moment in the history of the home came in 1970, when the first Range Rover was introduced, a luxury SUV, of civilized appearance and comfort but of uncluttered usability that defined the class, became enormously popular and even remained in production for over 20 years. Perhaps to a new generation of local connoisseurs of Land Rover factories only known through current Range Rovers or FreeLanders, the truth is that this brand has been present on our roads since the early 60's. Namely, when the well-deserved Jeep Willys drove their final lap, the Land Rovers arrived in large numbers as the basic transportation of all former SFRY field services.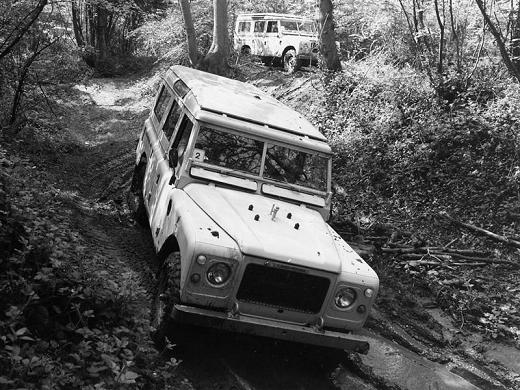 They were used by commuters, construction workers, mining mines, by the police (who even had white Range Rovers, in the early 80's) and when setting up telephone exchanges in inaccessible places. Even today, some of these cars / veterans are in use, which only proves the quality and progress of the concept. The former JNA had a very small number of Land Rovers, and Fiat Campagnola represented the basic off-road vehicle in the military. Today, elite military units use a fleet of olive green Defenders, and through numerous road models, this company continues to be part of the reality of Serbian roads (and dirt roads)….
Author: 426 Hemi
Pictures: Land Rover
Retrieved from: www.brzabrzina.com
---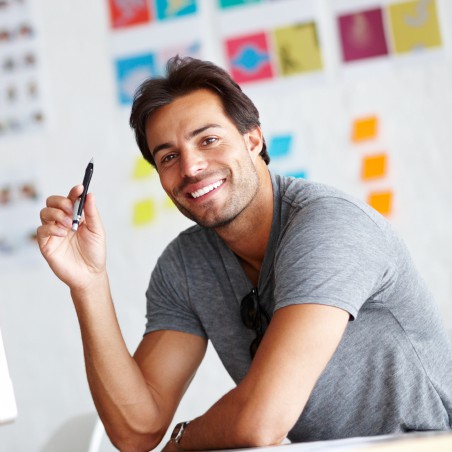 Hi there, I am Mladen and I am an auto enthusiast. I started this blog years ago to help like minded people share information about latest cars, car servicing ideas, used car info, exotic cars, and auto technology. You will find helpful articles and videos on a wide variety of cars - Audi, Mercedes, Toyota, Porsche, Volvo, BMW and much more. Ping us if you have anything cool to share on latest cars or on how to make older cars more efficient, or just want to say hi!