Isuzu 117 Coupe 1968 - 1981 - Model History
From the perspective of the average European, Japanese classic cars are an autistic world full of obscure models that, often, did not even leave Japan, let alone have their EU spec version with the steering wheel on the left.
There are only two ways to know about the car we will present to you this time so far. The first is that you have a weird fetish for old kung fu movies and Asian cinema from the 117s and have thoroughly followed the vehicles that appear in them, like the others, that you have played quite some of the famous Gran Turismo rides for the Play Station. The third way is right in front of you, and it is an interesting story about perhaps the most elegant 'Japanese' of the 117s, a model that presented many technical innovations but never achieved glory outside Japan. Although Isuzu is now a company that only manufactures trucks and similar freight models, from the XNUMXs to the XNUMXs, this factory was more active in the field of passenger vehicles and had some very interesting creations in its product range. However, the most interesting Isuzu cars were sold only in the domestic market and other countries in Oceania and Australia. Notwithstanding this "territorial" constraint, these cars deserve attention and continue to be captivated by their advanced concepts, design and quality. A typical example of this statement is the Isuzu XNUMX Coupe. This sleek coupe may not have been the fastest or "strongest" JDM model of its era, but it was one of the most beautiful, advanced, most complete and most luxurious models ever to gain a large following in its home country during its market life. Therefore, it is our turn to introduce you to this interesting phenomenon in more detail and to get the Isuzu XNUMX Coupe out of the twilight zone of Japanese automotive history.
The story begins in the mid-XNUMXs, when Isuzu introduces a middle-class sedan called the Florian. It is an ordinary car (design and mechanical) that did not stand out from the competition and was a solid car with a decent price. Still, the Isuzua administration realized that they would need more than average cars to succeed in the market and identify among customers, and the decision to make a coupe on the Floriana platform was quickly made. Mechanics and engines didn't pose a problem, but the design was unknown and Isuzu didn't want to take any chances, so he entrusted the creation of the new coupe's visual identity to the young and later famous Italian designer, Giorgio Giudjar. There is no doubt that Giugiaro delivered an extremely beautiful shape to his Japanese clients, but that same design formula was too reminiscent of Fiat Dino, introduced in 1966, also drawn by Giudjar. Some sources state that Isuzu leaders were unaware of Fiat Dino's existence when they approved the design, while others said Isuzu wanted a similar look and therefore hired Jujur. In any case, the Japanese went home satisfied and everything was ready for the introduction of a new model Isuzua under the name 117 Coupe. Although a prototype, the Isuzu 117 Coupe was introduced in 1966 at the Geneva and later Tokyo Motor Show, production began in 1968 in very small numbers, in a special factory where cars were assembled virtually by hand.
The reason for such a special treatment lay in the fact that the new Isuzu 117 Coupe was a rather expensive and sophisticated car. Specifically, Isuzu wanted the 117 to be his featherweight, which is why he tried his hand at equipment, and each came with a leather interior, a radio, rich instrumentation, and a dashboard made of special wood imported from Taiwan. The new model was able to accommodate four passengers, and the luggage space increased significantly by folding the rear seats. Although under the sheet, the 117 Coupe pulled roots from the average Florian, Isuzu struggled around the engine and gave the new coupe a 1.6-liter, four-cylinder engine with two camshafts in its head, which was then an advanced solution. Just two years after its presentation, the 1970s also included Bosch fuel injection, which was very advanced by industry standards and raised engine power from 80 to 98 hp. Specific mechanics, expensive components and low production made the Isuzu 117 Coupe reach a price of 1.7 million yen, which was more expensive than the then Skyline GT-R, but cheaper than the Toyota 2000GT, which cost 2.4 million yen. Still, despite such a high price tag, there was a waiting list for the new Isuzu model, but production was slow going and in the four years (1968-1972) only 2,500 pieces were made. Although Isuzu presented its coupe at numerous global car showrooms (Geneva, Paris, Detroit), sales were restricted to Asian markets where the left-hand side was driven and sales outside Japan were low.
However, in 1974, Isuzu as a factory and 117 Coupe as a model entered a new era of production organization. Isuzu completed a huge reorganization of production and sales that year, affecting all models, including the Coupe. The result was that 117 got new models on offer and lowered the price, which immediately affected sales, which jumped multiple. Specifically, the offer includes a 1.8 liter engine, but with two power versions - 90 hp (with carburetor and one camshaft) and 110 hp (with direct injection and two camshafts). The power and performance that the 117 Coupe had were never overly sporty, nor was Isuzu's intention. This model has never even participated in competitions and its purpose has always been cruising. In 1977, the 117 Coupe was restyled and the most visible change was the absence of round headlights replacing the quad, leaving the original design with elegance. In addition, Isuzu introduces some plastic interior elements in order to make it cheaper, but also introduces two new engines into the pallet. It is a 2.0 machine, again with two power versions - 115 hp (with carburetor and one camshaft) and the ultimate option with 135 hp (with direct injection and two camshafts). However, in the field of motorization, Isuzu did something very interesting in 1979 and once again enrolled in the annals of automotive history, introducing the first diesel coupe! Specifically, the Isuzu 117 Coupe XDL was introduced that year with a 2.2-liter 73hp diesel engine. This decision, probably caused by the then oil crisis, guaranteed the 117 Coupe's place in all the "who was the first" discussions on the planet. So if you think the Peugeot 406 Coupe 2.2 Hdi was the first coupe for four with a diesel engine, you're wrong.
However, 1981 came to an end after thirteen years of production and exactly 86,192 pieces, Isuzu The 117 Coupe withdrew from the scene and moved into history. It was replaced by the Piazza model, which, although much more modern, lacked as much charm, beauty and elegance as the old 117. It is interesting to note that immediately after its withdrawal from sale in Japan, the Isuzu 117 Coupe fan club was established, which only shows its reputation this model also had how many people recognized it as a classic, even while it was current. Unfortunately, the rest of the world has remained completely uninterested in this car to this day. While it's somewhat unclear why Isuzu never tried to market a 117 Coupe outside of Asia, the reasons for that somehow come up on their own. They buy unknown companies, not original designs, specific techniques and high prices could by no means pass in Europe, so it is somehow clear why it was not sold in our area. Still, all of these flaws would be less pronounced in America and there would certainly be some buyers, seduced by the sleek lines, comfort and refinement of this coupe. Then the automotive world would know a lot more about this car and there would certainly be LHD specimens to import.
Author: 426 Hemi via Trio Driver (http://www.triodriver.com/).
Images: Isuzu
Retrieved from: www.brzabrzina.com
---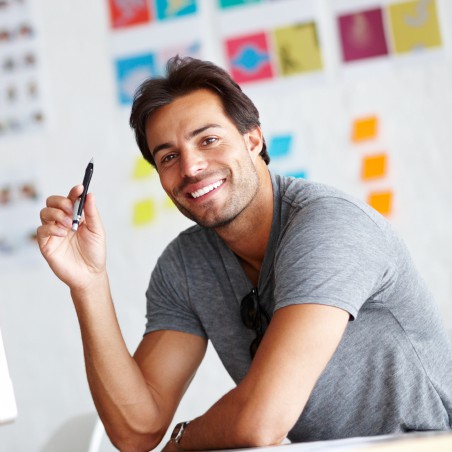 Hi there, I am Mladen and I am an auto enthusiast. I started this blog years ago to help like minded people share information about latest cars, car servicing ideas, used car info, exotic cars, and auto technology. You will find helpful articles and videos on a wide variety of cars - Audi, Mercedes, Toyota, Porsche, Volvo, BMW and much more. Ping us if you have anything cool to share on latest cars or on how to make older cars more efficient, or just want to say hi!