Hyundai Getz 2002 - 2009 - Used, engines, failures
Hyundai Getz is one of the first models to launch the South Korean revolution. He managed to achieve this at a higher level than before and with excellent space organization. Don't expect too much, but Getz is a clean, practical and reliable car.
APPEARANCE
The main advantages of this toddler from Hyundai are the maximum space and equipment for the least possible money invested. The four-seater will accommodate quite comfortably, with the trunk properly shaped and spacious enough to accommodate almost all their luggage. Equipment is plentiful for this class, so expect more from the competition for less money. The finish is still far from today's standard, but not bad. The position behind the wheel is slightly elevated, so transparency is guaranteed.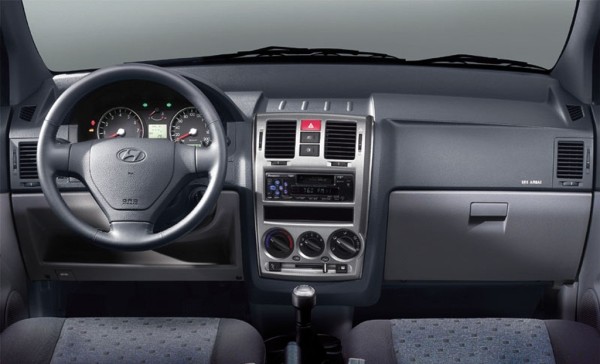 Hyundai has already proven itself in the quality of its built-in materials, while the Hyundai Getz has been a turning point. The experience of the interior is therefore not extrasensory, but only mediocre. The ride itself is soft, the bumps are well absorbed, but this means that there is no opportunity for fun behind the wheel or a sharper ride
Hyundai The Getz tilts a lot in curves, though never critical, so you'll always have asphalt under the wheels because to do your best, the engines are frugal rather than sporty, so it's hard to overdo it with this car. Expect a lot from the equipment for your price or play to reduce it. In 2006, a redesign was made, which was much needed to survive with strong competition.
MOTOR
Gasoline supply is quite good, so initially 1,1, 1,3 and 1,6 engines were installed. We recommend 1,1 because although it only has 62 horses, it pulls quite nicely and spends very little. On average, if you drive carefully around 5-6 liters per 100 kilometers.
Later, both larger models replaced the 1,4 95-horsepower engine, which we generally like best and don't spend too much, in real terms, about 7 liters. For diesel, there are two versions of the 1,5 engine, with 87 and 109 horsepower. Both are very small consumers but far from fast and agile machines.
FAILURES
Year after year, this Korean manufacturer makes jealous of all the competition except the most reliable Japanese, at least by the number of failures. Even if something breaks, the parts are accessible, so there should be no major bumps on the pocket. Take a good look at your halfback, though, and if we have something to advise you about, look at the rear brakes that are creaking.
According to statistics from ADAC and Dekre, the Hyundai Getz, in terms of reliability, is slightly above the class average. The only problem was with the control electronics, engine lock, alternator and spark plug lubrication (for petrol engines). All the problems were solved in 2004, so they can be classified as 'children's diseases'.
Most owners Hyundai, and this also applies to many other brands, after the expiration of the warranty, it bypasses authorized services in a wide arc. Then, especially with Korean brands, there is a risk that they are maintained with parts of dubious quality (usually of Chinese origin). Mostly just that can jeopardize a good reputation for reliability. Therefore, caution is necessary when buying a used copy, where it cannot be determined how it was maintained. The inspection, of course, should start with the bodywork, which is very good and decently protected from rust. So, the most important thing is to be sure that the car did not suffer a collision, that is, that it was not subsequently painted.
Three-cylinder turbochargers 1.5 12V CRD first series had problems with the injectors, air flow meters, sometimes heaters, all removed by early 2006. That engine, which was installed in the larger monovolumen Matrix, proved durable, but still less than gasoline. Therefore, you do not have our recommendation to buy such models, especially at a higher price, which is usually towed by a diesel engine.
The suspension is well sized and adapted to worse roads, but with older specimens there may be problems with balls and rubber silen blocks.
Advantages - Hyundai Getz
Practicality
Transparency
Fuel consumption
Cheap maintenance
Price
Mane - Hyundai Getz
The quality of the plastic inside could be better
Diesels of the first series had problems with injectors and air flow meters, sometimes even heaters
Until 2004 problems with control electronics, engine blockage, alternator and spark plug (for gasoline engines)
Some models cause the driver's seat to creak
With older specimens, there may be problems with the transmission synchronous
On older models, rust appears on the rear wheel arch
Sources:
autobloggoran.wordpress.com
auto-mane.com
autoportal.hr
---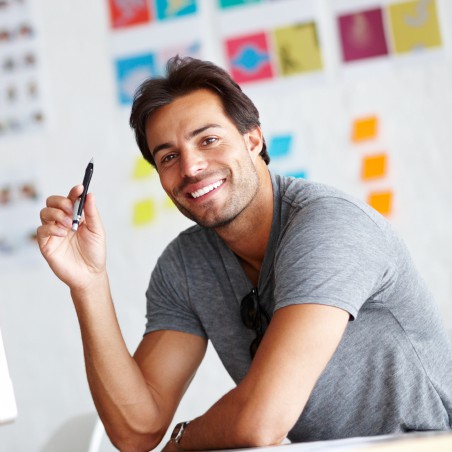 Hi there, I am Mladen and I am an auto enthusiast. I started this blog years ago to help like minded people share information about latest cars, car servicing ideas, used car info, exotic cars, and auto technology. You will find helpful articles and videos on a wide variety of cars - Audi, Mercedes, Toyota, Porsche, Volvo, BMW and much more. Ping us if you have anything cool to share on latest cars or on how to make older cars more efficient, or just want to say hi!