Did you know that batteries are more disturbed by summer heat than winter minus? They must not be discharged completely and their vibrations also shorten their life span. Do not buy batteries of less than or greater capacity than prescribed
There are numerous prejudices and misconceptions about batteries. Most problems are caused by improper use, so some car owners sometimes have to change the battery once a year and some take five to six years.
For starters, a large number of people buy a larger capacity battery because they think that this way the power reserve will be higher. This is as bad as having purchased a battery with less capacity than the one prescribed by the manufacturer.
Alternators differ from model to model and from engine to engine, so they simply cannot charge a larger capacity battery for which they were not designed. It is emptied and undercharged during exploitation, which ultimately leads to deep discharge which is detrimental to the battery.
Interestingly, already a voltage of 10,5 volts is considered to be a deep discharge, while a full battery has a voltage of 12,72 volts. Already a voltage of 12,6 volts means that the battery operates at 85 percent of its capacity, at 12,4 volts at only 65 percent and at 12,25 volts at 40 percent of capacity.
During deep emptying, sulfatization occurs (the process of forming lead sulfate on the plates - a gray layer on the plates), and then the acid concentration decreases and corrosion occurs on the plates of the cells.
This is a process that leads to a drastic reduction in the number of charging and discharging cycles, which is otherwise far higher in quality batteries than in poor quality ones. So the logical question is how to avoid deep battery drain.
In addition to purchasing adequate capacity, care should be taken when discharging while standing. If the car does not drive very often, it is necessary to control the voltage at the poles more often. It is considered necessary to recharge the battery if its voltage is below 12,4 V and the control should be performed at least for a month.
Although the battery is under warranty, recharging is not prohibited if performed properly. The recommended current charged in amps should be 10 to 20 percent of rated capacity (for example, a 44Ah battery should be charged with a current of 4A to 8A), and the battery should not be overcharged as this will drastically reduce the life span.
A charge interruption would have to occur at 12,75 volts when switching to a small charge mode. Unfortunately, such conditions are only provided by more expensive and complicated chargers.
It is important to note that the degree of self-discharge when standing still depends on the type of car. If it is a newer model with a large amount of electronic equipment, the self-discharge is higher.
You may not know, but many components are energized even when the engine is switched off and draws a certain current. For example, GPS device used five milliampere current, 10 mA alarm, 5 mA window lifter, fuel injection system 5 mA, digital clock 3 mA, analog clock 7 mA, and radio with code 3 mA.
All this relates to a situation where the engine is not running and without contact! In any case, the total standstill current should not exceed 50 mA for cars with proper electrical wiring.
It is a misconception that batteries do not like the temperatures below zero - only then their capacity is reduced.
What really dislikes them is the high summer temperatures because then the water evaporates from the electrolytes, but it uses less electricity and, in contrast to winter conditions, offers less resistance. In contrast, in the winter the starter provides more resistance and especially affects the batteries on diesel engines where the heaters run for some time after starting. Even on the latest models, it happens that the heaters start working the moment you unlock the door!
Vibration is another of the biggest enemies of the battery. On this occasion, the active mass from the plates falls off and can very easily cause a short circuit that causes permanent damage. Because of this, higher quality batteries have special bags that prevent this from occurring.
What else is better than lower quality batteries? They really allow for maintenance-free exploitation, meaning there is no need to add distilled water to the electrolyte. They have specially designed labyrinth lids that allow water to return when evaporated.
In addition, they provide a far higher cold start current and greater power reserve. The cold start current is always indicated on the battery itself by the capacity label and indicates the current that the battery must deliver for 10 seconds at -18 degrees Fahrenheit until the voltage per cell drops to a maximum of 1,25 volts, or total 7,5 volts for a 12 volt battery.
The capacity expressed in Ah represents the amount of electricity that can be supplied under certain conditions (for example, a capacity of 44Ah means that at 20h a gain of 2,2A can be obtained until the voltage drops to 10,5V).
Cold start current and capacity are completely independent categories and differ drastically in quality compared to other batteries. After all, there is a big difference in the charge-discharge cycle, which is a process that happens every day during exploitation.
Model categorization also exists within one brand. So Bosch offers several battery models that differ in terms of "density" of energy and therefore the amount of electricity required in a car.
For example, cars with smaller electronics are designed for the "S3" model, while "S4" and "S5" store more energy in the same volume and are intended for cars with lots of electrical equipment. The last in the series is the "S6", which is designed for the needs of cars with start-stop systems, since the starter is used for almost every standstill.
One of the technologies that enables higher electrolyte levels, higher starting power and higher capacity while maintaining compact dimensions is AGM (Absorbed Glass Mat). Basically, it is an electrolyte that is absorbed into the material that attaches to the glass wool, which also enables the use of larger surface plates.
These batteries are characterized by a higher cold start current, a large number of charge and discharge cycles and vibration resistance.
We hope that with this text you will better understand the needs of your battery as it is an electro-chemical device almost a living being - it requires care and attention.
Written by: A. Bursać
Source: www.magazinauto.com
---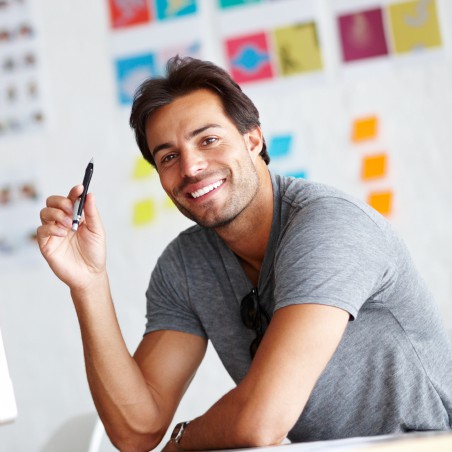 Hi there, I am Mladen and I am an auto enthusiast. I started this blog years ago to help like minded people share information about latest cars, car servicing ideas, used car info, exotic cars, and auto technology. You will find helpful articles and videos on a wide variety of cars - Audi, Mercedes, Toyota, Porsche, Volvo, BMW and much more. Ping us if you have anything cool to share on latest cars or on how to make older cars more efficient, or just want to say hi!