Honda Accord 8.gen. 2008 - 2015 - used, experience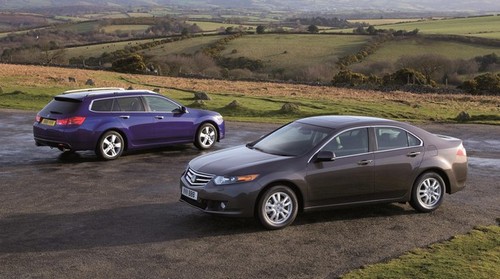 Year of production: 2008 - 2015
Manufacturer: Honda
Precursor: Accord 7th Generation
Class: Middle class
Competitors: Peugeot 508, Ford MondeoVolvo S60 / V60 Mazda 6, Opel Insignia , Bmw 3, Mercedes Benz C
Models: Sedan, Wagon
Euro NCAP: ★★★★★ (2009)
Honda Accord 8.gen. it is considered to be a very good alternative (mainly) for German competition in terms of price and quality.
The Honda Accord is considered one of the best-selling cars globally. In the United States alone, in its golden days, more than 400.000 models were sold annually. The Honda Accord is considered one of the best and most reliable models by the Japanese manufacturer. In particular, the 8th generation Accord deserves recognition. It is an extremely successful mid-range car that provides great driving pleasure.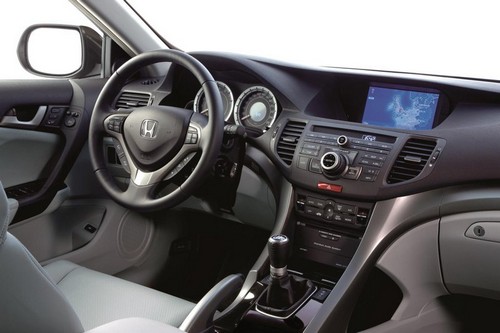 Honda Accord 8.gen. - Engines
2.0 SOHC i-VTEC - 156 hp, with a solid volume and a reasonable gearbox, the two-liter Accord will push most competitors with a base petrol engine into your pocket. However, with a maximum torque of 192 Nm at 4100 rpm. The advantage is lower fuel consumption and a simpler solution to the variable valve opening time than with a larger engine.
2.4 DOHC i-VTEC - 201 hp, although Honda's larger petrol engine was offered only with the highest level of equipment and valued for the same money as diesel, the 2.4-liter four-cylinder is not a complete rarity. From a global point of view, a long-lasting atmospheric engine is the best choice: even by today's standards, there is enough dynamics for sporty driving, but without risky components such as diesel engines.
2.2 i-DTEC - 150 hp, all-aluminum four-cylinder diesel from Honda's predecessor redesigned from i-CTDi to i-DTEC, adding new advanced technologies. Higher injection pressure was associated with the transition to piezo injectors, the EGR circuit was redesigned, the engine received a larger turbo, and a particulate filter as standard. Honda diesel is above average reliable, but due to its massive turbo effect, it overloads the clutch and the floating flywheel in city traffic. There is a risk of wear of the injector, the differential pressure sensor on the particle filter, or bursting of the flue gas pipes on the EGR during higher attacks.
2.2 i-DTEC - 180 hp, more powerful diesel Honda was launched a year after the Accord was launched, unlike the lower version it was never available with an automatic transmission. The sophisticated yet reliable version of the lower version is complemented by a larger compressed air cooler. As a result, the maximum torque not only jumped 30 to the resulting 380 Nm, but is also available in a wider rpm range.
Diesel 2.2 proved to be excellent but extremely expensive. The I-DTEC diesel engine is one of the most modern modern diesel engines. Although it has a particulate filter, it's not too problematic. There are individual reports of an inefficient oil pump in this engine after high mileage, but for now it is not a big problem. The I-DTEC engine is equipped with an automatic transmission only in the lower variant of 150 horsepower. The more powerful diesel has a manual transmission.
All engines on the Accord are fitted with a chain as a powerplant that causes no problems.
Transmissions, manual and automatic, are considered reliable. The former is considered to be one of the best in general.
Honda Accord VIII (2008-2015): Technical data and performance
Version
2.0 i-VTEC

2.4 i-VTEC

2.2 i-DTEC

2.2 i-DTEC

Years of production
2008-2015
2008-2015
2008-2015
2011-2015
Engine mark
R20
K24
N22
N22
Motor
gasoline
gasoline
turbo-diesel
turbo-diesel
Yapremina engine
1997 cm3
2354 cm3
2204 cm3
2204 cm3
Number of cylinders / valves
R4 / 16
R4 / 16
R4 / 16
R4 / 16
Max. power
156 HP / 6300
201 HP / 7000
150 HP / 4000
180 HP / 4000
Maximum torque
192 Nm / 4100
234 Nm / 4300
350 Nm / 2000
380 Nm / 2000
Performance (manufacturer data)
Max. speed
215 km/h
227 km/h
212 km/h
220 km/h
Towing 0-100 km / h
9,3 s
7,9 s
9,7 s
8,8 s
Average fuel consumption
7,5 l / 100 km
9,0 l / 100 km
5,3 l / 100 km
5,8 l / 100 km
Honda Accord 8.gen. - failures and problems
The real pleasure of owners and future owners of a Honda Accord is the fault list. No major electronics issues with the Honda Accord. However, you can count on the rapid wear of the brakes, especially the rear brakes, they are known to be exposed to excessive corrosion and, consequently, to more frequent changes and restoration of the brake elements. The Honda Accord is one of those cars that shows a great deal of mileage quickly, as the interior, especially the gear lever and the side seat, switch and lever bracket, wear out quickly. Before buying, it is also worth looking at the body of the body, as it is often possible to spot rust under the door edges, under the bonnet and around the sunroof.
For 2.2 i-DTEC diesel engines, there are problems with clogged DPF filters and float flywheel failures in diesel versions equipped with manual transmissions.
The Accord VIII's varnish is not the best, it has a soft structure, easy to peel and crack. The models from the first two years must count on the corrosion of the bonnet (inside). For the first models with turbodiesel engines, the diesel particulate filter becomes clogged quickly. The consequence is the dilution of engine oil with fuel, which is a threat to the engine. The situation has improved since 2011 when engine software was changed. The Accord VIII does not like to be treated brutally. Rough driving is confirmed by a significant increase in fuel consumption (especially in version 2.4), increased oil consumption and rapid clutch wear.
Conclusion
What are the benefits of an Accord Honda? First of all, durable chassis, reliable transmission, dynamic and economical engines at the same time. Of course, there are no perfect cars, but these are not disadvantages that could in any way interfere with car use. Of course, other shortcomings can occur, but they are the result of improper operation and maintenance of the car. Is it worth looking at a Honda Accord? Definitely yes! The well-groomed model will give the driver a very high level of comfort and driving pleasure, and the slightly sporty silhouette will delight you.
---
Honda Accord Half Price - Used Half Review
---
---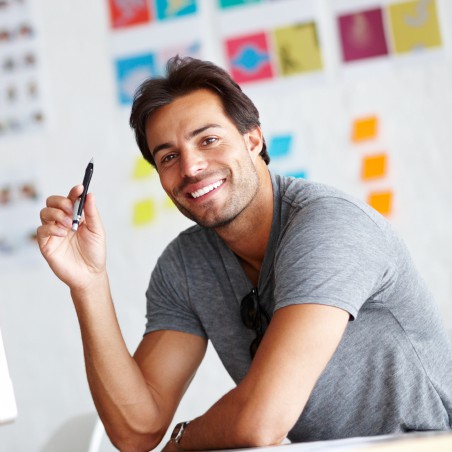 Hi there, I am Mladen and I am an auto enthusiast. I started this blog years ago to help like minded people share information about latest cars, car servicing ideas, used car info, exotic cars, and auto technology. You will find helpful articles and videos on a wide variety of cars - Audi, Mercedes, Toyota, Porsche, Volvo, BMW and much more. Ping us if you have anything cool to share on latest cars or on how to make older cars more efficient, or just want to say hi!