Honda 2.2 i-CTDi engine - as it turned out
2.2 The i-CTDi engine is truly successful, its successor the i-DTEC is sometimes capricious
Honda made big gasoline engines - not diesels! However, advances in diesel production continued in the 90s. Everything changed at the end of 2003. Honda presented the first diesel engine made from scratch, in the production of which modern methods are used and the last - at least for that time - technical solutions…
It took several years for R&D and was held responsible for them by Kenichiemu Nagahiro, the creator of Honda's petrol and
inventor of the VTEC system
. The result ? 2.2 liter engine made entirely of aluminum. The engine has 4 valves per cylinder and two camshafts, and uses a chain as a drive.
Electromagnetic CR injectors operating at a pressure of 1600 bar are responsible for the fuel injection system. From a technical point of view, it is worth mentioning: the compressor with variable geometry (VTG), the balance shaft located in the crankcase, as well as the floating flywheel.
Since 2008, a modernized version, codenamed i-DTEC, has been offered. A more modern fuel injection system has been introduced and a soot particle filter is fitted as standard (the engine meets Euro 5). Power has increased from 140 to 150 hp. Since 2009, a 180 hp engine has been offered.
The 2.2 i-CTDi engine with 140 hp proved to be relatively economical, develops power harmoniously and does not show an obvious turbo hole. It is characterized by a high work culture and, most importantly, satisfactory endurance. In the beginning, Honda did not avoid small problems either.
At the beginning, there were problems with the high pressure pump and the problem with the turbocharger (air on the rotor). Both vulnerabilities were quickly eliminated - as early as 2004. Potential buyers of Honda 2.2 i-CTDi engines are advised to check the exhaust branch, which can sometimes crack. The problem was seen by the manufacturer and the warranty was extended to 6 years.
In addition to the exhaust manifold, it is recommended to check the condition of the drive chain, as it can stretch due to insufficient lubrication (for engines manufactured before 2006), and to check the clutch and EGR valve. Other problems are random and result from poor operation, careless maintenance or high mileage.
The soot particle filter is an almost unknown car user with a 2.2 i-CTDi engine. Why ? Since 2006, engines with DPF have been offered in certain European countries. Those who decide to buy an imported car should keep in mind that the estimated life of a DPF filter is around 160000 km.
The modernized i-DTEC engine looks completely different in this respect. The DPF filter is standard equipment and, unfortunately, initially had serious problems. The 2.2 i-DTEC engine from the early years received modified DPF system software. The original version of the vehicle software even knew to damage the filter.
Diesel particulate filter - DPF
- symptoms: DPF filter problem light on, engine oil level rising, engine (limited power) in safety mode.
- Repair: This mainly applies to the Accord VIII from the start of production, in which the control electronics of the DPF filter do not work properly.
Honda recalled the vehicles and changed the software. The problem is not completely solved, because now often (every 8000 - 10000 km, and depending on the conditions of use) the message that it is necessary to service the DPF filter is lit.
High pressure pump
- symptoms : Starting problems (engine starts after a long spin), the engine light illuminates during acceleration.
- Repairs: Replacement of high pressure pump that does not maintain proper fuel pressure.
Turbo compressor
- symptoms : smoke, increased engine oil consumption, greasy ducts, specific whistling sound, loss of power.
- Repair : Replacement or regeneration.
Crankshaft pulley
- symptoms: Knocking in and around the lower part of the drive unit, lack of drive for engine accessories.
- Repair: It consists in replacing the pulley with a new one.
Exhaust Gas Recirculation (EGR)
-
symptoms
: Loss of power, difficult start in the morning, light on "
check engine
".
-
Repair
: Before making a decision on replacement, it is worth trying cleaning - it happens that the effect is quite good. If cleaning does not help, only the installation of a new valve remains.
Drive chain
- symptoms : bright engine lamp, uneven drive unit operation, noise coming from the chain.
- Repair : In the event of a failure involving a chain towing, a replacement is recommended.
2.2 i-CTDi motor - Technical data
| | | | | |
| --- | --- | --- | --- | --- |
| | 2.2 CTDi | 2.2 i-CTDi (DPF) * | 2.2 i-DTEC | 2.2 i-DTEC ** |
| Years of production | 2003.-2010. | 2006.-2010. | of 2008. | of 2009. |
| Engine - type, number of valves | t.diesel R4 / 16 | t.diesel R4 / 16 | t.diesel R4 / 16 | t.diesel R4 / 16 |
| Engine displacement | 2204 | 2204 | 2199 | 2199 |
| Degree of compression | 16,7:1 | 16,7:1 | 16,3:1 | 16,3:1 |
| Max. power (kW / hp / rpm) | 103/140/4000 | 103/140/4000 | 110/150/4000 | 132/180/4000 |
| Max. rev. my. (Nm / rpm) | 340/2000 | 340/2000 | 350/2000-2500 | 380/2000-2750 |
* Only in some European markets. The DPF version burns an average of 0,5 l / 100 km more fuel;
** Accord Version Type-S engines
Honda engineers did a good job. The 2.2 i-CTDi engine is one of the least problematic of modern diesel engines, the successor to the 2.2 i-CTDi engine with 150 hp i-DTEC faces more problems.
---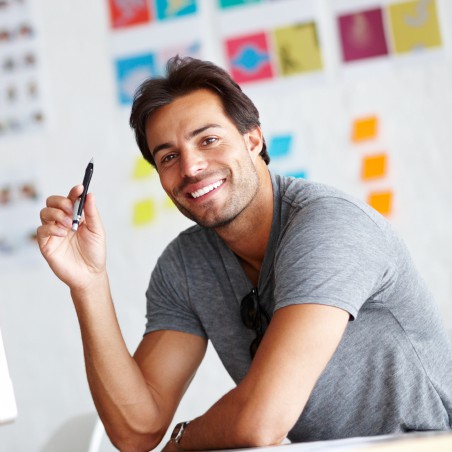 Hi there, I am Mladen and I am an auto enthusiast. I started this blog years ago to help like minded people share information about latest cars, car servicing ideas, used car info, exotic cars, and auto technology. You will find helpful articles and videos on a wide variety of cars - Audi, Mercedes, Toyota, Porsche, Volvo, BMW and much more. Ping us if you have anything cool to share on latest cars or on how to make older cars more efficient, or just want to say hi!