Honda 1300 Coupe 1969 - 1973 - Model history
Today's reality is that if you want a sporty new Honda fun to drive, it's best to buy a two-wheeled one.
Soichiro Honda certainly wouldn't want to hear such a thing, and the founder of Japan's second-largest vehicle manufacturer has set up a company with the idea of ​​producing vehicles with innovation and fun driving. Perhaps the best indication of that sentence was the Honda 1300 Coupe, the last car the development of which was personally overseen by Soichiro Honda and putting an end to a very impressive career. As a local blacksmith's dream, Honda made a living repairing old parts bikes, and young Soichir's first love was Ford Model T. In the "Six People Who Created the Modern Car Industry" book, Honda says he couldn't understand how a car engine works and that he was racing Model T as much as his legs carried him. When the car finally arrived, Honda smelled oil - a moment that would change his life. After graduating from high school in 1922, Honda moved to Tokyo at the age of 16 and got a job at a local tool factory. Young Soichiro started with a basic job such as garbage removal and cleaning the floors, but he quickly reached the head of the shift, where he gained the necessary experience to open his own company in his hometown of Hamamatsu.
Soichiro gains experience in engine manufacturing and gets a job as a mechanic at a Shokai racing firm and later as a driver. However, after a severe collision in which he almost lost his life, Soichiro decides to retire as a driver in 1936. Soichiro decides to go back to school and improve his mechanical knowledge and his name slowly begins to be known throughout Japan. The home giant Toyota orders as many as 50,000 engine pistons, but withdraws an order when only three of the total 50 pistons sent for analysis do not pass Toyota's inspection. Soichiro decides to sell the pistons to smaller companies and manages to perfect their production, and his firm is bought by Toyota after the end of World War II. In 1946, Soichiro, with 20 workers, founded an engine manufacturing company, and three years later the first product, a model called 98cc Dream Motorcycle, came on the market. The company gets the image of high quality products and in 1962 decided to try in the production of cars with the model S500, a small sports two-seater with a 531cc engine (44 hp) and a four-speed manual transmission. Four years later, an N360 Kei car followed, and Honda began collaborating with Formula 1 teams.
Although the S500 and N360 were solid small cars, Soichiro wanted a bigger product that would be more practical for everyday driving. His wish was a larger family car, available as a coupe and sedan, as a competitor to the popular Toyota Corona and Datsun Bluebird, which will be successfully sold outside Japan. Such a car arrived on October 21, 1968 at the Tokyo Motor Show. Soichiro has unveiled its new 1300, available as a coupe and sedan, as a family car with a sporty style that can only be reached by Honda. No one was certainly more surprised than Eiji Toyoda, the founder and representative of Japan's largest Toyota car manufacturer. For the first ten minutes, Toyota looked at the 1300, then asked its engineers how his company was unable to extract 100 hp from a 1.3L engine like a Honda. Toyota, however, was expected by the Japanese government to be the company that will modernize the auto industry in this Asian country after World War II, but even the most powerful 1.6L engine in the Corona model developed only 90 hp.
However, it was just the beginning for Honda and a few months after the official launch of the 1300, an even more powerful 116hp version arrived. With a low weight of just 893 kg, the acceleration to 100 km / h was a solid 11.6 seconds. The Honda 1300 survived production from 1969-1973, when the replacement for the sedan came in the form of the Accord model, while the audience had to wait until 1978 for a coupe replacement (Prelude). During that period, about 53,000 coupes were manufactured and all had a steering wheel on the right. Only 1,053 specimens were exported from outside the Asian and Australian markets, and interestingly, the two specimens ended up in North America and are owned by Myron Vernis, who lives in Ohio. Vernis is a long-time collector, mainly focusing on the rarer German cars he encountered in World War II, but has recently expanded his collection to classic Japanese cars. When asked why he opted for the 1300, Vernis said that in America anyone can buy a classic Ford Mustang or Chevrolet Corvette, but the rare Japanese car, which many even in the domestic market are unaware of, is still a bigger attraction at classic vehicle rallies. Vernis allowed the test drive of both models to reporters who did not hide their delight. First of all, sports seats are very similar to those used in racing off-road cars throughout the deserts of Australia during the 1970s and 1980s.
By turning the key, the tiny 1.3L engine shows its sound that sounds similar to a mower modified by a Formula 1 engineer. Thanks to the fact that it develops maximum power at a high 7,200 RPM, 1300 is not an overly civilized car for city driving. Still, it behaves like any other modern Honda on the road and easily goes through four speeds. However, only over 5,000 RPM 1300 starts to show its true beauty and all the time forces the driver to test it to the maximum. Although the 1300 can also be driven through street crowds, going out on the track best confirms the vision that Soichiro Honda had more than 40 years ago. As we mentioned, the Honda 1300 Coupe was Soichir's last product before he retired in 1973, and he seems to have "put" all his knowledge into this car. Soichiro showed the world how a real sports car should be made, and the engineers of the world's largest car company at that time, General Motors, did not need the car to be expensive to behave well in corners. Namely, the American giant went through scandals with bad behavior in the corners of the Chevrolet Corvair in the same period and claimed that modern technology is still too expensive for a cheap concept. We will also mention a few words about the design, which many claim resembles a BMW with two headlights on each side, but it should be mentioned that Soichiro Honda was a big fan of the American auto industry and used his personal Pontiac Firebird for design inspiration.
American inspiration is even more apparent on the back of the vehicle thanks to the fastback style, which was significantly different from the traditional cockpit cars from Japan during the period. Despite its original plans to become a global car, the 1300 still did not become a worldwide hit to the extent Soichiro had hoped for (the Civic had the honor a few years later). The reason is the low price, which reached $ 3,180 in Australia, as well as the fact that many potential buyers still did not understand Honda's modern technology. Today, the Honda 1300 Coupe is one of Japan's most valuable classic cars, and prices in Australia, where most surviving models are located, range up to $ 40,000, depending on the condition. If you live in another continent, we will mention that importing from Australia is much simpler than Japan. Although over 40 years old today, Honda The 1300 Coupe is still very stylish and fun to drive. Like most sports Hondas of the past, the beauty of the 1300 Coupe is not in the form of numbers on paper but in the attention to the smallest detail you will feel while driving.
Author: Talladega
Pictures: Honda
Retrieved from: www.brzabrzina.com
---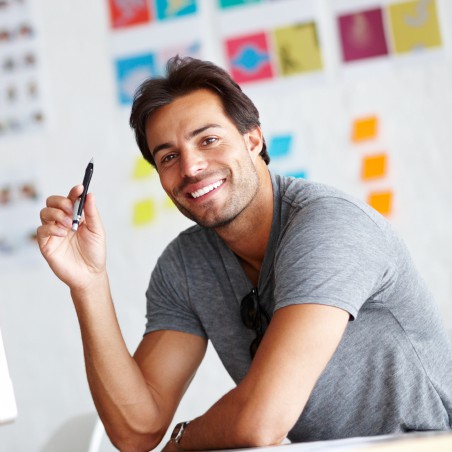 Hi there, I am Mladen and I am an auto enthusiast. I started this blog years ago to help like minded people share information about latest cars, car servicing ideas, used car info, exotic cars, and auto technology. You will find helpful articles and videos on a wide variety of cars - Audi, Mercedes, Toyota, Porsche, Volvo, BMW and much more. Ping us if you have anything cool to share on latest cars or on how to make older cars more efficient, or just want to say hi!