Ford Sierra 1982 - 1993 - Model history
While car companies today are competing to be the first to introduce a new design detail or technical innovation, the Ford Sierra has shown us that being ahead of your time is not always a good thing.
Not only does the "innovator" have to face early pains, which take time to improve, but often the audience does not react in the best way to something they are not familiar with. Back in the late 1970s, Ford began work on a new aerodynamic design that was to replace square lines in the European and American markets. The American giant was going through a severe crisis "thanks" to products that were large, heavy and definitely inefficient. During this period, Ford established contact with the Italian design house Ghia with a plan to produce several aerodynamic concepts with the "Probe" label.
The first one, introduced in 1979, bore the Probe I label and brought several innovations for air resistance thanks to its headlights and roof. It was followed by Probe II a year later, which looked more like a serial model, then Probe III. The 1979 oil crisis, as well as a great reaction from the audience, prompted Ford to think about mass production, and as the Cortina model was ripe for retirement, the American vehicle manufacturer decided that Probe III could serve as a base. Ford was even more encouraged by the excellent sales of the smaller Escort and decided to make the most aerodynamic production car in the world (this did not happen, however, since the Audi 100 was still a bit more aerodynamic).
When it is Ford Sierra introduced in 1982, the audience was amazed. In front of them was a car that looked like something completely different from what they saw on the streets, and in addition to the aerodynamics, Ford Sierra was one of the cars that held its rear traction at a time when most rivals were switching to front-wheel drive. Another major change compared to the competition was the lack of sedans, so at the outset the customer was given a choice of a five-door hatchback and a five-door station wagon. The offer was later expanded to include a three-door hatchback, but for a new sedan by Ford, audiences had to wait until 1983 when the Orion model debuted, filling the gap between the Escort and the Sierra.
The buyer was able to choose from a wide range of four- and six-cylinder gasoline engines and one diesel, 2.3L borrowed from Peugeot, which only developed 66 hp. The lack of a sedan, as well as a major change over the much-praised and high-selling Cortina, played a key role in starting sales very slowly, but began to recover by 1983. That year, Ford introduced a three-door, more aggressive, XR4i version with more aggressive bumpers and spoilers, as well as a 2.8L V6 engine borrowed from Capria.
Sierra XR4
Although this car has had a lot of success on the tracks, especially in the British Touring Car Series (BTCC) where it won the 1985 season title for driver Andy Rouse, the XR41 never gained cult status as the smaller Fiesta XR2 and Escort XR3i. The replacement for the XR4i was the XR4x4, which debuted in 1985 and provided the identical 2.8L engine, but only came in a five-door version with all-wheel drive. This model received much better publicity and by 1990, when production was completed, over 23,000 copies were produced. Although sales and production began in South America, Africa and Australia by the mid-1980s, the model that attracted the most attention was the American one.
Namely, in that period, Ford wanted to try out the premium class of sports cars, which was dominated by BMW. While a vehicle with a Ford name could in no way justify such a role, and the luxury Lincoln was made for slower cruising, the American giant decides to establish a completely new division under the Mercury label. From the very beginning, Mercury's goal was to sell Ford vehicles from the European market at premium prices, and there were two products on offer - XK4Ti ( Ford Sierra XK4i) and Scorpio, which was actually a car with an identical name from the European market.
Despite the great design similarities, the two Sierra models differed significantly mechanically, so the Mercurist provided a new 2.3L 175hp turbo engine. Sales started more than excellent and over the next two years more than 25,000 copies found customers, but the strong German mark against the dollar forced Ford to gradually raise prices to such a degree that the Mercury Division was no longer profitable and was quietly shut down after 1989. The European market, Ford Sierra it gets its first design changes in 1987 with a brand new front end, much like the Ford Taurus from the US market.
This design kept many lines from its predecessor which, although in its sixth year of production, was still much more modern than its competitors. However, Ford's biggest concern lay in outdated mechanics, such as the rear traction, at a time when most competitors were switching to front-wheel drive. Still, yes Ford Sierra not yet ripe for retirement has been shown by the famous Cosworth Race House. Specifically, back in 1983, Ford assembled a team to dominate the tourism classes of auto sports, and the rear-wheel-drive model seemed ideal for such a business. After Andy Rouse won the BTCC Championship in 1985, Ford wanted to try it out in Group A touring cars, which meant that a certain number and serials had to be produced.
Ford Sierra Cosworth
At the Geneva Motor Show in 1985, the light of day was spot on Ford Sierra Cosworth with a 2.0L turbocharged engine and 201 hp, and over the course of two years, about 1,500 units were produced for homologation. However, as the icing on the cake it arrived Ford Sierra Cosworth RS500, launched in 1987, with 222 hp and only 500 copies produced. They only went on sale in the UK, which has been a major market for this car, but in recent years their popularity has grown worldwide. These cars, which developed around 550hp in the racing version, are some of the most trophy Ford cars in the history of motor sport, with the 1987 World Touring Car Championship (WTCC) title as well as winning some of the biggest races.
Although production was very successful with about two million units sold in 11 years of production, by the early 1990s it became clear that Sierra was beginning to lose its place in the market and Ford began to work on a new Mondeo-labeled front traction model, which went on sale in 1993. Throughout its short history, Sierra has gained a sufficiently high reputation, especially Cosworth models, which continues to this day. Similar aerodynamic lines were later seen in the US market, especially on the Tempo and Taurus models, which during the 1980s and 1990s were the best-selling car in this market.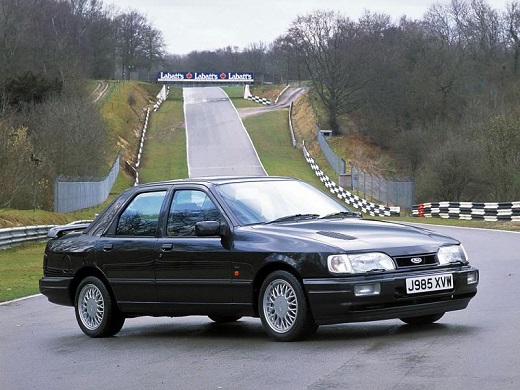 The Sierra remains an essential car for Ford if not for its sporting success then certainly for the design revolution it made for then the world's second-largest vehicle manufacturer.
Author: Talladega
Pictures: Ford
Retrieved from: www.brzabrzina.com
---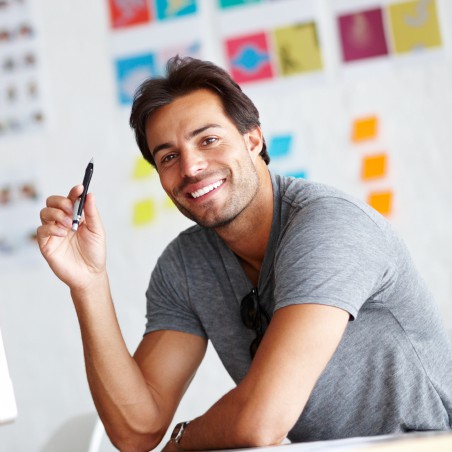 Hi there, I am Mladen and I am an auto enthusiast. I started this blog years ago to help like minded people share information about latest cars, car servicing ideas, used car info, exotic cars, and auto technology. You will find helpful articles and videos on a wide variety of cars - Audi, Mercedes, Toyota, Porsche, Volvo, BMW and much more. Ping us if you have anything cool to share on latest cars or on how to make older cars more efficient, or just want to say hi!