Ford Pinto (1970-1980) - Model history
Ford Pinto is proving derision today as a big failure of Ford and the American auto industry in general, but few know how important the Pinto was.
It was the first subcompact intended as a direct competitor to the popular Japanese, and although it sold well over ten years of production, it was still remembered for scandals. Looking at the situation today, Pinto had nothing in particular that he would be remembered for today. Its main purpose was to provide solid comfort and performance while being cheap to buy and maintain. Pinto is the result of the famous Ford engineer Lee Iacocco, who celebrated in 1964 with the introduction of the popular Ford Mustang.
Thanks to great success Mustang everyone expected Iacocca to become Ford President in 1967, but Ford's owner Henry Ford II unexpectedly brought General Motors' Semon Knudsen (better known as Bunkie) to the position. Bunkie became famous with the Pontiac and the big model line, but Iacocca thought the fuel wasn't always going to be cheap and wanted a small subcompact. Iacoccu also cared about great progress Volkswagen Beetle as well as an attack by Japanese manufacturers, who controlled the entire subcompact class in America.
The result was the Ford Pinto, which, although not the first American subcompact (the AMC Gremlin was introduced six months earlier and the Chevrolet Vega just a day earlier), was certainly the most famous. Iacocca started working on the idea of ​​the Pint back in 1967, and the goal was to build a small subcompact weighing under 2,000 lbs (900 kg) and a price tag below $ 2,000, which would be easy and inexpensive to maintain. Although he had Knudsen against him who wanted to continue the big-car formula with Ford, Iacocca persisted and in January 1969 Henry Ford II approved of the Pinto.
To make the situation even better for Iacocca, Ford II fired Knudsen during the same period, who was heavily criticized for ruining models such as the Mustang and Thunderbird with its big lines. This meant that Iacocca could finally become president of Ford. A team of 32 engineers and designers began working on Pinto in February 1969. Ford has acquired several major competitors, such as Fiat 850 i 124Volkswagen Beetle Opel Cadet, Toyota Corolla and Vauxhall Viva, and detailed them to know what features a Pinto should have.
The choice eventually fell to a car as quiet as the Corolla, comfortable as the 850, behaves in curves like a Kadett, and in doing so has the quality of a Beetle. To ensure that the weight did not exceed the desired 2,000 lbs (900 kg), Ford used plastic instead of metal wherever possible, and the whole process took about 20 months. The most important part was certainly the engine. After a long search, the choice fell on the 1.6L Kent engine, which proved to be very good quality in the British Ford. This engine was developing 75 hp at 5,000 RPM, and power was transmitted to the rear wheels via four speed manual or three speed automatic transmission.
Knowing the American obsession with power, Ford also offered a 2.0L Cologne 100hp engine that was borrowed from German Ford and was a $ 50 option. The original plan required coupe, hatchback and station wagon, but as production was delayed initially only coupe was offered. From the design side, the Pinto was nothing new and resembled a sporty Maverick introduced a year earlier, of course with smaller dimensions. The customer was given a choice of seven different versions available in 14 different colors.
The Ford II announced the Pinto as a modern Model T, and by the time of its official launch, Chrysler also joined the subcompact class with the Dodge Colt, made by Japan's Mitsubishi, and the Plymouth Cricket, made by the British Hillman. Pinto was introduced to the public on September 11, 1970 as a 1971 model and became an overnight hit. In just under four months in 1970, Ford sold 86,680 Pints, with its closest domestic competitor, the Chevrolet Vega, far behind (24,295).
High sales continued in 1971 and 100,000 Pintos were sold on January 18, 1971, less than five months after the sale began. Pinto especially showed up in the state of California, where it made up 18% of all subcompacts sold. Pint's main feature was its low price, which was only $ 1,919 ($ 171 less than Vega). Fuel was still very cheap in 1971, but Ford also boasted that the Pinto consumed nine liters of city driving. In February of the same year, a slightly more luxurious Runabout version was introduced, costing $ 2,062.
By the end of the year, 352,402 pints had found buyers, a record broken by only two other Ford (Mustang 1965 and Falcon 1960), and interestingly, most buyers opted for the 2.0L and automatic transmission. With great initial success, Ford did not make any changes in 1972, but a two-door station wagon was added to the vehicle line. The only major change was how the power was calculated, according to the new net system. Thus, the power of the 1.6L engine fell to 54 hp and the 2.0L to 86 hp. Popularity grew and in 1972 Ford sold 480,405 Pints. In October 1973, a war broke out between Israel and Egypt and Syria, and after America backed Israel, OPEC announced that it had stopped importing fuel into America.
Fuel prices skyrocketed overnight, and many pumps did not have enough fuel in reserve. This meant that demand for larger vehicles was declining rapidly, and was particularly affected by Ford, whose sales of larger vehicles dropped from 854,000 in 1973 to 461,000 the following year. The pinto now came with a standard 2.0L engine while the poorly-sold 1.6L was put out of use. In the middle of the year, the famous 2.3hp 85L engine appeared on the market, and this engine powered a number of Ford's (power changes) until the mid-1990s.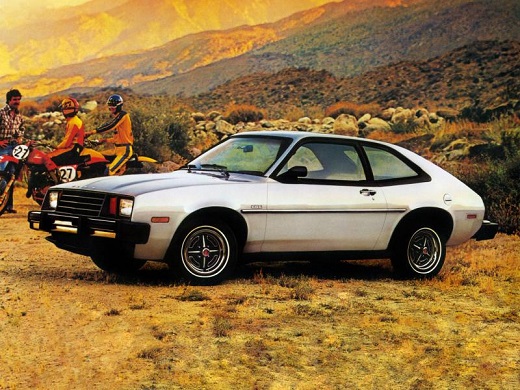 With the exception of new bumpers to meet the standards, Pinto did not change design and in 1974 a record 544,209 copies were sold. However, then the first problems arise for the Pinto that will keep this car in a (negative) light. Specifically, as early as 1972, the National Highway Safety and Transportation Administration (NHSTA) noted the large number of fires and deaths of drivers and passengers in which Pinto participated. The investigation revealed that Ford was doing crash tests back in 1970 and out of 11 specimens tested, as many as eight ended up in fires.
The investigation also revealed that the position of the Pinto tank was just behind the bumper, leading to numerous fires when another car struck the rear. Several tests showed that the problem was quite cheap to fix, between five and nine dollars, but Ford had other plans. Specifically, human life was estimated at $ 200,000 while fire damage was valued at $ 67,000. Ford considered that if he had an average of 180 deaths and 180 more injured people that he would have to pay $ 49 million in damages while withdrawing so many Pints ​​from the streets (which at that point was about two million) would cost as much as $ 137 million.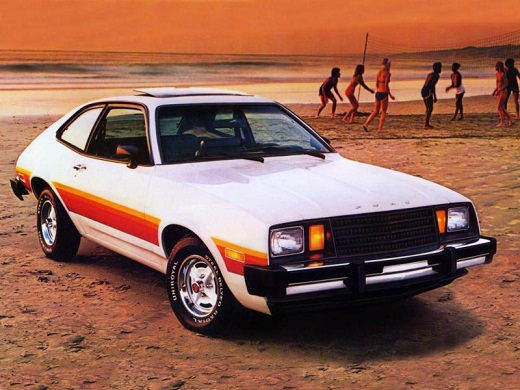 It is believed that 27 people were killed in the Pinta fires, which is not a large number when one looks at the number of Pintas on the streets, but Ford he took nothing until 1978 when he pulled all the early models off the streets and repaired the tank. However, the damage had already been done by then. The 1975 model also received a 6L V2.8 option for the first time, developing 97 hp, and the Mercury Bobcat twin also went on sale. Sales fell to only 223,763 copies, or 59%. In 1976, Pinto received its first design changes. By then, the price had risen to $ 3,025, and Pinto now looked a lot like a Mustang.
The audience was also presented with a special Stallion version that added $ 283 to the base price. Sales totaled a solid 290,132 units. By that time, there had already been reports of reservoir incidents and Ford's plan not to repair them, and by 1978 sales had dropped to below 200,000 for the first time. In 1979, the Pinto gets its first major design changes, with a new front end, the biggest change being the cubic headlights. There were no mechanical changes, and sales improved.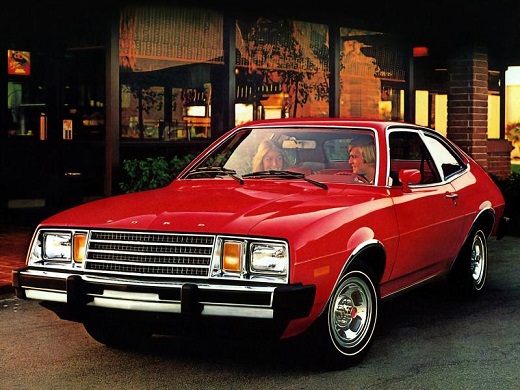 When Iacocca was fired at Ford in late 1978, the end of Pinto arrived. Ford was already working on a new front-wheel-drive Escort, and the last year of the Pinto was 1980 when 39,159 units were sold, giving a final figure of 3.1 million in ten years of production. As we mentioned at the beginning of the text, today Pinto is derisive, but it has been a very important car for Ford and the American auto industry. Although most Pints ​​were cheap models that don't hold up today, the Pinto Pangra was an exception.
Introduced in 1972 by a Ford dealer in California, the Pangra came with a 2.3L turbocharged engine and 200 hp. The acceleration to 100 km / h was 7.5 seconds, and in the popular Motor Trend test, the Pangra was faster than the Porsche 914 and 914S. In two years, 55 copies were made at a starting price of $ 5,000.
Author: Talladega
Pictures: Ford
Retrieved from: www.brzabrzina.com
---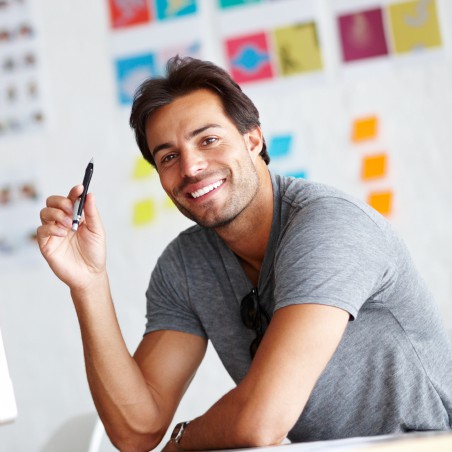 Hi there, I am Mladen and I am an auto enthusiast. I started this blog years ago to help like minded people share information about latest cars, car servicing ideas, used car info, exotic cars, and auto technology. You will find helpful articles and videos on a wide variety of cars - Audi, Mercedes, Toyota, Porsche, Volvo, BMW and much more. Ping us if you have anything cool to share on latest cars or on how to make older cars more efficient, or just want to say hi!