Ford Focus (2004-2011) - overview of problems and malfunctions
The second-generation Ford Focus continues the highly successful first-generation Ford Focus series, technically and in quality, Ford Focus has made a big leap over its predecessor, as Ford wanted to eliminate all the shortcomings of the first model.
Production: 2004-2011
Restailing: 2008
Manufacturer: Ford
Predecessor of Ford Focus I.gen
Successor: Ford Focus III.gen
Class: lower middle class
Competitors: VW Golf, Opel Astra, Peugeot 307, Citroen C4, Hyundai i30Kia Ceed Mazda 3
Models: Compact (3 and 5 VR), station wagon, saloon, convertible
Euro NCAP is: ★★★★★ (2004)
Advantages - Ford Focus 2
+ Direct control
+ Rigid bodywork
+ Offer gasoline engines
+ Maneuvering
+ Finishing: a big improvement over the first generation.
+ Equipment
+ Finishing
+ Diesel 1.6 ET and 2.0 TDCi
Mane - Ford Focus 2
- Lack of cargo space
- Opening the tailgate with the key
- Sound isolation
- DPF problems
Recommendation:
Gasoline engine: 1.6 16V

Diesel engine: 2.0 TDCi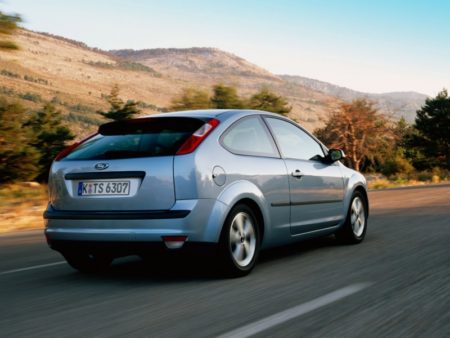 Review of faults and failures - Ford Focus 2
The Ford Focus II is not without its flaws, and some are repetitive and familiar with the workshops. However, one cannot speak of a bad car. She finally has less serious failures than his predecessor.
Mechanics
Ford Focus 1.6 and 2.0 TDCi diesel engines have problems with the intake manifold wings, which put the engine into safety mode.
Strong vibration of diesel or gasoline engines during operation and switching to safety mode, indicating a common fault ETM module.
A regular problem is the "contamination" of DPF filters for diesel engines after 150 km.
Common problems with turbochargers on 1.6 TDCi engines.
If the vehicle is equipped with a CVT automatic transmission (1.6 TDCi), avoid it over a wide range, as transmission is very unreliable and expensive to repair.
Diesel engines have regular problems with EGR valve blockage, as manifested by black exhaust smoke during normal driving and reduced engine power.
Ford Focus 2.0 TDCi diesel engines often have problems with increased filling pressure and vacuum hoses, because they lead to a decrease in engine power, to solve the problem it is necessary to reattach the hoses.
Turbo hose. On diesel, mostly 2.0 TDCi, due to the problem with the shell, waste hose. It must be reattached to the hose and tightened well, using a new sheave.
Ford Focus 1,6 TDCi diesel engine crashes the turbocharger hose, losing power and sharp sound during acceleration. Changes with reinforced hose.
The first 2.0 diesel engines had large turbo holes, which were eliminated after 2005 with a new engine program.
The cause of the noise in the first part of the case is the most worn ends of the clamps, stabilizers, which are subject to intense wear.
Common problems with a servo pump, where there is a leakage of oil and hence a deterioration of the servo assist.
Ford Focus 1.6 TDCi engine has a problem with broken plastic rods to check the oil level. As broken parts tend to remain in the oil tank, it only needs to be dismantled and to locate and remove the parts.
Regular failure and problems with floating flywheels. Problems are manifested by jerking and rattling during idle.
Metal sound from the front wheel when starting in 1st gear or reverse gear. Clearance between front hub and drive shaft. Remove drive shaft from front hub. Thoroughly clean the drive shaft grooves. Apply Loctite 638 to the drive shaft grooves. Place the drive shaft on the front hub. Install the new drive shaft safety bolt and tighten to the correct tightening torque. Do not move the vehicle for 1-2 hours until the sealant is dry.
ALL MODELS WITH DIESEL ENGINE 2.0 11 / 2008-09 / 2009 - Loss of servo brake assist during braking during engine warm-up. Loss of braking efficiency. The brake pedal is hard. Defective servo brake vacuum pump non-return valve. Install the modified servo brake vacuum pump.
ALL MODELS WITH 2.0 TDCi ENGINE - Fuel leakage. Power loss. The Engine Malfunction Indicator (MIL) illuminates. Damaged or incorrectly positioned O-rings on the fuel injector return pipe connector. Check for leaks or damage to the fuel injector return pipe connector. Replace the fuel injector return pipes if necessary. Put a thin layer of lubricant on the O-rings. Install new fuel injector return pipe retaining clips. Clear the ECM computer error codes.
Car body
Common problems with windshield breathing.
Water leaks around the cedar at the front door.
Poor grip and poor sealing around the water spray nozzle on the windshield can cause water to flow into the spark plug plugs on the engine, which is then heavily corroded and clogged in the engine block.
Rust on bumpers due to exposure to stones.
Initial Combi models that suffer from water leaks in the rear door.
The interior
Clutch pedal clamp, usually the problem is solved by lubrication.
Occasional clutch return spring problems.
Frequent noise inside (door panels, instrument panel, rear seats, side windows).
Electricity
If the temperature indicator on the engine temperature gauge frequently falls, the engine temperature sensor must be replaced.
Common problems with the original radio (poor reception, hard to read MP3s, freezing operation), in order to solve the problem we need to reprogram or change the radio.
Occasional problems with cruise control or lack of response.
Common problems with instrument panel failures in vehicles in 2009 and 2010.
Common problems with individual electronic problems (lighting, alarm, lights, etc.) that are eliminated by reprogramming
The engine does not start. Error of one or more electrical systems. Water inlet to fuse box / relay board connections due to condensation from air conditioning evaporator tubes. Test electronics and mechanics components (as appropriate) to eliminate other possible causes. If no fault is found: Check for water damage at the fuse box / relay board connector and repair / replace as needed. Place the sponge on the evaporator tube of the air conditioner above the fuse box / relay board.
Frequent combustion of headlamp bulbs. Headlamp bulb power supply too high. Place a set of resistors between the bulbs and the electrical wiring of the headlamp bulbs.
Revocation - Ford Focus 2
09/2005: replacement of the motor wiper seal, prevention of water penetration and short circuits. Refers to models until March 2005.
05/12/2007 Possible problem with the occurrence of hard brake pedal in cold weather.
07/12/2007 Problems Activating Rollover Protection (Convertible).
21/02/2008 Problem with an electric motor for a fan that may start to overheat.
03/2008: models manufactured between August 2005 and December 2006, a problem with the vacuum pump valve was noted. It can fail in cold weather and cause loss of support during a cold start.
29/07/2008 Possible problem leading to oil leak and fire consequences.
08/04/2009 Problematic engine cooling fan module, which can overheat and ignite.
21/05/2009 Brakes hard pedal, which occurs during vehicle warm-up.
28/04/2010 Problems with the SVP Charging System.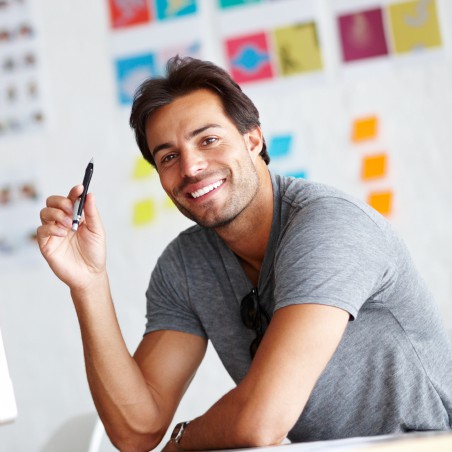 Hi there, I am Mladen and I am an auto enthusiast. I started this blog years ago to help like minded people share information about latest cars, car servicing ideas, used car info, exotic cars, and auto technology. You will find helpful articles and videos on a wide variety of cars - Audi, Mercedes, Toyota, Porsche, Volvo, BMW and much more. Ping us if you have anything cool to share on latest cars or on how to make older cars more efficient, or just want to say hi!