Ford Focus 2 2004 - 2011 - used, experience, problems
Ford Focus II is the successor to the first generation Ford Focus, it debuted in 2004. The Ford Focus II is virtually indistinguishable from its predecessor, with the front and rear body shapes only slightly restyled. In contrast, the dimensions of the Frod Focus 2 have grown in size. It is available as a 3 and 5 door hatchback and as a 2 door convertible and a 5 door wagon. The Focus II has confirmed the success of the first-generation Ford Focus sales. This is considered to be one of the best compact cars in terms of driving ability. Under the hood, there is a wide range of gasoline and diesel engines available. Ford Focus (2004-2011) is a car based on the new c1 platform it shares with cars like Mazda 3 and Volvo C30 / C70 / S40 / V50. There are also sports versions - ST and RS.
The second-generation Ford Focus continues the highly successful first-generation model and the technical quality of the vehicle has made a big leap ahead of its predecessor, as Ford wants to eliminate all the shortcomings of the first model. Despite best efforts as high-quality vehicles, yet the second-generation Ford Focus is not immune to mistakes and problems.
Every potential owner Ford The Focus II has probably already heard about its good driving characteristics - praised in every test. This is actually the strength of this model, favored mainly by people who like dynamic driving. The others are not so excited, as the suspension is quite rigid. On level roads, no one will bother you, but if you often travel along bad roads, bouncing your body may be a little irritating.
At the end of 2007, the Ford Focus was restored, not much was done on the engines and trap, but the restailing focused on the look of the car and the quality of the interior material. Designers paid the most attention to the exterior.
COMFORT - Ford Focus 2
The Ford Focus cab is roomy and comfortable and has enough space for five adults with plenty of headroom and legroom - even in the rear. It is a refined travel environment, especially on long journeys with limited engine noise and off the road. The seats are very comfortable.
Although the interior of the Ford Focus changed as radically as the appearance, the materials much better than before had the quality already apparent at first glance. The dashboard, door trims and seats are now more comfortable and sophisticated. In terms of quality and choice of second-generation materials, the Ford Focus is almost a class car more. The same applies to equipment and technical innovation.
Ford has worked hard to raise quality in an effort to take on the fight with Volkswagen Golf and the interior is well finished with a soft, touchy feel. The appearance of the interior has been greatly improved on the redesigned cars and shows more attention to detail - especially around the instruments.
First of all, a great chassis with multi-link rear suspension and precise steering. Thanks to the compact Ford Focus 2 it is still a benchmark in terms of driving. The focus is great, the steering is direct, the response is fast, and the refinement of driving is great both in the city and on the open road. The only thing that can be bothered by it is a slightly steeper ride at lower speeds. It's more made for sports than for family rides. Sharp steering, nice cornering behavior, but quite bad behavior at lower speeds and more relaxed driving.
5 stars and 35 points for passenger safety. Four stars and 40 points for child safety and 2 stars, and 15 points for pedestrian protection. In a side impact, the car was very impressive, and in the front collision it scored almost the maximum number of points. ABS, EBD, driver, passenger and side airbags are standard.
ENGINE - Ford Focus 2
Ford Focus 2 offers a choice of five petrol engines and three direct-injection common-rail Duratork TDCi diesel engines can be fitted with a particulate filter.
Ford Focus offers a wide range of performance and powertrain engines. Petrols - mainly line four cylinders. It ranges from 1,4 liters to 2.0 liter units and ranges from 75 hp to 250 hp. There are also five - cylinder petrol versions of the ST and RS on offer, going up to 225hp and 305hp. The diesels range from 75 hp to 163 hp, while there are three diesel engines 1,6, 1.8 and 2,0.
The Ford Focus 2 engine range starts 1,4 with 59 KW. He had relatively much to do with a large vehicle, which was reflected in below average dynamics and relatively high consumption. The 1.4-liter petrol engine produces 80 bhp at 5700 rpm and 123 Nm of torque at 3500 rpm and develops 164 km / h of top speed, with an average fuel economy of 6,6 liters. This engine is equipped with a 5 speed manual transmission. The basic 1.4 with 80bhp is 'less' than necessary and is recommended for drivers who drive mostly moderate. For this car, the petrol 1.6 with 100 hp is optimal.
The optimum choice for the Ford Focus 2 is the 1,6 version with 100hp (8V) or 115hp (16V).
Probably the most appropriate and most widely used is the 1,6 8V Duratec gasoline engine. Under the name Duratec is the well-known engine originally developed for the first generation of Ford Focus. Although it has certain years, it is a reliable engine. The 1,6 8V 100hp petrol engine has durability and provides acceptable performance. Sometimes, there are minor problems with electronics, but repairs are neither complicated nor expensive.
The 1.6hp 16-liter 115-Ti Ti-VCT is equipped with a valve opening time control that sometimes results in a loss of engine power, this is not a common mistake, but if there is, you have to prepare for high costs. 1.6 16V Ti-VCT in addition to better performance had significantly higher consumption and to expect more expensive service costs, so the better choice is the classic and easier 1.6 8V.
However, caution should be exercised with the gear belt changing 150 km, the replacement must be done by an expert.
The 1,8 and 2,0 gasoline have nothing to worry about, and the only issue is the cost of maintenance, so ask before buying because parts know they are much more expensive for larger engines.
The 1,8 16V petrol engine has 125 bhp and 165 Nm of torque, while the 2.0 Duratec delivers 107kW and 145 bhp and 185 Nm of torque.
At the top of the Ford Focus 2 petrol engine range is the Volvo five-row regular aluminum, with which Ford Focus delivers truly dynamic performance. Periodic oil control is required, and although the oil capacity is 6,4 liters, oil consumption increases with the use of dynamic potential. Also, the prescribed timing of the gear belt replacement is 240 km, but should be reduced to half, possibly 000 km.
2.5 Depending on the version, the turbocharged petrol engine develops 225 hp (Ford Focus ST), 305 hp (Ford Focus RS) and 350 hp (Ford Focus RS500) and gives great fun to drive.
Despite several successful gasoline engines fitted under the hood of the Ford Focus II, the diesel market is more commonly available on the secondary market. The reason, as always, is the same: low fuel consumption providing measurable savings. Unfortunately, most people don't think before buying that diesel engines, after a certain mileage, require the replacement or repair of several expensive parts, such as fuel injection, turbocharger, float flywheel and EGR valve.
The 1.6 TDCi and 2.0 TDCi diesel engines produced in France are developed in collaboration with PSA Peugeot Citroen and the French manufacturer incorporates it into their cars under the name HDI. The 1.8 TDCi was originally Ford.
The basic version of the 1.6 90hp diesel is a little too weak for this car, unless you drive only in the city. An enhanced version with 109 hp 1.6 diesels is a more sensible choice. One of the better ones is the 1.8hp 115 diesel, but if you don't save it, the 2.0hp 136hp is really dynamic.
The 1,6-liter Duratork TDCi diesel engine is offered in two power versions with 66 kW and 80 kW. Ford developed it along with the PSA Peugeot Citroen and the French manufacturer incorporates it into their cars under the name HDI. The 1.6 TDCi is a lively, highly economical and sophisticated powertrain. This is a four cylinder engine, 16 valves and two camshafts. Using the variable geometry of the turbine blades for 80 KW models, the 66 KW lower version has only the classic turbine. The weaker version has one advantage, it generally has no DPF filter, soot particle filter. But the 80 KW version due to performance improvement while providing a slightly more dynamic ride, can have a soot particle filter, a soot particle filter is always a problem.
Because average fuel consumption with much better performance is better to choose the 109hp version with acceleration from 0 to 100 km / h for an average consumption of 5,5 l / 100 km and acceleration of 10.9 with fuel.
For Ford Focus with a soot particle filter, every 60 km should be supplemented with a special soot that reduces the soot combustion temperature and 000 km should replace the soot particle filter.
After 240000 km or 10 years, the manufacturer recommends replacing the timing belt.
Who needs a more dynamic ride is offered in other units. The old known 1.8 TDCi with 8 valves, reaching 85 KW and 280 Nm of torque. The 1.8 TDCi was originally Ford. It uses Siemens injection, which is more durable and reliable than Delphi previously used. The engine gives solid dynamics, but it needs to get used to the lukewarm response at low engine speeds, noise and also slowly warms up to operating temperature. The absence of DPF is welcome.
For the Ford Focus 1.8 TDCi, you can count on moderate consumption (less than 7 l / 100 km), but the performance is unfortunately a little disappointing. The 1.8 TDCi engine suffered from several costly failures.
It is good to know this too: 1.8 TDCI first generation diesel engines had a delicate timing belt (gear belt), turbochargers and injectors that could withstand more than 100 km and were often unduly overestimated.
Ford Focus with a powerful turbo diesel 2.0 TDCi with 110 hp and 136 hp, which accepts primarily sport - oriented drivers. Agile enough, good dynamics, high power consumption and unexpected failure. And this engine was developed together with the PSA group. The particularly powerful version draws very smoothly at low revs and is sufficient for agile driving. Consumption is up to 6 liters
With diesel, the most popular is the 1,6-liter TDCi with 110 hp, as it draws well and has plenty of power to overtake effortlessly.
The Durashift 5, 5 speed manual transmission is standard on the Ford Focus 2 1.4 Duratec, 1.6 Duratec, 1.6 Duratec Ti-VCT Duratec 2,0 and 1,6 Duratork TDCi.
Durashift 6, 6 speed manual transmission, already well proven on Mondeo and Focus C-MAKS models. Durashift 6-speed gearbox is designed for turbocharged engine models 2.0-liter Duratork TDCi.
4-speed Durashift 4 automatic transmission is available for Ford Focus 1.6 Duratec models.
For the Ford Focus 1.6 liter Duratorq TDCi diesel engine, the Durashift CVT (continuousli variable transmission) is available with continuously variable transmission. The Durashift CVT transmission, of which Ford promises much, can operate in either full automatic or seven-speed manual transmissions. The CVT gearbox is also fitted with the 1.8 gasoline.
If the vehicle is equipped with a CVT automatic transmission, it should be avoided over a wide arc as transmission is very unreliable and expensive to repair.
The suspension of the Ford Focus 2 is almost entirely inherited from its predecessor, the first generation Ford Focus. The engineers made some adjustments, the stiffness of the structural elements was increased, with the result achieving optimum running. The front is fitted independently by McPherson and the rear multi-link suspension.
Ford Focus 2 - Model History:
2004: Ford Focus 2 hatchback launches, hatchback 3d and 5d and station wagon, 1.4 gasoline engine (80 hp), 1.6 (100 hp or 115 hp), 2.0 (145 hp), 1.6 TDCi turbo diesel (109 hp) and 2.0 TDCi (136 HP);
2005: 1.6 TDCi turbo diesel (90 bhp) and 1.8 TDCi (115 bhp) sedan version and C - Mak (minivan), ST sports version 2.5 petrol engine (225 bhp);
2006: 1.8 and 1.8 TDCi petrol (125 HP), coupe - convertible;
2007: 2.0 CNG engine (145hp), Ford Focus restyling new exterior design and new interior;
2008: LPG 2.0 LPG (145 bhp, 2.0 turbo diesel (110 bhp);
2009: Sport Ford Focus RS version 2.5 gasoline engine (305 hp);
2010: Limited Edition RS 500;
2011: Ford Focus 3 launches;
FAULTS - Ford Focus 2
If the Ford Focus 2 has no traces of major tin damage and a service booklet is neatly filled, it is difficult to make a mistake when purchasing. The whole tin, trap and other mechanics are solid, which is a good feature of used models. Especially caravans, which are exposed to increased loads.
It is far from being a second-generation Fod Focus flawless car, but it can generally be said that with a little more care and attention it can be a very reliable and durable car. The failures are generally of such a nature that the driver does not have to interrupt or leave the road.
Ford Focus has not had major problems with gasoline, they are generally long-lasting and reliable, the diesel situation is worse, frequent breakdowns and frequent costly repairs.
Strong vibrations of the diesel or gasoline engine while operating and switching to safe driving mode (reduced engine power) can indicate a malfunction of the ETM module.
It is very important to replace the engine oil on time. The maximum is 15 km, but better than 000 to 10 km, and at least 000 to 12 km disassemble and thoroughly clean the crankcase.
The Ford Focus will not start and the fuse at position F9 (20 A) blows, see if the electrical installation does not lock the EGR valve and short circuit it. Repair the installation and secure the electrical installation using laces.
For Ford Focus gasoline engines, the gas module problem is solved by reprogramming the ECU engine.
Gasoline engines have problems with the fuel pump in the tank.
Windshield washers are a problem with the washer fluid that can get into the spark plug openings. And if the engine does not warm up regularly for the liquid to evaporate, the spark plugs rust and cause a problem if the spark plug is to be removed. The service was fitted with a modified design washer to stop water from leaking to the cylinder head.
On the 1.6 engine, a sound like the click of a relay, heard several times at idle (initially thought to be connected to rough idle) is explained as a cable connecting the gearbox to the gear lever plays freely. Redirecting the cable in the engine compartment solves the problem.
The Ford Focus 1.6 gasoline jerk engine and acceleration problems can be solved by reprogramming the ECU engine.
For gasoline engines that have a chain, the chain is stretched up to 250 km, followed by the distinctive ringing of the chain.
Diesel engines face standard problems faced by modern diesels, frequent blockages of DPF filters, occasionally problems with turbines and EGR valve defects, vacuum hoses can cause restless operation and reduce engine power. There are also floating flywheel failures and injector problems.
When buying diesel, paying attention to higher mileage can mean too much injector wear, which manifests as uneven and noisy engine running in neutral, starting problems or poor acceleration. They should also pay attention to excessive vibration on the back or noise when accelerating at low speeds, then the most likely to blame is the excessively worn floating flywheel.
Ford Focus diesel problems with the turbine, blockage in the engine oil supply lines to the turbine and lack of lubrication damage the turbine bearings.
All turbo diesel has problems with the injection system, which sometimes involves just replacing the washer (1.6 TDCi), and other times you have to replace the injectors (1.8 TDCi).
High-pressure pump failures, symptoms are difficult for the engine to start, has problems with dynamics and much smoke.
On diesel engines, there are regular problems with a blocked EGR valve, manifested by black smoke during normal driving and reduced engine power.
Clogged soot particulate filter. Anyone who buys diesel to drive around the city should look for a diesel version with no particulate filter. Because soot particulate filters get clogged if the car is constantly being driven around town.
For diesel engines, it is recommended to use quality diesel and to periodically change the fuel filter. Impurities in the diesel can block the injectors, as manifested by difficult starting or malfunctioning of the engine. Often it helps professional cleaning of injectors with the help of additives, sometimes cleaning does not help. Likewise, a car with dirty fuel filters will accelerate less or lose power at higher speeds.
For diesel engines equipped with a particulate filter (DPF), life varies depending on how long the vehicle is about 150 km to 000 km. Sometimes the filter life can be longer, but sometimes less, especially if it is driven for shorter distances when the filter is less frequently regenerated.
Stronger versions of the Ford Focus 1.6 TDCi units have problems with common rail injectors, the vacuum circuit is causing problems, the throttle pedal position sensor is malfunctioning, and there is also an oil leak.
Engine malfunction light, diesel lost power and engine running in safe driving mode, hiss can be heard, can be caused by a crack on the intercooler tube. The 1.6 TDCi DV6 steel tube of the turbine intercooler shoots as a result of material fatigue as a result of vibrations, a bracket rigidly attached to the engine. By May 2010, turbo failures were becoming more common on high mileage DV6 1.6 TDCi.
The end of the plastic rod of the Ford Focus 1,6 TDCi engine oil dipstick can break and drop into the sump, requiring the crankcase to be removed.
Ford Focus diesel particulate filter diesel engines on EU5 1.6 110 and 2.0 136 engines require replacement of the soot particle filter at about 150 km.
Ford Focus 1.6 diesel, fuel return hose is not to specification and may cause fuel leakage.
1.6 TDCi engines throb and vibration, noise from the exhaust manifold, vibrations from the gearbox engine, possible problem cracked, broken catalytic converter carrier, damaged catalytic converter.
Ford Focus 2 1.8 TDCi engine typical symptoms are floating flywheel malfunction, injection system problems (high pressure pump). Sometimes you have to count on crankshaft position sensor failures, intercooler pipes, soiled EGR valve, injector and turbine problems.
2.0 TDCi engine. Acceleration hole, solved at the end of 2005, by software update.
1.8 TDCi and 2.0 TDCi have problems with Siemens common rail pump SCV valve failure.
Turbine hoses. With the Ford Focus 2,0 TDCi, the turbine hose can fall out of the turbine causing it to lose engine power. The hose must be reinstalled and the casing tightened well, using a new casing.
The clutch pedal return spring can become uncomfortable.
Clutch pedal. Frequent and very loud whining, lubrication makes the whimper disappear.
Beware of a Ford Focus 1.6 TDCI equipped with an automatic CVT transmission. Fortunately, there are very few. Basically, the box is made for engines with 230 Nm of torque, but the engine develops 240 Nm of torque.
The automatic transmission requires a fluid change every 3 years.
To avoid clutch wear. It is also very important to avoid 'D' position in place. Change to 'N', it's an easy change between 'D' and 'N.
As mentioned above, beware of the Durashift CVT automatic transmissions, which need costly repairs after 120 miles. A much better choice is therefore the conventional manual transmission.
Servo pump calendars can lead to fluid leakage from the servo pump and a gradual loss of steering power. It can usually be reached.
Fixed the problem of crunching when managing, in models manufactured between 1.6.2004. and 31.1.2005, by replacing the clamp.
August 2008: Revocation to replace the power steering hoses because the power steering hoses were not specification models were manufactured between April 2 and May 15, 2008. Power steering hose problems can cause the hoses to burst prematurely, with loss of steering assistance, in extreme cases the likelihood of a fire breaking out of the engine, splashing hydraulic fluid that comes in contact with hot engine components.
Corrosion of some types of aluminum wheels becomes a big problem after 4 years of car age.
Problems with switches that control lights for no valid reason, the radio faces poor reception, occasionally cruise control does not work, owners also report cases when all lighting or instrument panel or alarm fails.
On the passenger side, the headlight is very difficult to replace.
September 2005 (Ford Focus built between April 2003 and March 2005): recall due to windscreen wiper check. Water can penetrate the wiper motor. If the water contains salt it can cause a short circuit on the engine and leave the cars without a wiper. In extreme cases, a short circuit may cause the wiper assembly to overheat and melt the components nearby. Cars are fitted with a new hood, which better protects the wiper motor from water.
Common problems: A faulty ignition switch that causes the key to not turn in the lock, a very common problem in early models.
On some models, the temperature needle plays. The most common problem is the temperature sensor, which needs to be replaced.
Frequent problems with the original radio (poor reception, hard to read MP3, freeze operation), the problem is eliminated by reprogramming or changing the radio.
February 2008: Corrosion of the engine cooling fan control module may cause malfunction. Models manufactured between July 2004 and December 2006 have been recalled to address the possibility of accelerated corrosion and short circuits for engine cooling fans when the roads are salty in winter. In extreme cases, corrosion can penetrate the electrical circuit and cause overheating. In rare cases, overheating may be sufficient to ignite the fan module and surrounding wires.
Common problems with the complete failure of the dashboard on vehicles made in 2009 and 2010.
Ford Focus has second generation bulb overheating problems due to installation voltage problems.
The front windshield may leak in the upper middle of the windshield directly below the antenna, due to tire problems.
Water in trunk, replace rear door hinge carrier gaskets.
Poor connection and poor seal around the windshield liquid nozzles can cause water to drain into the engine plugs, which then severely corrode.
Conclusion:
The second-generation Ford Focus is one of the best cars in its class, both in price and quality, which is undeniably offered for that money. Restyled in 2008, by many, it has also made it one of the most beautiful in its class, and progress is evident in the interior. Almost perfect for driving, comfortable, spacious and reliable.
---
Ford Focus price - used offer
---
---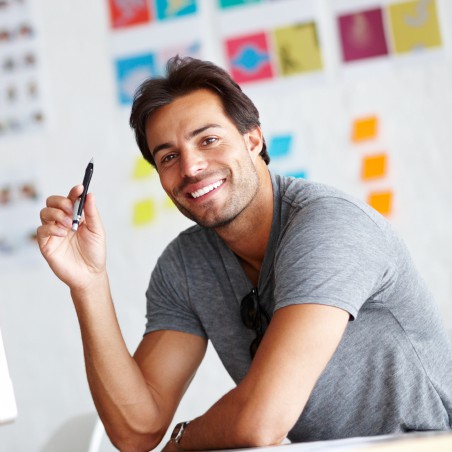 Hi there, I am Mladen and I am an auto enthusiast. I started this blog years ago to help like minded people share information about latest cars, car servicing ideas, used car info, exotic cars, and auto technology. You will find helpful articles and videos on a wide variety of cars - Audi, Mercedes, Toyota, Porsche, Volvo, BMW and much more. Ping us if you have anything cool to share on latest cars or on how to make older cars more efficient, or just want to say hi!