Ford Focus 1998 - 2004 - used, experience, breakdowns
Ford Focus is considered by many to be one of the best models in the class. If the look is right, try to find a good specimen and you will not regret it.
A radical change in the look of the family car in 1998, using the "New edge" styling, which was applied to the Ford and Puma models. Also thanks to its excellent chassis and excellent build quality, Ford Focus has become a Ford bestseller. The Ford Focus still has a fresh and attractive appearance today and is customer-friendly.
Vibrant, fun to drive, the Ford Focus provided driving pleasure, rarely offered to Ford customers. Which might be ideal, except for the problems that were numerous, especially on the models of the first part of its production.
The Ford Focus C MAX takes the best of the classic but with a lot more interior space.
In the German TUV's ranking, Focus shares 29th place with Audi A4, with 4,3 points. In other words, it is right behind the proverbially reliable Japanese cars and some Mercedes models. The consistently high level of focus quality over the 7 years of production has had a positive effect on improving the brand image.
COMFORT - Ford Focus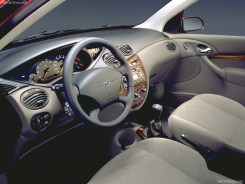 When the Ford Focus first appeared, its appearance was controversial. We got used to it over time, and being a great car to drive, it was also a bestseller for a while. Some even consider him to be nicer than the model who succeeded him.
The Focus chassis is perfectly balanced, so this Focus gives you great driving pleasure. There is room for five adults in the cabin, only the rear bench has a bit of a problem with the legroom. The Ford Focus cab is superbly designed and practical so you have plenty of compartments for all the little things, and the instrument panel itself is clear with all the controls at your fingertips.
The driving position of the Ford Focus is excellent, and if we ignore the wide rear pillars, the visibility is level. The redesign was completed in October 2001, and you can spot the new models with a different front grille, nicer bumpers and headlamps.
Focus offers enough space for five adult travelers. It behaves safely on the road thanks to its excellent suspension, even when loaded.
ENGINE - Ford Focus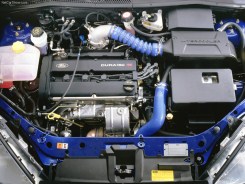 The Ford Focus gasoline engine range is extremely rich. All versions intended for the European market are with 16 valves and two camshafts. The lower 1.4 liter and 75hp petrol is for those whose performance is not important unless you want to constantly change speeds and have your car towed down the tarmac. Although relatively resilient and quiet, the body weight of 1.140 kg is too much of a burden for this engine. Better choice is the more powerful Focus 1.6 liter petrol with a healthy 100 hp, is the optimum choice and offers the best performance and consumption ratio for the average driver. Ideal is the 1.8-liter and 115hp, with almost sporty performance. For expelling spells on the highway, I recommend a 2.0 liter engine with a respectable 130 hp. They consume on average 7,5 liters (1.4 16V) to over 10,5 (2.0 16V) unleaded unleaded petrol.
For those who want acceleration the most important, the dream come true is the Ford Focus 2.0 16V RS with 215 hp (up to 6,7 in 170 seconds). Mutable, but also more durable, is the ST170 version with a decent XNUMX hp.
The engines for the American Ford Focus are different. They have only one camshaft, and on the side, the smaller 2.0 liter unit (LX version) has 8 valves and 107 bhp, while the stronger (ZTS) has twice the number of valves, producing 130 bhp.
The problem is that Ford Focus coming from the US market often have automatic transmissions, which are the Achilles tendon of this model. So these versions are not recommended, given the fact that the automatic transmissions in our country are difficult to repair, and that such version consumes up to 2 liters more fuel.
The 1.8 DI diesel engine with 75 and 90 hp direct fuel injection is a solid worker, consuming an average of 6,0 liters of Euro diesel. A much better, but more expensive choice is the version with the newer 115hp TDCi Common Rail engine. With it the focus consumes 6,5 liters of fuel on average and offers excellent performance. It is quieter than VW's ultra-popular TDI diesel engines, and exceeds nearly the same mileage before the general overhaul.
As for diesel, the recommendation is a 1,8 TDCi engine, the weaker one, with 98 hp, appeared in the spring of 2001. Its characteristics are quiet operation, refinement and low consumption with good traction. It is built and stronger, with 115 hp, so whoever likes, let him choose. Consumption in combined driving should be around 5 liters for all diesels. 1.8 TDCi common-rail high-pressure diesel engine. He worked quietly, almost without vibration, and he was very quiet. What's interesting - it's specially designed for the Ford Focus. A similar Mondeo engine is designed for a higher capacity of 2,0.
Ford Focus - Model History:
1998: Ford Focus (March - Premiere in Geneva) is launched with 1.4 engines with 74 hp, 1.6 with 99 hp, 1.8 with 113 hp and 2.0 petrol engine with 128 hp. The only diesel was a 1.8 TD. From the start, models with three or five doors and limousines were offered. Steering wheel controls, central locking ix airbag are standard equipment.
1999: Introduced sedan and station wagon versions, 1.8 tddi engines (90 hp) and new 1.6 engine.
2000: Ford Focus 1.8 LX and Zetec (Ghia since Jan 2003)
2001: Caravans receive standard rails on the roof. This year the complete range is being redesigned. The bumpers are lower, the blinkers are an integral part of the headlights. New TDCi engine with Komon rail technology, replaces the old and noisy 1.8 TD.
2002: The ST170 is released as a prestigious model. It features 17 ″ wheels with alloy wheels, air conditioning, sports seats and a CD stereo system. TDCi diesel engine boosted to 100 hp. Also introduced is the Focus RS with a 2.0 engine and 212 hp
2003: ABS becomes standard on all Ford models. Out comes the Focus C MAX with petrol 1.6 and 1.8, as well as diesel 1.6 and 2.0 TDCi.
2005: Ford Focus 2 unveiled.
When buying a Ford Focus, you should pay attention to:
* gear belt, should be changed more often than required by the manufacturer. Zetec engines need a belt change every 100 km, while for diesel every 000 km.
* Corrosion, see if there are any bubbles on the chassis as they can lead to rust. Critical places are the underside of the wing, around the rear windows of the caravans, around the rear-view mirrors on the underside of the doors, below the rear license plates and around the hinges of the five doors of the caravans.
. * Wheels, Listen to the vibration and buzz from the rear wheels, which may mean that the rear bearings are ready to change.
* speedometer, speedometer errors are not so rare. so the odometer will not show it correctly.
FAULTS - Ford Focus
The Ford Focus is generally a tough nut, but the Achilles' heel is the hang of it, especially for models that have traveled more miles. According to market research, as many as half of the failures have to do with either suspension or axles.
Visits to Ford Focus services are certainly uncomfortable for the owners, but it has clearly helped raise the level of reliability of the Ford Focus. It must be borne in mind that not all owners went to service inspections, as technical problems did not bring with them serious security threats. So you still have to count on the possibility of some factory defects.
ECU (computer) can fail, though not often, so listen to the engine work when shopping. If you come across a variant with an automatic transmission, keep in mind that they last shorter than manual ones, especially if they are not properly maintained, so check this section especially.
Impact holes in our roads result in frequent breakdown of silen blocks. When it comes to turbo diesel units, the turbocharger, which is extremely expensive to repair, is among the first. A common culprit for this is chip tuning. In TDCi versions, porous injection lines are a common problem.
Equally, Ford Focus gasoline and diesel engines are concerned about the drive shaft cuffs and poor oil and gasket sealing between the gearboxes and the engine, so after 100 km oil stains are a regular occurrence. Corrosion often attacks the exhaust pot. The clutch is also only durable on average, but it causes less problems than the automatic transmission mentioned above.
Trap Ford Focus - the most common problem is related to the front stabilizers. To avoid premature wear of the rear tires, more frequent control of the geometry of the rear trap is required.
Electronics - Models made in the first two years of production may have problems with loss of engine power. It is necessary to reprogram the computer, but it is an expensive endeavor. A common problem with central locking.
1999 followed by a call due to a decline in engine power, gasoline or idle idle at 1.6 engines (computer reprogramming required), and models made from August 1999 to February 2000, called due to problems with the camshaft position sensor (check and replacement, if necessary).
Gasoline engines. On Focus manufactured in 2000 and 2001, there is a risk of accidental bursting of the gear belt prior to the prescribed replacement mileage, especially on the 2.0 engines.
1.6 and 1.8 petrol engines. On models manufactured until January 2000, the oil plug may drop, which may cause the engine oil to splash or cause the engine to malfunction.
Ford Focus TDdi 90. Often malfunctioning, idle or losing power when accelerating. Caused by poor regulation of the engine electronic control unit. Remedy: reprogramming of motor electronics.
Ford Focus TDdi 90. Focus produced until January 2000 problem caused by internal sensor on injection pump. Resolved by adopting a new pump in February 2000. Replace pump if necessary.
Ford Focus 115 TDCi. Especially on models manufactured until November 2001, they can suddenly slow down while driving. Incorrect due to improper adjustment of motor electronic motor control.
Ford Focus 115 TDCi. Ford Focus produced until March 2002, possible emission of black smoke from the exhaust accompanied by loss of power and impaired functioning. The cause is EGR (Exhaust Gas Recirculation System) valves. Remedy: Replace EGR valve.
Transmission. At Ford Focus manufactured until December 2001, second, third and fourth gears are sometimes difficult to choose. a problem caused by synchronous decay.
Transmission. The Ford Focus, produced until December 2001, features 60 km of transmission. Caused by gear failure.
Frequent flywheel failures in diesel, note the uneven operation and idle noise of the engine, the flywheel failure often requires a clutch change.
Fuel gauge. The models produced up to February 1999 show the wrong fuel level. Especially when there are not many liters and the needle continues to show about 1/4 of the tank. The problem is with the float in the tank or with an electronic module that is incorrectly programmed. Remedy: float replacement or module reprogramming.
Rear bearings. For Ford Focus manufactured until September 2001, noise from the rear bearings occurs, replacing 60 km may be required.
For models manufactured from September to November 1998, there were problems with the locks, overheating of the wiper motor.
Focus-produced from July 1998 to March 1999, a problem with the voltage regulator (causing overheating and failure of the alternator).
The front door. On some Focus, closing them is difficult. Caused by a defect in hinge adjustment in the factory. Remedy: hinge adjustment.
Exterior mirrors. Focus manufactured by May 2000, the lever for adjusting the exterior mirrors becomes locked, should be engaged when adjusting the mirrors.
Exterior mirrors. Chronic vibration of mirrors, especially diesel versions (mechanical vibrations at low rpm).
Air condition. Many fads of temperature adjustments, unexpected blowing of cold or warm air. Control Electronics Problem. Remedy: reprogramming the software.
The door. Focus produced by November 1999, the risk of poor closing in cold weather. The inner latch will not catch. Cutter replaced.
Front and side airbags. The Ford Focus manufactured in February and March 1999 cannot cause an accident. Problem caused by improper programming of electronic module. Remedy: Module reprogramming.
For vehicles manufactured before restyling, there are problems with headlights, and moisture is often present, which will eventually stain on the glass.
For vehicles manufactured up to 2000, there are regular problems with central locking.
The speed sensor is often blamed for the malfunctioning of the speedometer; the fault also affects the anti-skid control system but can also activate the engine light.
Occasional problems with cabin fan speed control resulting from failure of the fan resistor.
Often, the front bulbs burn out.
The color. Focus manufactured by December 2000, the lacquer surface is too sensitive to scratches. Especially on metallic paints: the vulnerability of the check hammer and the scratches on the door around the handle. The most affected colors are dark blue and light green.
The factory called Ford Focus emergency services several times due to problems with
- alternator (Ford Focus produced between June 1998 - April 1999)
- problems with handles (September 1998 - November 1998)
- 1.6 engines lost power (January 1999 - February 2000)
- oil filter (March 1998 - January 1999)
- alternator for Ford Focus manufactured in March 2002 (does not apply to ST170)
- brake fluid hoses at the rear wheels are subject to deterioration (December 2002)
- Fuel pumps for Ford Focus and Ford C MAX (July 2004 - Feb 2005) - Rear wiper problems due to water build-up on Focus and Ford C MAX (April 2003 - March 2005)
Conclusion:
Ford Focus is loved by speed-bending fans and beginners alike, thanks to its precise and predictable handling and unmatched stability among its competitors at the time. Exactly sporty hard wheel suspension is its biggest flaw on our roads. Driving over transverse bumps can be quite trucky.
Statistics show that the Focus coming off the production lines in North America is of lower quality than the one mounted in Europe.
With Focus with higher mileage, suspension knows that it is causing problems, and the computer has its moments, so check everything in service.
---
Ford Focus price - used car review
---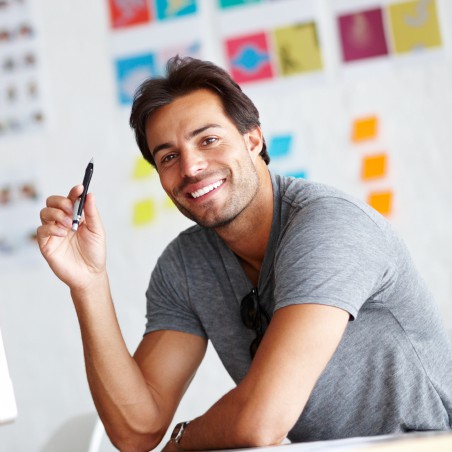 Hi there, I am Mladen and I am an auto enthusiast. I started this blog years ago to help like minded people share information about latest cars, car servicing ideas, used car info, exotic cars, and auto technology. You will find helpful articles and videos on a wide variety of cars - Audi, Mercedes, Toyota, Porsche, Volvo, BMW and much more. Ping us if you have anything cool to share on latest cars or on how to make older cars more efficient, or just want to say hi!