Fiat Punto 1st gen. (1993 - 1999) - Model history
Although Uno, whom he was to succeed, outlived him by three years, he was a 'penicillin' for Polo, Corsican and the Fiesta, because it offered the best combination of dynamism, spaciousness and correct consumption and quality. There are more…
There were times when Fiat had a reputation as a 'manufacturer of the best small cars'. The Fiat Punto, which was announced in Italian newspapers exactly a quarter of a century ago as the successor to the successful Una, introduced in September 1993 to the German and Italian markets, arrived in early October and in November to the others. At the wrong time, a little too late to participate in the 'European Car of the Year 1994' competition (the first-generation Ford Mondeo, Sierra's successor) won in mid-November), and too early for the next competition to face almost a year younger competitors. .
A year after that, however, the Punto convincingly became the 'European Car of 1994' with 370 points, ahead of the Volkswagen Polo (292) and the Opel Omega (272). The Fiat Punto continued the technology introduced by the Autobianchi A1969 in 112, developed the Fiat 127, and then 'honed' the Fiat Uno in 1983. The first-generation Punto, developed as the Tipo 176, brought an attractive design, tailored by Giorgetto Giugiaro, in a 3- and 5-door body, the dimensions of which surpassed the Uno by half a class. With a length of 3760, a width of 1625 and a height of 1450 mm it was 115 longer, 76 wider and 45 mm higher. The wheelbase has been increased by 88 mm to 2450.
How much is Punto 1st gen. then stepped into the class shows what dimensions it surpassed, nominally for the class larger Volkswagen Golf I from 1974. The base model (55 S) was powered by a Fire engine with a volume of 1108 cm and 55 hp at 5500 / min. Thanks to the then, for the lower class excellent aerodynamics (0,35) and 5-speed transmission, and a moderate weight of 842 hp, it achieved correct performance (16,2 s, 155 km / h), with an average consumption of 6,2 l . The initial offer included models 75, with 1242 cc and 73 hp, atrial turbodiesel TD 70 with 1688 cc and 71 hp. It could reach 163 km / h, accelerating to 14,8 km / h by 6,4 km / h with an average consumption of XNUMX liters.
The wheelbase of 245 cm provided decent comfort in the rear, and the air drag coefficient (0,35) was exemplary for that era and the small car.
The petrol range was enriched by models with 1242 cc and 58 and 60 hp, 85 16V with 88 hp from the same 1242, which accelerated to 11,4 km / h by 175 and reached 90 km / h. This motorization was available already available in the Convertible version. Without the roof, the 1581 model with 88 cm and 1372 hp could also be ordered. At the top of the range was the GT model with 133 cc and turbocharger, which developed 5750 hp at 8,0 / min. Enough to sprint to a hundred for 200 and a top 6 km / h. The Punto was the absolute first in its class and one of the first to bring a 6-speed Punto XNUMXSpeed ​​transmission and a version with a continuous automatic transmission (CVT).
Although it cannot be said to have excelled, Punto 1st gen. has shown solid quality and reliability, with a firmer and more durable sheet metal than in Una. By the end of 1999, 3,43 million had been produced. It was replaced by the Punto II, which was produced in Italy until 2010, from 2005 as the Punto Classico, in parallel with the third-generation model introduced in 2005. The first Punto, not only because of the 1996 European Car title, was best in class. . It will also be remembered for the ill-fated Fiat logo with five slashes, which was a short episode from the 1990s.
Author: Zeljko Marusic
Retrieved from: autoportal.hr
---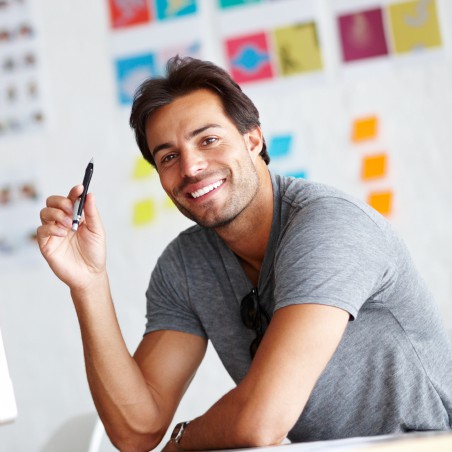 Hi there, I am Mladen and I am an auto enthusiast. I started this blog years ago to help like minded people share information about latest cars, car servicing ideas, used car info, exotic cars, and auto technology. You will find helpful articles and videos on a wide variety of cars - Audi, Mercedes, Toyota, Porsche, Volvo, BMW and much more. Ping us if you have anything cool to share on latest cars or on how to make older cars more efficient, or just want to say hi!