Fiat Panda 2003 - 2012 - used, experience, breakdowns
The second-generation Fiat Panda debuted in the market in 2003. It is a small city car classified under segment A. The car was first named Gringo (Fiat 169), but due to Renault protests, the Italian manufacturer changed its name to Fiat Panda. Like its predecessor, the Fiat Panda I, this model quickly gained a large customer base. Award-winning, including the 2004 European Auto Car of the Year.
Most small Fiat, from Cinkuecento and Seicento popular, exclusive, well represented in the pictures themselves. Direct contact reveals a cramped interior and low travel comfort. The Fiat Panda is completely different, four adults can sit comfortably in the Fait Panda. With ample space for four passengers, small and lively engines, easy to park, and useful for its boxy shape and large tailgate, the Fiat Panda II is also a born master for city tasks.
Fiat Panda unlike the earlier version, well made, comfortable and durable. Thanks to the upright body, it is also surprisingly spacious inside, so it can easily carry two adults, several children and luggage. It is also fun to drive, clear, precise management makes it easy to drive around the city, and it is also capable on highways where it cruises with minimal hassle. The interior is well placed and the seats are comfortable. But what really makes the Fiat Panda attractive is the low price of the vehicle and the low cost.
Fiat Panda 4 × 4 Cross
The 4 × 4 Cross is a version of the popular Panda. Thanks to its light weight, it is surprisingly good in difficult road conditions. Their specialty is climbing snowy mountains. The Fiat Panda 4 × 4 Cross is paired with a 1.2 8v petrol engine and a 1.3 M-Jet diesel.
DESIGN AND COMFORT - Fiat Panda
The Fiat Panda 2, for one small car, strives to deliver a great deal and best of all, it succeeds. The dynamic and attractive appearance of a miniature mini vein suits him well. Fiat engines are known to be explosive in city driving, and even your front wheels will sometimes slip. And inside the great story continues. The four adults will easily accommodate. The trunk is of satisfactory size because this is, let's not forget, a small town car after all. Its size Fiat Panda is designed for four people. The Fiat Panda trunk has 206 liters. The boot capacity can be increased by lowering the rear seat, then the boot capacity increases to 775 liters.
The interior is well planned. The switches are clearly spaced, a highly mounted gear lever at your fingertips. Processing and selection of materials is ok for the vehicle class and the price is pretty small accordingly. Quite right, however, and perfect for city driving.
The rear window is positioned almost vertically, giving it great backward visibility. It has enough space for four passengers, is easy to park, useful for its box-like shape and large tailgate. Who is made for city tasks.
Despite its small body length of just over 3,5m, the interior of the city car is spacious enough to provide a comfortable ride for four people. The inability to wear a heel seems like a serious drawback, but it turns out it doesn't matter. Panda is very popular because users prefer more comfortable seats, good finishes, a secure chassis and a choice of four engines.
The driving feel is comfortable in the Fiat Panda, responding well to all types of pads. The control system is good and precise.
The Fiat Panda trunk cannot be called spacious. Instead, it was designed to transport two
The Fiat Panda received three stars in Euro NCAP crash tests, which is disappointing for a modern car. Nonetheless, all models have dual air and ABS, plus the more expensive versions have side airbags and stability control.
TECHNIQUE - Fiat Panda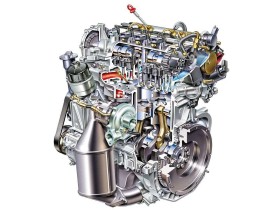 The Fiat Panda has four engines. Initially, the market was offered a 1.1 petrol engine (54 bhp) and 1.2 (60 bhp) and a 1.3 Multijet turbo diesel JTD. A 1.4 16V (100 bhp) gasoline engine later appeared.
There is also a 4 × 4 drive variant, but the most common are the weaker 1.1 and 1.2 engines. Both engines consume nearly the same amount of fuel per 100 km, about 5.2L.
Of the diesel engines, only one is available in three variants: 1.3 Multijet 16V, 1.3 Multijet 16V 4 × 4, and 1.3 Multijet 16V DPF. The difference in diesel power is minimal, the first two develop 69 hp, and the DPF variant develops 74 hp. Consumption in all-wheel drive is highest, at around 5.2 l / 100 km, and in the regular 1.3 Multijet and DPF variant at 4.2 l / 100 km.
Maximum speeds were:
150 km / h with 1.1 petrol;
155 km / h from 1.2;
160 km / h with 1.3 M-Jet.
Fiat Panda opens the engine range with a 1108 cc SOHC FIRE engine well known from Fiat Seicento. The panda, however, weighs about 3 kg more and is too much of a challenge for these units. Performance can only be accepted in the city. On long distances it irritates poor acceleration in fourth and fifth gears and noise after crossing 100 km / h. From a purely technical point of view, however, there can be no objection to these constructions. It is extremely durable and yet inexpensive to maintain the engine. No problem can withstand tuning refinements. The smallest, 100 gasoline is worn with the Panda's bodywork and breaks nicely through city crowds without making too much noise.
The second petrol engine has a capacity of 1242 cm3 and a power of 60 hp. It's not much, but if the Fiat Panda is to be a family car, every HP is important. For further routes it will be useful as well as an additional 14 Nm. Both engines (1.1 and 1.2) are very similar in structure. The cam is driven by a toothed belt and has hydraulic valves. Older 1.1 engines have Single-point fuel injection, newer engines have multipoint fuel injection. Clearly, the 1,2-liter is slightly better, as it still breathes better on the open road or when the air conditioning comes on, but any attempt to overtake above 80 km / h turns into an adventure. There is also a Fiat Panda 1.2 Natural Power with natural gas drive.
The small but insane top of the petrol range is the 1.4 16V (known from Punta and Style) appeared in 2006. Fiat has decided to offer only in the most powerful 100 horsepower variant. The 100hp Fiat Panda comes equipped with a lowered suspension, six-speed gearbox and numerous sport styling accessories, which of course reflected a negative price. The 100hp Fiat Panda accelerates great, drives great, delivers plenty of driving pleasure and has great sound.
The Fiat Panda is offered with three versions of the 1.3 hp and 70 hp 75 M-Jet diesel engines. Stronger is not recommended because it is equipped with a particulate filter that causes problems. The popular 70hp diesel, however, is an attractive proposition. It is very economical but good for longer trips. This engine is found in many Fiat cars, but the Fiat Panda fits best. Maintaining speed on the 130-140 km / h highway is no problem for him, with average urban fuel consumption fluctuating around 5-6l / 100 km.
The Little Turbo is designed for minimal maintenance needs. It has hydraulic valve control and uses a chain. In the initial production period, several units had their heads cracked, but the manufacturer was able to quickly address this problem. The unit is equipped with a modern common rail injection system, which injects multiple doses of fuel over one operating cycle, hence the name M-Jet, or Multijet.
Among the engines there is only one diesel - 1.3 16V Multijet with 70 hp, which drinks 3,7 / 4,3 / 5,4 l / 100 km. The difference doesn't seem to be big compared to small petrols, but the diesel still pulls better, especially uphill and is better on the open road. There is little, however, a slow response to gas, so it takes getting used to.
The 1.3hp 75-liter M-Jet diesel was offered in the Fiat Panda II, but it had a little less torque than it had in Punto due to the Panda gearbox which could not reliably withstand that torque.
The Fiat Panda chassis is built on simple solutions. Up front is the McPherson system, back the Fiat Panda has a torso.
Fiat Panda 2 Model History:
- 2003 - Premiere of Fiat Panda II, petrol 1.1 (54 hp), 1.2 (60 hp) and 1.3 Multijet (turbo diesel, common rail, 70 hp);
- 2004.- Fiat Panda 4 × 4 with 1.2 petrol engine presented;
- 2005.- Fiat Panda 4 × 4 1.3 MultiJet presented;
- 2006.- New sports version with 100 hp 1.4 16V and six-speed transmission;
- 2006.- Fiat Panda 1.2 Natural Power presented;
- 2009 - Restailing Fiat Panda and modernization;
- 2010 - 1,1 engine with 40 KW excluded from the offer 1.2 new units with a power of 51 KW and 1.3 JTD turbo diesel with 55 KW;
- 2012- Completion of production of the second generation Fiat Panda.
FAULTS - Fiat Panda
The Fiat Panda has proven to be solid when it comes to reliability. The owners are overwhelmingly pleased with the Fiat Panda and in all polls the Panda is in the first place when it comes to Fiat models. Very few problems are reported with the Fiat Panda, but of course there are things to look out for. Clutch problems are known to wear out too quickly, and in some specimens a problem with the hand brake has been reported, where the mechanism has failed. If you are buying a MultiJet diesel, ask the previous owner about their oil and fuel consumption, as some owners have complained that the consumption of both was too high. There is also frequent damage to the front lash, the exhaust system is often very rusty, a problem with shock absorbers. Electronics problems.
Some Fiat Panda can leak fuel. There is a possibility that fuel may be leaking from the defective connector of the fuel return pipe. There was a recall of the affected vehicles for inspection and if necessary, change the pipes.
Fiat Panda Engine Mount Bracket to 1.1 manufactured in 2004.
Fiat panda 1.2 Dynamamic on Panda made by mid-2007 problems with five-speed gearbox, power steering failure.
In early Fiat Panda models until 2004, fuel pump failure. This case occurs mainly in gas vehicles if the fuel pump has not been in contact with gasoline for an extended period of time.
The problem with the heat sink fan (corroded power contacts, the fan stops running, which can cause the engine to overheat), in models made up to 2004, there were often problems with the gas potentiometer, the alternator (sensitive to moisture) and the failure of the coolant pump.
Gasoline engine. Fiat Panda's manufactured until September 2004 have a problem with idle engine noise, poor idle speed during cold start, or engine speed falling during gear changes due to a software error in the central unit. The solution is to install the modified software in the ECU of the engine.
1.3 The MJTD is a highly regarded engine. Although also not devoid of flaws. It is that it is very sensitive to fuel quality.
The fuel delivery hose next to the air filter may have friction, rubbing. This can lead to fuel leaks into the engine compartment over time and, consequently, a fire. Fiat Panda has been called off to replace the fuel delivery hose and, where necessary, replace the hose guard duct.
In the initial period of production of the Fiat Panda 1.3 MJTD, several heads were cracked in several units, but the manufacturer quickly managed to solve this problem.
1.3 MJTD requires regular oil control - its lack leads not only to engine damage, but also to shortening the life of the turbocharger and the risk of failure of the timing system. Some users report problems with the EGR valve.
If you are opting for a MultiJet diesel, check the engine oil level and ask the previous owner for fuel consumption, as some models have been known to consume much more than usual. Of course, regular service is a very important thing, so make sure to check the service booklet when shopping.
Fiat Panda 1.3 MJTDs manufactured to 2004 have a problem with fuel injectors on fuel injectors and fuel lines Replacement within the warranty period.
Diesel engine. Certain models have had major problems with hypersensitive nozzles on water in the fuel. Most needed replacement.
Diesel engine. Sometimes the whistling is heard turbines; due to manufacturing error. There was a replacement of the turbine if needed, under warranty.
1.3 The M-JTD oil pressure control indicator stays briefly on cold start, the oil non-return valve leaks after a long standstill. The solution is to replace the heat exchanger.
Fiat commences at the end of March 2007. The recall of the Fiat Panda, made between September 2003 and November 2006, could lead to water seepage, causing a short circuit in the ABS control. The ABS control unit gasket has been replaced.
Due to the possibility of problems in the production process, flexible rubber brake hoses may not be vulcanized properly. As a consequence, it may partially or completely limit the internal flow of the hydraulic fluid of the brake. If this happens, there will be a decrease in braking efficiency. Vehicles were recalled for hose testing to identify whether they were within the affected batch. If this is the case, the hoses have been replaced.
The loud thumping noise from the middle of the front lower part of the car on wet roads is the reason for the water entering the handbrake armor, causing a thumping noise.
Fiat Panda models made from September 2004 to February 2005 have problems with brake fluid loss, the reason being a faulty tire in the master brake cylinder, which allows the brake fluid to leak into the servo brakes.
Fiat called Fiat Panda owners for service in December 2008 because of a wrong angle of the steering sensor. Failure of the sensor can lead to ESP problems. Affected vehicles made in 2008 with 1.2 8V, 1.4 16V and 1.3 MultiJet engines.
On Fiat Pandas made in June and July 2004, the factory steering wheel bar is improperly mounted. It can manifest through steering noise and then accelerated wear.
With Pandi, there are never major complaints or frequent malfunctions. Given our paths, some modified throttle (selenium) or clamp clearance is not a problem.
Some drivers complain about the small life of the shock absorber, endure only 50 miles and start to leak.
Electrical equipment is probably Panda's weakest point. The list of problems includes an alternator, a radiator fan thermal switch and an interior ventilation system fan.
Moisture is the most harmful to the alternator, accelerating corrosion processes
Fan failure usually precedes the louder operation of the electric motor.
The central locking system has problems due to improper electrical installation, sometimes possible failure of the central locking system, the solution is to control the installation and replace the fuse.
Fiat Panda models made by November 2003 had problems with the airbags and the airbag control lamp. This can lead to the uncontrolled opening of the airbags. Revocation in early 2005
Fiat Panda has problems with the engine management system and immobilizer - the transmitter in the key may have communication problems and the engine will not start.
Air conditioning Fiat Panda with air conditioning had problems with noise from the air conditioner at 1500 - 2400 rpm. engine, noise was heard from the air conditioning pipes. Modified air conditioning pipes were installed.
Fiat Panda fuel tank fuel gauge defective, the solution is to put a modified fuel tank gauge.
Electric windows, problems with moving windows up and down. Vehicle electrical installation control required.
Rear shelf. Sometimes the rear shelf creaks.
Clutch Pedal Squeak.
Fiat the panda has poor heating in winter because the engine does not produce enough heat due to its high efficiency.
There are cases of corrosion of the Fiat Panda tailgate (appears near the lock). It corrodes the exhaust very quickly.
The windshield seal can leak, causing water to enter the cabin. See if there is water in the leg area.
The bonnet does not open or close properly, the engine bonnet retainer, clean and lubricate the engine bonnet retainer mechanism.
CONCLUSION
You will hardly be dissatisfied with the Fiat Panda, because Fiat has been proven many times to be a master for small city cars. Small, economical and lively engines, almost vertical windows that provide great rear view and cheap maintenance, are the main features of the Fiat Panda, which can even be obtained with 4 × 4 drive or even in the 100 hp version, which is rare but racial small racer.
The Fiat Panda may be recommended for beginner drivers. It is also ideal as the second car in the family. Panda fulfills the role of major transportation vehicles for small families, which have a limited budget. An added benefit is the rich equipment of this class. With luck, even a climate version can be purchased.
---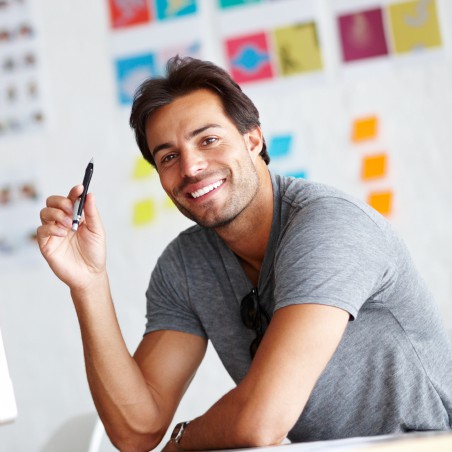 Hi there, I am Mladen and I am an auto enthusiast. I started this blog years ago to help like minded people share information about latest cars, car servicing ideas, used car info, exotic cars, and auto technology. You will find helpful articles and videos on a wide variety of cars - Audi, Mercedes, Toyota, Porsche, Volvo, BMW and much more. Ping us if you have anything cool to share on latest cars or on how to make older cars more efficient, or just want to say hi!