Fiat Marea 1996 - 2003 - Used vehicle, engines
The Fiat Marea is based on the Fiat Bravo and you should not forget that when you see it in the parking lot and think how big and spacious the car is, no matter how it looks. This is essentially a Bravo with a large trunk.
APPEARANCE
The rear bench will accommodate two adults relatively comfortably, but for the third, the situation is already quite tight. And the cabin is a lot like Bravo. The buttons are logically positioned, the driver's seat is comfortable, and the visibility is satisfactory.
The objection goes to the cheap plastic that this car abounds in. Marea, on the other hand, is a lively car, comfortable to drive and with Italian charm. The steering wheel provides good response, is direct and precise. The body is quite resistant to over-bending, and this is due to a lot of hard suspension, so expect a truck ride, especially at lower city speeds.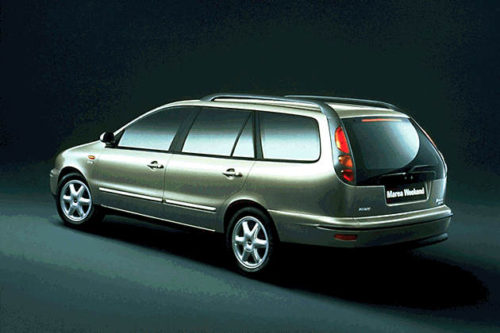 MOTOR
The lowest gasoline, 1,6, is definitely not recommended. It is nowhere near the performance required for this sedan. The minimum is 1,8, and if you want to drive smoothly and make a lot of changes, then 2,0 is the right choice. With its 150 horses, it pulls well and always has enough power to beat over long journeys and maintains a constant cruising speed very well. The average consumption is just under eight liters of unleaded gasoline which is not fascinating but satisfying.
For diesel enthusiasts, there are well-known Fiat JTD units. True, 1,9 TDs with 75, 100 and 125 horses were installed at the start of production, but they are nowhere near JTD variants. 1,9 JTD is most often what you will encounter. It has 105 horses and consumes an average of 5.5 liters of euro diesel. There is also a stronger, 2,4 JTD that is harder to find but is a better choice in performance.
DRIVING
The Fiat Marea is comfortable and spacious with a large trunk and a sedan, especially in the station wagon. Additional satisfaction is provided by the air conditioner, which in addition to the driver's airbag and ABS is part of the standard equipment for almost all models manufactured since 1998. While steering and suspension may be the best sides of this vehicle, Marea is not intended to be too harsh. Soft trim, relatively small wheelbase, long wheel arches and a slightly higher center of gravity are intended for comfortable and long cruises.
Many of the Weekend models we often see in front of markets and megamarkets lead us to conclude that the Fiat Marea, in its wagon version, is slowly taking over the role of the favorite small vehicle, which serves equally well as a factory and family vehicle in the VW Passat. This is another fact that speaks in favor of the good value for money and the reliability that this car provides.
MASTER'S OPINION
The Fiat Marea is certainly not a flawless model, but all the repairers we spoke with agree that it certainly did not deserve the reputation of following FIAT's vehicles. The anti-corrosion protection is well done and even after an eight-year warranty, you can rarely see a Fiat Mare whose tin is rust-proof.
Finished electrical installations are a small part of what FIAT has not upgraded, and can sometimes cause headaches for owners.
The powertrains, with proper maintenance, have proven to be reliable and durable. Petrols can contaminate the "nozzles" in the fuel injection system or, in severe cases, cancel fuel pump. This malfunction goes to the soul of fuel quality and can be avoided by proper maintenance. The older generation diesel engines, we have to say, the repairers do not have a very good opinion. On the other hand, JTD aggregates only receive praise. There is one rule that everyone insists on more than any other manufacturer, if you want the long life of your engine the use of Selenia oil (or oils prescribed by the manufacturer) is mandatory.
The most sensitive part of this model and the only one where failures occur more often than average is trap. As we found out, they are rare owners Fiat Marea who have traveled more than 40000 kilometers without some intervention on that part of the vehicle. Oscillatory shoulders, stabilizers, and bar balance, unfortunately, make it difficult to meet our paths. Despite this problem, the overall impression is that the Fiat Marea is a very reliable car with few frequent breakdowns.
Sources:
autobloggoran.wordpress.com
www.b92.net/automobili
---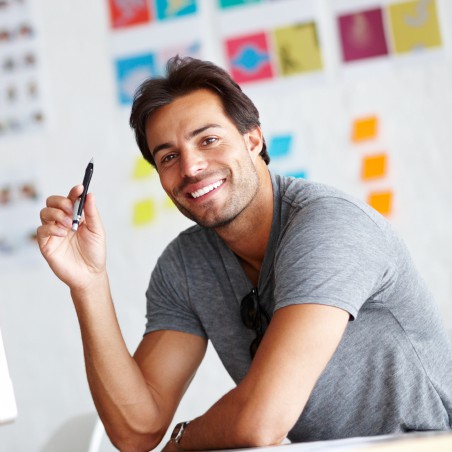 Hi there, I am Mladen and I am an auto enthusiast. I started this blog years ago to help like minded people share information about latest cars, car servicing ideas, used car info, exotic cars, and auto technology. You will find helpful articles and videos on a wide variety of cars - Audi, Mercedes, Toyota, Porsche, Volvo, BMW and much more. Ping us if you have anything cool to share on latest cars or on how to make older cars more efficient, or just want to say hi!