Fiat Grande Punto - Video - Used test - Youtube
FIAT Grande Punto TEST
---
Half Test: Fiat Grande Punto
---
FIAT GRANDE PUNTO 2005 - 2012
Fiat Punto belongs to the category of small cars. In 1993, it was presented to the public by Italian carmaker Fiat Punto as the successor to Fiat Uno. In 1999, the second generation came on the market. The third generation named Fiat Grande Punto (Type 199) was introduced in 2005. Speak sales figures for its popularity at the beginning of 2006, it was the best-selling car in Western Europe.
The third-generation Punto (Fiat Grande Punto) is larger than the previous generation, longer than the second-generation Punto by 23 cm, and its wheelbase is increased by 50 mm. Four years later, it was time to rebuild the model. The car was called Punto Evo on this occasion. The Fiat Grande Punto remained on offer. In 2012, Fiat decided to further refresh the offer of the model, the model was withdrawn from the Fiat Grande Punto, Evo has been restyled. His name was also changed (his name was returned) Punto.
The Fiat Grande Punto is technically a relative Opel Corsa and compared to its predecessor Punto, completely redesigned. Only the engines were taken from the previous model. In 2005, it came with a three-door, a five-door version appeared in the spring of 2006. It soon succeeded and was the best-selling car in Europe in early 2006. The design is signed by Giugiaro.
Although on paper, the Fiat Grande Punto represents the Fiat B-Class representative, it is a worthy alternative to many C-segment cars in terms of equipment, dimensions and features.
That the new FIAT is longer than 4 meters and is not so important, because now a large number of models in this class revolve around this figure (Clio 3, Kia Rio Škoda Fabia, Seat Ibiza), but the point is that the Fiat Grande Punto is extremely nice and fun to drive. The proven City mode on the power steering is equally effective in the new Punt, extremely lightweight and of great benefit when parked. The novelty is that when you switch off the mentioned mode, you get an extremely direct and precise steering wheel that sends enough information to the driver at any time about what's going on under the wheels.
It is interesting that many believe that Fiat is not particularly reliable or durable, but the practice generally denies such prejudices. It is enough to look around and it will be easy to notice how many first-generation Puntos from 1993 are still there, and even Una, models from 1989. After all, Fiat has gained a reputation in the production of small city models that almost all mechanics will say that their mechanics are unbreakable, and simple and convenient to maintain. The Fiat Grande Punto is the latest, adult and most mature performance of Fiat's little ones.
The Fiat Grande Punto has a common body with the Opel Corsa IV. It is available in two body versions: three and five door compacts. Also, there is a Fiat Punto sedan, it is sold as a special model named Fiat Linea.
Fiat Punto Evo
In 2009, the Fiat Punto Evo debuted, or the Fiat Grande Punto after the restailing. External changes are small but clearly visible. Inside is a brand new, beautiful instrument panel. The standard equipment package is also enriched (each Punto Evo has 7 airbags) and the engine range is refreshed.
Abarth Grande Punto
2007 Fiat revives the Abarth brand. Its models are created on the basis of Fiat, but they have their own logo, specific and unique style. The first new Abarth is the Abarth Grande Punto with a 1.4 turbo diesel giving 150 hp at 5500 rpm. A maximum torque of 206 Nm developed at just 2000 rpm, but 230 Nm produced at 3000 rpm. since driver activation of Sport mode.
Security
The Fiat Grande Punto received a maximum of 5 stars in the EuroNCAP passenger safety test, and 3 stars in pedestrian protection. The versions equipped with the strongest engines have ESP (Electronic Stability Program) and ASR (Anti Slip Regulation) built into the standard equipment package, and the same devices are offered as an option for other versions.
---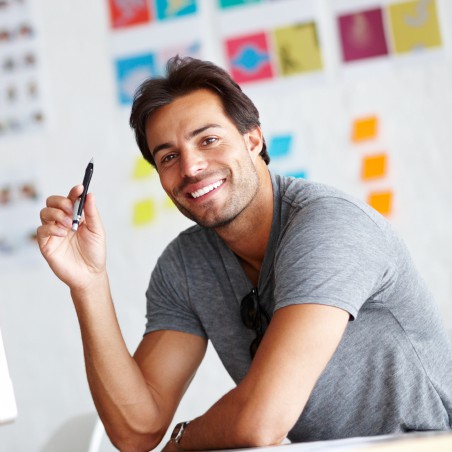 Hi there, I am Mladen and I am an auto enthusiast. I started this blog years ago to help like minded people share information about latest cars, car servicing ideas, used car info, exotic cars, and auto technology. You will find helpful articles and videos on a wide variety of cars - Audi, Mercedes, Toyota, Porsche, Volvo, BMW and much more. Ping us if you have anything cool to share on latest cars or on how to make older cars more efficient, or just want to say hi!