Fiat 500 (since 2007 -) - Used car, experiences, problems
Benefits
Accessories
Great diesel engine
Agility
It lies in the way
Good materials in the interior
Nice look
Comfortable
Luxuriously and imaginatively furnished
Mane
High price
Harder access to the rear seat
Small trunk
For models made by March. 2008 the release of coolant in the expansion vessel occurs
Transmission problems when shifting from or to third gear
When braking at low speeds, the brakes will creak
On uneven roads, the front wheels are noisy
The shape of the front door gasket causes noise
Some colors, mostly black and red, are hypersensitive to external influences
In some cases, headlight condensation occurs - they turn yellow
The odometer on some models starts flashing after only 500km. Sometimes the flickering stops on its own, and sometimes the electronics need to be adjusted again
Incorrect fuel level display for some models
In May 2008, models with diesel engines were recalled because management software had to be reprogrammed
Fiat 500 experience
The Fiat 500 has been manufactured since 2007. It comes in a hatchback variant and a three-door convertible. The Fiat 500 is available in four different trim levels: Naked, Pop, Lounge and Sport.
Customers can also choose from 15 interior trims, 9 different wheel types, 19 stickers and 12 body colors.
Interestingly, there are over 500 different combinations of Fiat 000 personalization that can be made by adding all kinds of accessories, stickers, interior and exterior colors and decorations.
Initially, three types of engines were available, two petrol 68 and 99hp and diesel 74 and 94hp.
Fuel consumption for the petrol engine ranges from 4.8 to 6.3L / 100km, and for diesel from 3.9 to 4.2L / 100km, in combined driving.
In terms of safety, the Fiat 500 has as many as seven airbags in all its models.
There are also electrical supplies such as ABS brakes, electronic stability program (ESP), anti-skid control (ASR), hydraulic brake assist (HBA), "Hill-holder device", a system that prevents the car from going uphill when the engine is not in gear or the brake is not depressed, and remote locking and immobilizer.
Its design is extremely nice, a small bonnet, a rounded roofline and a visually widening end.
The good impression continues when you sit behind the wheel. The large round instrument panel resembles that of its predecessors, and the center console with large switches is a breath of modern times. The quality of the materials bounce back from everything seen with Fiat, and it is worth noting that there is no sign of a bad finish, or any sign of an "Italian slammer".
It is ergonomically and functionally refined to the climax. Some space is lacking, but let's face it, the Fiat 500 has always been a small car, and this is not a major drawback.
Anyone who deviates a little from the average human size will hardly even smell the inside of this car, especially the rear seats which are practically child-friendly.
The boot is small, only 185 liters, but can be increased by folding the rear seats.
Additional accessories Fiat 500 include power steering adjustable in height and depth, electric windows on the front door, height adjustment of the driver's seat, automatic air conditioning, Hands free Blue & Me system with Bluetooth technology, leather-wrapped steering wheel, cruise control, trip computer , glass panoramic roof and a set of chrome accessories. The level of equipment depends on the Fiat model, as we already said at the beginning of the article (Naked, Pop, Lounge and Sport).
Retrieved from: auto-mane.com
---
Fiat 500 - Problems and malfunctions
Sometimes there are electronics errors (radio, built-in PC, dashboard) or error messages that are most commonly caused by oxidized contacts in the engine compartment.
Especially on the first models, there were more frequent problems with Blue & Me, mostly it helped to update new software or reset the system.
Higher mileage is revealed by the worn bearings of the front shock absorbers as well as the excessive wear (oil leakage) of the silencers themselves.
Occasionally there is a leakage of gearbox oil in addition to the semi-axle semerings. Failure to solve the problem may result in damage to the transmission itself due to a lack of oil.
Occasionally there is a leak in the engine when the oil runs down the block, the most common problem being the valve cover gasket.
The car is well protected from corrosion, except for the exhaust pipe, especially for gasoline users, who drive more frequently on shorter routes.
For petrol engines, it is recommended to replace the spark plugs every 30.000 km, otherwise there is an increased risk of ignition coil failures - it works on fewer cylinders. There is a danger of driving shorter distances when the engine is not able to warm up properly. From time to time, engine warm-up and longer engine operation are advised to burn spark plug deposits properly. T-Jet and TwinAir engines are more sensitive and harder to start.
Gasoline engines sometimes have problems with the turbine, engine cooling and sometimes even the clutch.
TwinAir motors may have a fault in the electro-hydraulic intake valve control. It is manifested by increased noise, excessive vibration, uneven operation, twitching or possible transition to emergency mode. The solution is to replace the entire electro-hydraulic block. The mechanism is particularly sensitive to the quality of the oil, which can be too contaminated with untreated fuel residues when often driven with a cold engine. That is why it is important not to extend the oil change intervals and change the oil after 15.000 km / 1 years.
If you drive around the city more often, there is a greater risk of excessively worn clutch, clutch bearing (valid for gasoline and diesel).
Excessively worn injectors appear with a greater number of kilometers, which results in uneven and noisy engine operation, problematic starting or poorer engine performance during acceleration. High pressure pumps leak more often on older 1.3 JTD - Euro 4.
Similarly, with higher mileage, there are problems with worn floating flywheel (not applicable to 1.3 JTD - 55 kW), which are manifested by excessive vibration at idle, twitching when starting the clutch, or higher noise when accelerating from a lower speed. There are also problems with the turbocharger, as well as excessive turbine wear - lower thrust, higher oil consumption, oil leakage into the intake, and so on.
Diesel engines are equipped with a soot particle filter (DPF), which has a service life of about 200-250.000 km, depending on how the vehicle is used. Sometimes the lifespan can be longer, but sometimes shorter, especially if shorter routes are crossed more often when the filter fails to regenerate and regeneration is often interrupted. This leads to faster clogging and thus a shorter life of the DPF filter. Problems are usually reported by the light on the instrument panel and the engine switches to safe mode. Approaching the end (clogging) of the DPF filter we usually have an increased frequency of regeneration along with a slight increase in fuel consumption. More frequent DPF regeneration also means increased oil contamination with unburned diesel fuel - this is especially true for the Euro-1 1.3 JTD DPF option, in the case of Euro 5 engines, the regeneration system is better tuned. It is therefore recommended that the oil be changed after 15.000 km at the latest.
Diesel engines, which use a long oil change interval (20.000 - 30.000 km), have significantly faster mechanical wear (lower compression, higher oil consumption), as well as excessive wear of the turbocharger bearings (also applicable to petrol engines) and timing mechanism, in which there is a risk of failure of the hydraulic tensioner and timing chain (rupture). Long service intervals endanger - also the operation of the hydraulic regulation of the valve, which negatively affects the life of the valves themselves and the cylinder head.
Fiat 500 - Service
According to the manufacturer, the engine oil change interval is set at 20.000 - 30.000 km, but it is recommended to shorten the interval to 15.000 km or one year. This is mainly due to the sensitivity of the engine to oil quality. The engine oil level should be checked periodically.
The timing belt has 1.2, 1.4 Fire and 1.4 T-Jet petrol engines, with a replacement interval of 120.000 km or 5 years. 0,9 TwinAir and 1,3 JTD diesel engines have the so-called. maintenance-free chain.
Regular replacement of spark plugs for gasoline engines after 30.000 km should not be forgotten.
---
---
Fiat 500 prices - used preview
---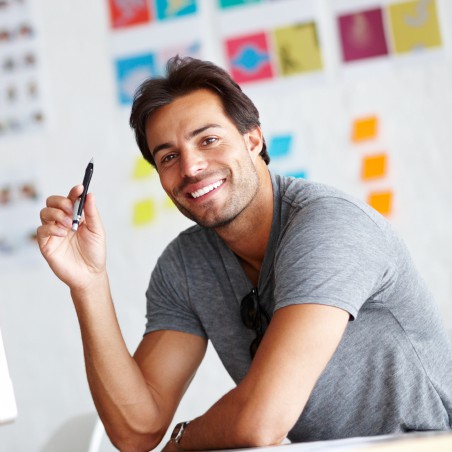 Hi there, I am Mladen and I am an auto enthusiast. I started this blog years ago to help like minded people share information about latest cars, car servicing ideas, used car info, exotic cars, and auto technology. You will find helpful articles and videos on a wide variety of cars - Audi, Mercedes, Toyota, Porsche, Volvo, BMW and much more. Ping us if you have anything cool to share on latest cars or on how to make older cars more efficient, or just want to say hi!