Ferrari, history through 30 questions
Ferrari is a famous Italian sports car manufacturer based in Modena. Its founder is considered to be Enco Ferrari, the man who went into the legend. His creations, dreams and long-term commitment to motoring were just a guide to Ferrari the brand that it is today is created - one of the synonyms for sports cars. The model's long and rich history has attracted many car lovers to love bass Ferrari. Are you part of that global fever too?
1. Which car first made its name Ferrari?Model "125 sport", made in 1947. It was named after the owner of the company Enco Ferari, who built his first car in 1935 - the "Bimotor" with two Alfina eight-cylinder aggregate.2. Where did Enco Ferari begin his career?In firm Alfa Romeo. Until the end of World War II, he was the head of the racing team, performing with his team "Ferrari Skuderia" as the official factory team.3. Do you Ferrari works in all colors?

Yes. It officially offers 26 series colors. It also fulfills individual customer preferences - with the exception of the red-yellow combination.

4. Why there are so many reds Ferrari?

To fund the races, Ferrari was selling racing models to private buyers. And they were all in red because it was the official color of the Italians at the Grand Prix races.

5. Where it originates from Ferrari horse?

Italian fighter pilot Francesco Baracca, who asked for that horse to be painted on his plane because his squadron belonged to a cavalry regiment. After knocking down his plane Ferrari took that symbol from Francesco's mother.

6. Why do you Ferrari the horse propins on a yellow rather than a red background?

Red is the most commonly used color code Ferrari, but the yellow color is Modena, where Enco Ferari was born.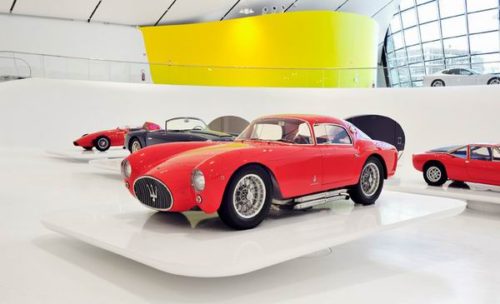 7. Does he own Ferrari workshops outside Italy?
No, it's only made in Maranel and Modena.
8. Why is August 1, 1976 a "black day" for Ferrari?
Ferrari driver Niki Lauda (Andreas Nikolaus - Niki Lauda) was severely injured on the trackNurburgring and for four days he fought for life. He survived with severe sequelae from burns.
9. Who first scored the win for Ferrari?
Franco Cortese. He won on May 25, 1947 in Rome, with the model "125 Sport".
10. Is it Ferrari an independent manufacturer?
No. Fiat it belongs to 85 percent Ferrari, 10 percent is held by Enzo Ferrari's illegitimate son, Piero Lardi Ferrari, and 5 percent belongs to Piero Lardi Ferrari. Mubadala Development company.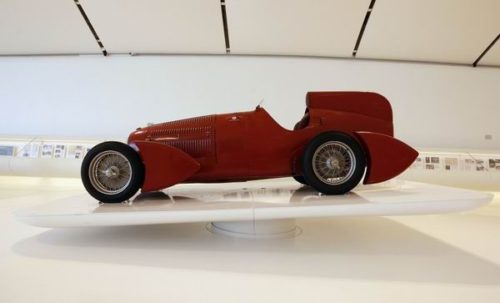 11. What are the most famous "big screen" Ferrari cars?
- Enough Ferrari's models have participated in films, but the most famous are certainly white Ferrari Testarosa and red Ferrari 308 GTS from the popular Miami Vice series.
12. Where is Ferrari most sold?
- About 90 percent of all "Ferraris" are exported. Most of it is in America, and in Europe it is mostly sold in Germany.
13. Who has the largest private collection of Ferrari?
- There are no official data for that. But, the collection of the Sultan of Brunei with gilding is considered to be the most numerous and most spectacular F40 and six models F50.
14. Are there all-wheel drive Ferrari?
- No. Ferrari basically makes rear-wheel drive models.
15. What is the most expensive souvenir at the Ferrari store in Maranel?
- Engine Formula 1 from 1999, costing € 48,000.
16. How many Ferrari's are still ordered in red today?
- A total of 45 percent: 38 percent in the color "roso corsa" and 7 percent in the color "roso skuderia".
17. Why is the first "Ferrari V12" also called "Colombo Ferrari"?
- After the designer's last name, Gioacchino Colombo.
18. What is the meaning of the "berlinet" that is commonly found in Ferrari?
- Berlin is a common limousine designation in the Romance-speaking area. "Berlineta" simply means "little berlina".
19. In which Ferrari, intended for street driving, did the boxer motor first appear?
- More precisely, in none. Model "365 GT / 4BB" was called, admittedly, "berlineta boxer", but it carried V12 engine set at 180 degrees.
20. When did the first Ferrari with an automatic transmission appear?
- Ferrari with automatic transmission first appeared in 1968. It was the "365 GT 2 + 2" model.
Text: Stefan Zivkovic
Retrieved from: wannabemagazine.com
---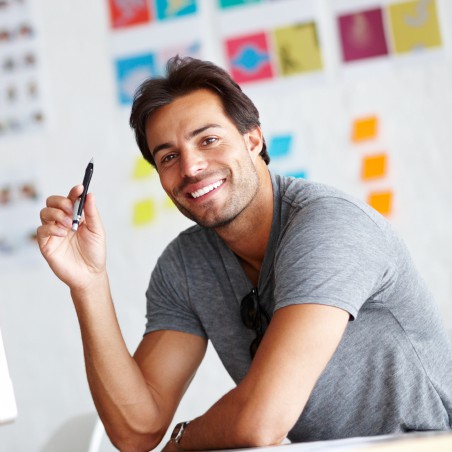 Hi there, I am Mladen and I am an auto enthusiast. I started this blog years ago to help like minded people share information about latest cars, car servicing ideas, used car info, exotic cars, and auto technology. You will find helpful articles and videos on a wide variety of cars - Audi, Mercedes, Toyota, Porsche, Volvo, BMW and much more. Ping us if you have anything cool to share on latest cars or on how to make older cars more efficient, or just want to say hi!