Fiat 1.3 MultiJet / Opel 1.3 CDTI - diesel engine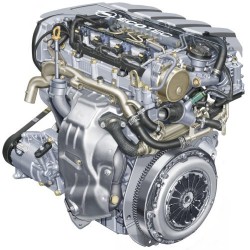 1.3 The multijet turbo engine is the result of experience with the larger and highly successful 1.9 and 2.4 JTD engines. The engine was designed primarily for cars in segments A and B. The four-cylinder engine, based on the second-generation Common Rail system, debuted in 2003. The engine is relatively light in weight and boasts of modern design. The unit can be found in a wide range of models Fiat and GM corporations (mostly Opel). He has also appeared in several Lancia, Alfa Romeo, Suzuki, Indian Tata and Ford models. Buyers can choose between 70, 75, 90 and 105 hp.
1.3 The MultiJet is one of the smallest automotive diesel engines in the world. With a capacity of less than 1.3 liters and four cylinders, with precise control of fuel injection. In each version, the fuel dose is divided into smaller injections (first generation of 5 injections per cycle, 2009 with a modernized variant of 8 injections per cycle). This "softens" engine operation and reduces exhaust emissions. The basic variant of the engine is equipped with a turbine of fixed geometry, the most powerful versions have a turbine with variable geometry. 1.3 Diesels go in an extremely wide range of cars. 1.3 Multijet is installed in cars of many manufacturers, so depending on the brand it goes under the name MultiJet and CDTI, but also JTDM, DDiS, TDCi.
The main advantage of the Multijet 1.3 engine is its low fuel consumption of around 4.5-6.5 liters, depending on model and driving style. You can also enjoy decent dynamics (mostly in urban conditions), though it is clear that a small diesel is not a demon speed and comes pretty close to near maximum speed. In 2009, in order to comply with the Euro 5 standard, the engine underwent modifications as a result, a new generation of Multijet 2 engines with 75, 85, 90 or 95 hp variants. The most powerful variant is fitted with a soot particle filter and variable geometry turbine.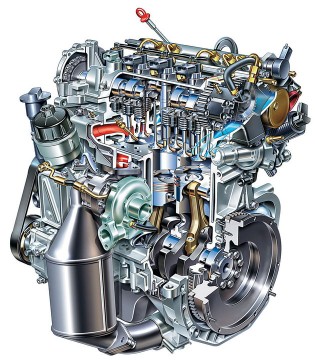 Due to the rather complicated structure and typical mode of operation (these engines are often used, brutally treated in official cars and small delivery vehicles), the reliability is highly rated. This can be expensive.
Fiat mainly uses the classic flywheel and Opel uses the flywheel.
Be careful when going over bumps and curbs, the crankcase is very low in most models, so it can be easily damaged, and thus lead to oil leaks, lubrication problems and engine damage.
As with other diesels, the EGR valve may cause the problem.
It turns out that the engine is quite sensitive to moisture - many users complain that there is a loss of electricity in rainy weather.
The turbine is sensitive to operating conditions, the failure causes a lack of lubrication, otherwise the turbine is durable.
Problems with the drive chain spanner, it is sensitive to the reduced level of engine oil - lack of oil can cause unwanted operation of the chain tensioner, the chain can overheat. For that reason, it is not worth saving, buying low-quality oil or extending the oil change interval. In the event of a chain dent, repair can be costly.
Leakage of coolant from thermostat. A small but unnoticed malfunction can cause the coolant to leak to overheat the engine. You need to check the fluid level in the expansive coolant bottle.
The injection system has good durability and should not cause problems. You should check the condition of the drive chain that does not like to give you sharp throttle and can last, and in extreme cases, the chain may burst.
If you are opting for a car with a 1.3 Multijet engine equipped with DPF filter, we can usually expect a pretty quiet life, provided you occasionally drive your car along the highway.
Fiat 1.3 MultiJet / Opel 1.3 CDTI engine
Version
1.3 – 70
1.3 – 75
1.3 – 85
1.3 – 90
1.3 – 95
Injection
common
rail
common
rail
common
rail
common
rail
common
rail
Engine displacement
1248 cm3
1248 cm3
1248 cm3
1248 cm3
1368 cm3
Number
cylinders /
of the valve
R4 / 16
R4 / 16
R4 / 16
R4 / 16
R4 / 16
Engine power
Hp / rev. in min.
70 / 4000
75 / 4000
85 / 3500-4000
90 / 4000
95 / 4000
Max. craft
torque / rev.
in min.
125-180 Nm /
1500-1700
145-190 Nm /
1500-2000
200 Nm /
1750
200 Nm /
1750
180-210 Nm /
1500-1750
Models with 1.3 MultiJet / CDTI engine
Fiat Panda II: 09.2003
Fiat Panda III: From 02.2012
Fiat 500: from 10.2007
Fiat Punto II: 06.2003-01.2008
Fiat Grande Punto / Punto: from 10.2005
Fiat Idea: 10.2005-07.2012-XNUMX
Fiat Linea: from 06.2007
Fiat Doblo: since 05.2004
Lancia Ypsilon I / II: since 09.2006
Lancia Musa: 10.2004/06.2007/XNUMX/XNUMX
Opel Agila A / B: from 08.2003
Opel Corsa C / D: since 06.2003
Opel Astra H / J: from 08.2005
Opel Meriva A / B: from 09.2003
Opel Tigra TwinTop: 06.2004-04.2009-XNUMX
Ford Ka: Since 10.2008
Suzuki Wagon R +: 09.2003-03.2006
Suzuki Ignis II: 09.2003-12.2007
Suzuki Splash: since 01.2008
Suzuki Swift III / IV: since 08.2005
CONCLUSION
If proper maintenance instructions are not neglected, 1.3 Multijet does not cause serious problems.
If you can find a regularly serviced car with a 1.3 Multijet engine, you can easily decide to buy - a small diesel, which has proven to be quite a durable engine.
---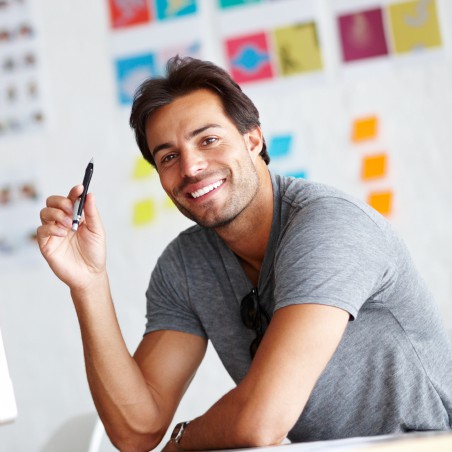 Hi there, I am Mladen and I am an auto enthusiast. I started this blog years ago to help like minded people share information about latest cars, car servicing ideas, used car info, exotic cars, and auto technology. You will find helpful articles and videos on a wide variety of cars - Audi, Mercedes, Toyota, Porsche, Volvo, BMW and much more. Ping us if you have anything cool to share on latest cars or on how to make older cars more efficient, or just want to say hi!