Dashboard service, what are common dashboard failures?
Failure of the instrument panel outside the warranty period is a nightmare for many car owners. Flashing or complete failure of instruments in front of the driver is a sign that they will need to spend a certain amount of money, and with more reputable brands and twice as much. Nothing can be improvised here, nor done according to the 'do it yourself' system. Major floods last year flooded numerous vehicles, and numerous instrument failures should be added to the damage.
However, car owners are more concerned about failures under normal circumstances, which often start with flashing lights and signal lights, popping their hands, and canceling the LCD. The trouble is, most repairers, authorized and others, do not want to get involved in the dashboard operation, even in the case of one or more LEDs, which are not difficult to replace. Most often, they recommend replacing a complete dashboard, which involves programming or initializing all pointers and instruments, and aligning the key code with the dashboard and activating anti-theft protection.
And for models 7-8 and older, this can be a quarter, sometimes more than a third of the car's value, so replacing a defective instrument panel with a new one is often not profitable. Repair is recommended and the installation of a used instrument panel is an alternative. It is necessary to adjust the software, primarily inserting the chassis number, mileage and electronic engine lock code.
Most repairers do not get involved in repair, because replacing them is much easier and more cost effective. The cause may be a processor, an electric motor, a power supply, an LCD screen, or capacitors. A well-repaired and customized instrument panel is as precise and reliable as a new one.
Newer generation cars are subject to special checks beyond the warranty period as they are susceptible to manipulation of the instrument panel with integrated anti-theft controls. Problems may indicate that the car was stolen.
A well-repaired instrument panel is as functional and reliable as a new one. When defective parts are replaced and software is adjusted, everything is tip-top. The problem is mostly with the processor, which is sensitive to humidity and high temperatures. It is bad if the instrument panel is exposed to the sun for hours, which cannot be avoided completely in summer.
The processor receives information from electronic control module (ECU), which collects data on the most important driving parameters from the sensors, processes them and enables the instruments, indicators, screens and signal lights to function properly through the 'driver'. High temperatures also have a negative effect on capacitors, because they dry out, their capacity drops and then they fail. In older models, electric motors also break down (burn out), most often due to an increase in bearing resistance. There may also be a problem with a power failure, low voltage (5V), for instrument operation and high voltage, which activates the instrument panel. The faulty LED is not repaired, but simply replaced.
The repair is followed by calibration, as repairing or replacing the instrument panel will give many people an opportunity to conceal the actual mileage of the car, but those who work correctly will ask the repairer to set the number of miles traveled before the failure. The chassis number must also be programmed. If only the processor is changed, this is generally not required. After breaking it and removing it with an electronic diagnostic device, the software from the old one is loaded and programmed into the new processor. After that, it must be precisely positioned and soldered.
Surgical precision is required when removing the old, mounting and soldering the new processor onto the electronic panel. The stock of used signboards procured from scrap cars is a good base for repairs, as the correct parts are many times cheaper than new ones. The programmer is used to adjust key codes, mileage, chassis number and zero position of the electric motor of the cursor, precisely for each type of car. As a rule, the electronic key code remains after the processor has been changed, but if the electronics does not recognize it, the key should be initialized.
5 frequent instrument panel failures
'DEAD' TABLE
A case where nothing works, no lighting, no hands, no screen, no ignition switch
SHUT ON AND OFF
Flashing and pulsing everything on the board, simultaneously or individually, more often with a cold engine
The pointer does not work
Most often it is a single failure of the hands, temperature, fuel and rotary meter
Lighting does not work
It can cancel partially or completely, and often some of the signal lights will overheat
LCD SCREEN
Does not work or works partially, rarely can the condition be repaired
Retrieved from: www.autostart.co.rs
---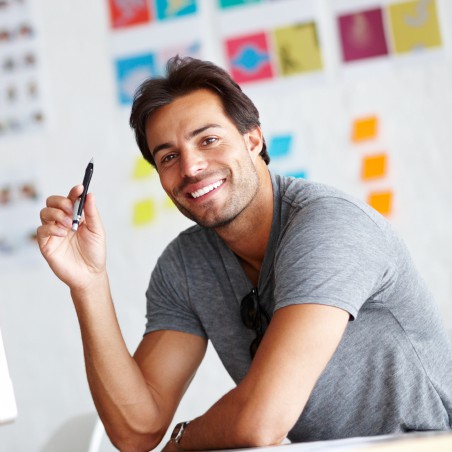 Hi there, I am Mladen and I am an auto enthusiast. I started this blog years ago to help like minded people share information about latest cars, car servicing ideas, used car info, exotic cars, and auto technology. You will find helpful articles and videos on a wide variety of cars - Audi, Mercedes, Toyota, Porsche, Volvo, BMW and much more. Ping us if you have anything cool to share on latest cars or on how to make older cars more efficient, or just want to say hi!