Dacia Sandero 2008 - 2012 - Used, experience, engines
After the success of Logan, Dacia entered the market in 2008 with a new model - Dacia Sandero. A small city car boasts a roomy enough space, a large enough luggage space, and especially attractive with its price, which is much lower than comparable models of more well-known brands.
Customers don't expect too much from Dacia Sandero, which is why they forgive the finish and other savings. He appreciates his attractive appearance, decent equipment and the fact that the vehicle was raised, especially the Stepway version, which supplemented the offer.
Gasoline engines are cheap to service and do not cause major operational problems, unfortunately they make noise and have no power. Diesels impress with their flexibility and low fuel consumption, but are more expensive to maintain.
Year of production: 2008 - 2012
Previous: / Next: Sandero II
Class: City car
Competition: Hyundai accent, Hyundai getz, Renault Clio, Peugeot 207
Models: Hatchback
Euro NCAP: ★★★ (2008)
★★★★ (2012)
Benefits
+ more modern exterior
+ lots of equipment for the price
+ 3 year warranty
+ simplicity in all areas
+ spacious interior
+ luggage volume
Weaknesses
- sound isolation
- final treatment
- petrol engines
- interior
Dacia Sandero experience - engines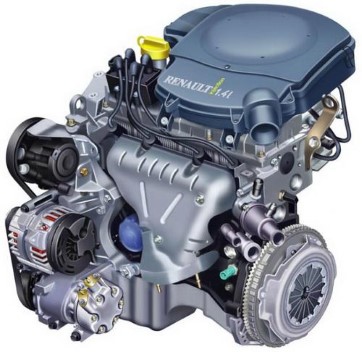 Only four-cylinder petrol units and one diesel are provided for the Dacia Sandero. A 1.5 dCi diesel with 68, 75, 86 or 90 hp uses turbochargers. Problem with diesel with delicate construction. Models from the initial production period suffer from problems with the coulter bearings and problems with accessories. Gasoline engines are much safer. Renault offered engines known from the Clio II: 1,2 75 hp, 1,4 75 hp and 1,6 with 86-105 hp. All engines are combined only with five-speed manual transmissions. Deciding on durable gasoline. Even the smallest engine in city traffic consumes about 8-9 liters per hundred. LPG installation seems to be the perfect solution, which significantly reduces costs. Gasoline engines do not have major drawbacks. According to experts, regular oil changes, filters and a toothed belt are enough.
Sandero 1.4 MPI
The basic 1.4 MPI petrol engine delivers 55 kW at 5500 rpm and 112 Nm at 3000 rpm. The engine provides enough dynamics for quiet running at half load. At low and medium speeds, the noise is at an acceptable level, and over 3000 rpm the engine noise is increased. In normal driving, the consumption is about 6 liters. It obviously develops with faster (highway) driving, where it consumes 8 liters.
Significantly more dynamics and power will be provided by the more powerful 1.6 MPI that delivers 64 kW and 128 Nm of torque at the same speeds as the weaker 1.4 MPI. In noise, the engine is very similar to the weaker version, with low and medium noise speeds at an acceptable level, but in the second half of the speed spectrum, less pleasant engine sound is heard inside. Consumption is about 6,5-7 liters in normal driving, but increases to 9-10 liters of gas in the city or on the highway. For both engines, one feature is interesting. At higher speeds, vibrations are transmitted to the accelerator pedal which can be uncomfortable for some drivers.
During production, the 1.4 MPI gradually replaced the more modern four-cylinder 1.2 16V 55 kW at 5500 rpm. and a torque of 107 Nm at 4250 rpm. It satisfies acceptable consumption. That's about 6 liters in normal driving.
Sandero 1.4 MPI LPG
The Dacia Sandero is also sold with an LPG engine. 1.4 MPI LPG reaches 53 kW, torque remains the same (112 Nm). The liquefied petroleum gas tank - 34 liters of LPG is hidden under the floor, so Dacia Sandero logically lost the spare tire, which it replaced with a repair kit. The petrol and gas propeller switches are located in the central tunnel between the seats. The start is on gasoline, the transition from gas to gasoline takes place within a few seconds. The difference in dynamics between petrol and LPG drives is more pronounced in the case of higher capacity / load or acceleration at higher speeds, where the engine needs to be redirected more. Consumption is about 8 liters per 100 km for LPG.
Sandero 1.5 DCi
Dacia has not forgotten about diesel fans either. The two engine versions are 1.5 dCi (K9K series) of 50 kW (160 Nm) and 63 kW (200 Nm), later 55 kW (180 Nm) and 66 kW (200 Nm). The engine has a cast iron block, an eight-valve OHC aluminum head and a comon-rail injection. Both engine versions feature a relatively linear torque characteristic without a separate turbocharger. The downside is sophisticated and soundproofing. Compared to Renault's sister Renault vehicles (Clio, Modus, etc.), more vibration is transmitted to the interior and more noise due to lower sound insulation.
From a driving dynamics standpoint, ordinary drivers will also be pleased with the lower diesel version, but at least 1800 rpm for faster acceleration. The stronger version is even more sophisticated and provides good dynamics for a full and loaded vehicle. Engine power is consumption. On average, it is no problem to keep an average of about 4,5 liters.
Dacia Sandero problems and failures
The most common shortcomings or mistakes of Dacia Sandero occur in the first year of production, and are resolved over time. Sometimes only small irregularities occur as a result of poor paint quality on some parts of the car, squeaking of the seat, occasionally not sealing the sealed tires and some plastic housings, problems with the gear lever, the problem with the fan and interior heating. Sometimes the servo fails - when the steering wheel turns, the wheels generate noise and you need to check the functionality with a climate that may not cool and the system often leaks. Corrosion protection is much better than LOGAN, but from time to time rust appears in certain places.
Gasoline engines are characterized by reliability and failures occur rarely, mainly with high mileage or as a result of neglect of maintenance. Occasional problem with engine malfunction (shutdown), often the problem is resolved by disassembly and cleaning, and sometimes requires replacement of the throttle. Occasionally, a lambda probe error, crankshaft position sensor (engine light illumination, trouble-free start) malfunction or failure to breathe between the exhaust and the catalytic converter may occur.
In the event of regular candle replacement, a bobbin malfunction will occasionally occur, which means that the engine runs at fewer cylinders and underperforms. Very rarely, the problem is real and fuel pump. For older 8-valve engines, higher mileage can cause engine oil to leak around the oil sump or where the engine is connected to the transmission. The problem was solved by replacing the crankcase gasket or by replacing the crankshaft seal. With newer versions of 16V, the oil leaks usually around the semen. In the case of gasoline engines with 8-valves (1.4ii 1.6i), check the valve clearance at regular intervals, in case of neglect, the noise gradually increases and the engine power decreases.
Models with the 1,4 engine had problems with fast clutch wear, which needed to be replaced.
With the 1,4 MPI 75 LPG, there were several issues with the gas meters as well as the ignition coils.
In the case of higher-mileage diesel engines, pay attention to engine performance, increased noise or problematic cold starts, the fault may be the injector malfunction or the injection pump. Older engine versions (Euro 4- 50 and 63 kW) are more sensitive to diesel quality, the new Euro 5 55 and 65 kW have a significantly more durable injection system, less sensitive to variable diesel quality. Especially in the elderly 1,5 dCi (Euro4), it is recommended to regularly add nozzle cleaning additives (at least every 3-5 full tanks) to the tank.
In the case of a stronger diesel engine, there may be problems with the control unit wiring or fault. With higher mileage, the risk of spent turbochargers increases, which is reflected in increased oil consumption, oil entering the intake line, sometimes weaker traction and higher noise. There is also a very optimistic oil change interval, which is recommended to be reduced to a maximum of 15.000 km / year. A worn turbocharger releases engine oil into the intake manifold, causing it to overload EGR valve with increased oil consumption. EGR valve gets dirty over time - stays open permanently, causes difficulties, and sometimes prevents the engine from starting. Sometimes the code EGR valve will help clean up but rarely needs replacing.
Higher mileage can lead to excessive wear of the flywheel, resulting in more vibration or excessive noise at low rpm.
Similarly, when traveling over 150.000 to 200.000 km, excessive crankshaft bearings may occur, occasionally causing engine failure. In early 2010, these crankshaft bearings were improved and engine life improved. In order to eliminate this problem, it is recommended that the crankshaft bearings be replaced with the drive belt in the first years (Euro 4-50 and 63 kW), together with the drive belt.
For vehicles equipped with FAP / DPF filter, it is not recommended to drive frequently on short distances. When driving on short distances or in the city, the FAP filter cannot be regenerated and the engine can go into safety mode, limiting the engine power until the fault is rectified. Driving shorter distances (urban driving) without sufficient regeneration generally shortens the life of the filter and leads to premature congestion of the filter.
Service
All engines are driven by a toothed belt. The belt and spanner replacement interval is suitable for older 8i-valve 1,4i and 1,6i petrol engines at 60.000 km / 5 years after upgrading to Euro 5 to 90.000 km. For 1,2 16V, the range is set at 120,000 kilometers or 5 years. For diesel engines, the replacement interval is set at 160.000 km / 8 years. With 1,4 and 1,6 petrol engines and every 30 km, check the valves and, if necessary, recalculate the valves.
In the models manufactured from November 2009 to March 2010, there were delicate scents in the interior that caused the oil additive. After 2000 km, the scents evaporated.
Some drivers warn that the sponge in the seats is too fast to collapse.
Unwanted noise or "creaking" tends to appear on the dashboard as well as on the back shelf.
"Continental" tires (eco model 3) proved to be unreliable because the tires were worn out prematurely or cracks appeared on them.
---
Engines - Sandero
| Name | Code | Volume cm³ | Power | Acceleration 0–100 km / h | Max. speed | |
| --- | --- | --- | --- | --- | --- | --- |
| 1.0 16v | D4D Hi-Flex | 999 | 77 HP (57 kW) | 14.1 s | 161 km / h | (gas / ethanol) |
| 1.2 16v | D4F 732 | 1,149 | 75 HP (56 kW) | 13.6 s | 161 km / h | 5.9 l / 100 km |
| 1.4 8v | K7J 710 | 1,390 | 75 HP (56 kW) | 13.0 s | 161 km / h | 6.9 l / 100 km |
| 1.4 8v | K7J LPG | 1,390 | 72 HP (54 kW) | 13.0 s | 161 km / h | 9.2 l / 100 km (LPG) |
| 1.6 8v | K7M 800 | 1,598 | 85 HP (63 kW) | 12.9 s | 169 km / h | 6.7 l / 100 km |
| 1.6 8v | K7M Hi-Torque | 1,598 | 95 HP (71 kW) | 11.7 s | 174 km / h | (gas / ethanol) |
| 1.6 16v | K4M 696 | 1,598 | 105 HP (78 kW) | 11.3 s | 181 km / h | 6.8 l / 100 km |
| 1.6 16v | K4M Hi-Flex | 1,598 | 112 HP (82 kW) | 10.8 s | 195 km / h | 9.3 l / 100 km (ethanol) |
| 1.5 dCi | K9K 892 | 1,461 | 75 HP (56 kW) | 15.0 s | 157 km / h | 4.5 l / 100 km |
| 1.5 dCi | K9K892 | 1,461 | 90 HP (67 kW) | 13.0 s | 167 km / h | 4.6 l / 100 km |
Source: https: wikipedia.org
---
---
Dacia Sandero used car prices - used cars overview
---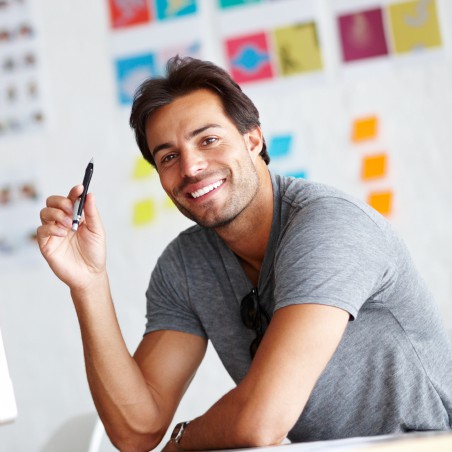 Hi there, I am Mladen and I am an auto enthusiast. I started this blog years ago to help like minded people share information about latest cars, car servicing ideas, used car info, exotic cars, and auto technology. You will find helpful articles and videos on a wide variety of cars - Audi, Mercedes, Toyota, Porsche, Volvo, BMW and much more. Ping us if you have anything cool to share on latest cars or on how to make older cars more efficient, or just want to say hi!