Citreon C4 2nd generation 2010 - 2017 - Used car
The second-generation Citreon C4 hatchback has been given excellent design, comfortable interiors, decent engine choices, and suspension perfectly suited to any type of road, thanks to the designer's excellent work.
Year of production: 2010 - 2017
Restailing: 2014.
Class: Lower middle class
Competitors: Peugeot 308, Renault Megan, Volkswagen Golf, Fiat Bravo, Toyota Auris, Opel Astra
Models: 5-door hatchback
Euro NCAP: ★★★★★ (2010)
Advantages - Citreon C4:
+ Spacious trunk
+ Comfort
+ Equipment
+ Quality compared to the previous model
+ Economical diesel engines
+ Comfort
Disadvantages - Citreon C4:
- Soft trap
- Robotic gearbox
- Rear visibility
Recommendation:
Gasoline engine:
1.6 16V
Diesel engine:
1.6 HDI
Citroen C4 2.generation in the hatchback body are quite typical and do not stand out: body length is 4329 mm, width is 1789 mm (2050 mm with mirrors), height is 1489 mm, and wheelbase 2608 mm. The curb weight, depending on the equipment installed, varies between 1205 and 1290 kg.
ENGINE - Citreon C4
The four-cylinder petrol engine equipped with Multipoint injection and 16 valves, working volume 1.6 liters (1587 cm³) is able to develop 116 horsepower at 6050 rpm. Max. engine torque is 150 Nm at 4000 rpm. With a 5-speed manual transmission, it allows a top speed of no more than 190 km / h. The acceleration dynamics are quite decent: from 0 to 100 km / h the car accelerates in 10,9 seconds. Fuel consumption in city traffic - 9.4 liters on the highway - 5,8 liters, and in mixed mode - 7.1 liters.
Another petrol engine made on the same base with four cylinders 1,6 liters (1598 cm³), but supplemented by a system of variable valve timing "Variable Valve lift and Timing injection", allows you to increase power to 120 hp, developed at 6000 rpm. Thanks to improvements, the maximum torque has been moved to 160 Nm at 4250 rpm. The speed characteristics of the Citroen C4 hatchback with these engines are not impressive - top speed of 181 km / h, and acceleration from 0 to 100 km / h in 12,8 seconds. Fuel consumption is 9.9 / 5.6 / 7.1 liters (city / highway / mixed).
The most interesting is the turbo version of the 1,6-liter gasoline engine. In this case, the maximum power is 150 hp at 6000 rpm, and the maximum torque is 240 Nm already at 1400 rpm. It works in tandem with a 6-speed automatic transmission. As a result - "acceleration to one hundred" in 9,3 seconds and a top speed of 200 km / h. At the same time, gasoline consumption increased slightly - 11,3 / 6,0 / 7,9 (city / highway / mixed) liters per 100 km.
Turbo diesel for Citroen The C4 comes with direct high-pressure fuel injection and a Stop & Start system. The engine displacement is also equal to 1,6 liters (1560 cm³a capacity corresponds to 112 hp at 3600 rpm. Maximum torque of the turbo diesel is 270 Nm at 1750 rpm, which in combination with a 6-speed "robotic" gearbox allows a maximum speed of 190 km Acceleration from 0 to 100 km / h takes about 11,2 seconds, diesel consumption in the city is only 4,9 liters, on the open road consumption is exactly a liter less, in mixed mode is enough 4.4 liters .
In diesel, the customer has the choice of a 1.6-liter four-cylinder that gives it 99 and 120 hp and a 2.0-liter four-cylinder of 150 hp, which is the highlight of all C4 engines.
After the 2014 restailing. The Citroen C4 is available with two three-cylinder petrol engines and three four-cylinder diesel engines. Power range ranges from 99 to 150 hp. The 110- and 130-hp, three-cylinder turbo petrol engines were added after the 2014 restyling and replaced the old, four-cylinder, high-cost engines.
Overview of errors, breakdowns and recalls
THP and THP petrol engines may have problems with the VVT ​​variable valve solenoid valve, which, in addition to starting the engine failure lamp, also causes engine choke, with slower acceleration.
Gasoline engines also have problems with the ignition coils, which is reflected in the so-called. the engine runs on fewer cylinders - uneven operation, difficult movement and so on. Preventive prevention of problems with ignition coils is an earlier replacement of the spark plug. It is recommended to replace the spark plugs no later than 50.000 km, vehicles with more frequent trips on shorter distances after 30.000 km.
Occasionally, flashing lights on petrol engines also report a lambda sensor error - a higher risk if the vehicle is used on shorter distances.
Vehicles manufactured in 2010, there are problems with the BPGA unit. It causes error messages on the instrument panel, but can also prevent the electric parking brake from starting or preventing vehicles that have it. Which can make it impossible to drive a car. Replacement solves the problem.
In the case of petrol engines, there may be an unexplained loss of coolant. In any case, check the engine for coolant leaks, and inspect the water pump.
Code 2.0 HDI diesel engine, injector problems. Cleaning can alleviate the problems, but sooner or later it is necessary to change the injectors.
Common problems with multimedia interface function with GPS unit. The problem is depicted as a black screen and an inability to manage. If reprogramming is inefficient, replacement of the device is necessary.
It's as if there are crickets under the door panel and under the control panel.
Some owners report noise from the rear shock absorbers
Wheel balancing was required on some models due to the vibration in the drive wheels.
In the case of vehicles manufactured by the end of 2011, damage and peeling of the paint appear on the bonnet. The problem is due to the poor preparation of the base of the hood, which is aluminum in this car.
Fifth door. On the first models, the tailgate was difficult to close, they had to be hit hard. Then it is necessary to adjust the lock, but even after that, the door must be closed more tightly.
Recalls - Citroen C4
25.03.2011 Cancellation due to transmission error.
08.12.2011 Recall caused by a problem with the pedal holder. Models manufactured since 10.01.2011. to 10.03.2011.
30.01.2012. A recall caused by a brake system failure.
08.03.2012. Cancellation due to seat assembly error.
23.04.2012 Cancellation due to motor wiring faults. Models manufactured since 13.10.2011. to 15.11.2011.
05.01.2012. Revocation due to a fault in the suspension assembly. Models manufactured since 02.06.2012. do 08.02.2012.
07.11.2012. Steering fault recall.
02.06.2013/XNUMX/XNUMX Revocation caused by an error when mounting the brake calipers.
26.02.2014/01.07.2014/15.07.2014 Cancellation due to possible fuel leakage. Models manufactured on XNUMX. to XNUMX/XNUMX/XNUMX.
---
Used Citroen C4 prices - review
---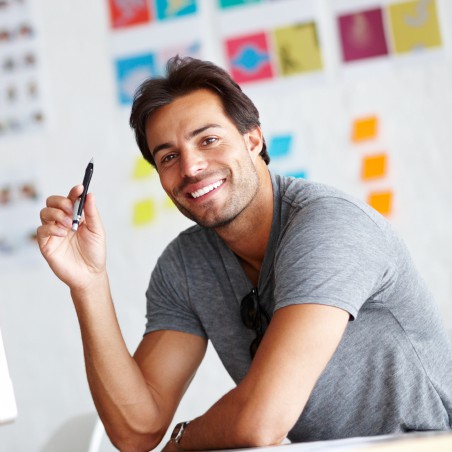 Hi there, I am Mladen and I am an auto enthusiast. I started this blog years ago to help like minded people share information about latest cars, car servicing ideas, used car info, exotic cars, and auto technology. You will find helpful articles and videos on a wide variety of cars - Audi, Mercedes, Toyota, Porsche, Volvo, BMW and much more. Ping us if you have anything cool to share on latest cars or on how to make older cars more efficient, or just want to say hi!