Karl Abarth was born in 1908 in Vienna (later changes his name to Carlo). From an early age he showed great interest in motoring and mechanics and soon became an engineer at the Motor Thun factory in Austria. Although known for cars, Abarth started his career as a motorcyclist and soon became the European champion. During the race that took place in Rijeka, in 1934 (then within the Kingdom of Yugoslavia), Carlo Abarth was very seriously injured and spent a year in hospital. Recovered, he decides to stop racing and dedicate himself to the development of engines and their improvement, but in his new homeland, Italy. Namely, the basic direction of development was the improvement of exhaust and intake systems, and Carlo saw that engine power could be seriously increased, provided that the unit's "breathing" was improved. His work in this field attracted the attention of many big names at the time and he soon became close friends with the famous Ferdinand Porsche, to whom he would later do a great service, connecting his son Ferry and the people behind the Cisitalia project.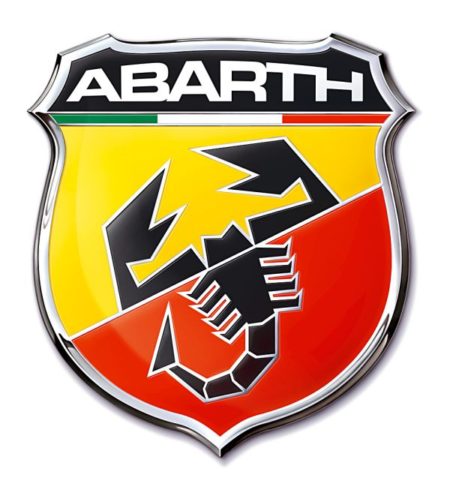 All Abarth's plans were interrupted by the war and after its completion, Carlo found himself in Turin, 1947, where he built a small factory of exhaust systems and engine components. The recognizable logo of the black scorpion company was an allusion to his zodiac sign. Like all other small factories, Abarth made accessories for Fiat cars, but with one big difference. Its exhaust systems as well as modified engine heads gave the best results. Soon, he gains the trust of serious firms such as Ferrari and Lancia and designs special exhausts for them. In the early 50's, Abarth settled down and started presenting his own creations on the base Fiat models (usually 1100, 1400) which were serious sports cars after all. Namely, the chassis was as standard as the engine, but after the exhausting Abarth tuning it had 10 - 20 hp more (at that time a large number) and the body was delivered by some of the many Italian body houses (Pinifarina, Zagato, Ghina, Touring Superleger…). Of course, these were expensive and little-sold cars, but they were very serious machines based on serial models. The year 1955 represents a turning point for Abarth but also for Fiat, because then the famous Fiat 600 (fica) sees the light of day and Carlo immediately processes it and launches it under the name Abarth 750 Berlin S. The volume has been increased to 750 cc and power to 40 hp and the car had higher speed and acceleration. Although, modest, this was just the beginning and was soon followed by a stronger version of the 850 TC with 55 hp and the extreme 1000 TCR which was actually a race car for the street. That variant had a 1000 cc engine and 120 hp in the racing team, and it went over 200 km / h on the track. The only question is can you imagine Fica going 200 km / h !?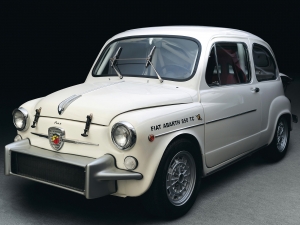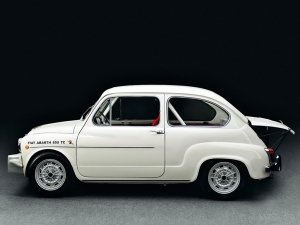 Exactly 60 of these, Abarthi are beginning to be popular with us. Although only a handful of genuine and original Italian specimens were indeed with us, the name itself symbolized the "refined" features and auto sport in the former Yugoslavia. The reason for this great popularity is clear given that Abarth was just a slightly stronger version of our national vehicle that is still in the heart of many, and besides, for a long time only this car has been driven in all kinds of motor sports. In any case, at the time of its greatest popularity, during the 1000s and part of the XNUMXs, the real Abarths were driven only by the biggest aces because the car was quite expensive especially for our conditions at that time (the strongest version of the XNUMX TCR was the new one costing the same as the Ferrari Dino). Other competitors, on the other hand, were preparing their cars to Abarth specifications, making a "clone" of vehicles.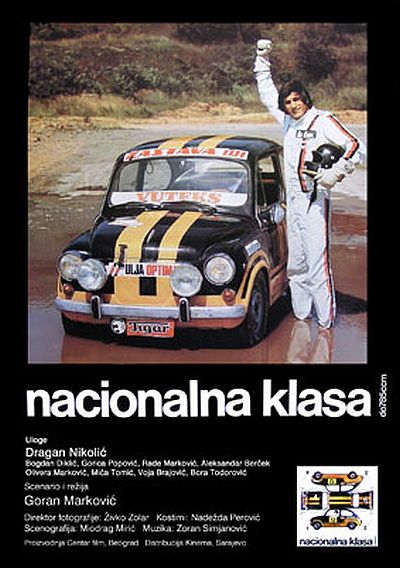 However, while the Abarth was arguably the most popular and best-selling product, Abarth also tuned in many other Fiat models, racing and creating a concept vehicle for the Fiat Group. Therefore, it can be said that the 60 years were the most glorious period of this company, which was then an asset and recognized in all fields.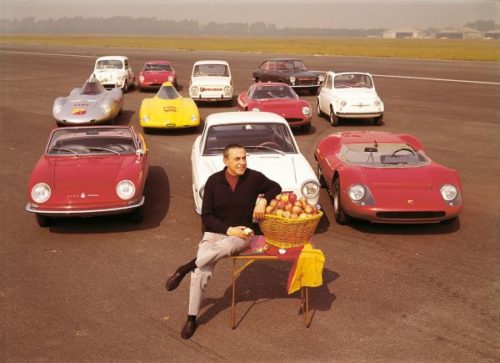 However, in 1971, Fiat bought Abarth and transformed it into its racing department, shutting down production of aftermarket parts, production of its own creations and prototypes. The success series continued with the 124 Abarth and 131 Abarth models, but after the death of Carl Abarth in 1979, Fiat slowly lost interest and used it less and less so that it would disappear completely during the 90s. Only today, 106 years after the birth of Carl Abarch, Fiat reuses this famous mark on cars worthy of this famous name Grande Punto Abarth and Fiat 500 Abarht, which continue to attract all lovers of small but lively cars of hot Latin blood…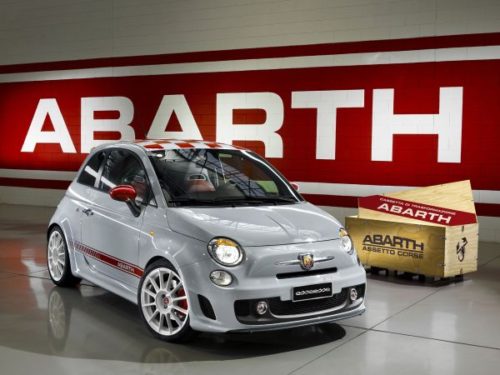 Text: V.Herbez
Photo: autowp.ru
Retrieved from: autocaffe.net
---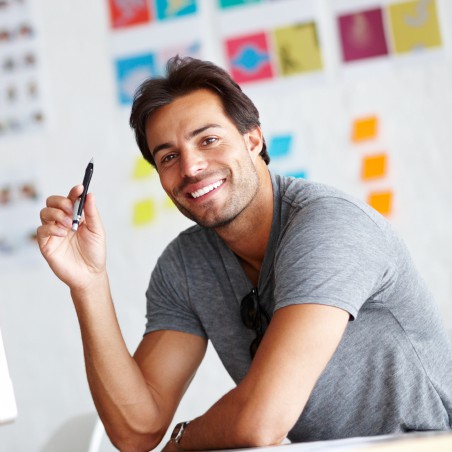 Hi there, I am Mladen and I am an auto enthusiast. I started this blog years ago to help like minded people share information about latest cars, car servicing ideas, used car info, exotic cars, and auto technology. You will find helpful articles and videos on a wide variety of cars - Audi, Mercedes, Toyota, Porsche, Volvo, BMW and much more. Ping us if you have anything cool to share on latest cars or on how to make older cars more efficient, or just want to say hi!