Bugatti Royale Kellner Coupe - Model history
Bugatti Royale, also known as Type 41, is (and literally) a unique car, listed high on the list of the most valuable cars ever auctioned.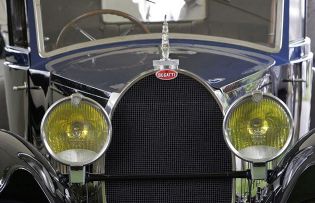 Most records for the most expensive vehicles sold at auctions have been achieved in recent years. There are several reasons for this, but classic cars today are simply worth more than ever. However, in 1987, one customer paid such a high sum for the 1931 Royals that the record was only recently broken.
Arrogant La Royale
Just the name and year of creation of the Royale model says a lot about its creation. It was a car designed exclusively for royal families, just as they were disappearing from the map across Europe. In the end, no Royale was sold to the royal families, which was due to the fact that it was twice as expensive as Rolls-Royce at the time, and because it was too arrogant and pompous for the tastes of the time.
Although the unofficial story is that there were 7 to 8 of them, it is safe to know that there were 6 pieces of Royale models produced between 1926 and 1933. Spanish King Alfonso ordered one copy but was ousted in 1928 before managed to take over the car. Bugatti failed to deliver the first car to the customer until 1932 when the first specimen was shipped to Armand Esders, the French creator.
Initially, a 25-piece series was planned, and how much Ettore Bugatti initially had strong principles is to say that he declined the Royals order from Albanian King Zog, and the desperate table manners were cited as the reason! Because of this level of snobbery, it's no wonder the real reason behind the creation of Bugatti Royal was pure sheer. Legend has it that Ettore was approached by an English lady saying that Rolls-Royce was a superior machine to her than Bugatti and, in spite of her, Ettore created a Royale model to silence her. In the end, only 3 of the 6 manufactured, the Royals were sold while the remaining 3 were hidden until the end of World War II. All 6 pieces, which otherwise have different bodies and names, have survived to this day, with the prototype destroyed in 1931. Called the Napoleon Coupe, Coupe de ville Binder, Cabriolen Weinberger, Limousine Park-Ward, Kellner Coupe and Berline de Voyage, each was of a different body form, from semi-open sedans to sports coupes, while individual specimens repeatedly changed bodies. In fact, a total of 6 bodies have been mounted on the 11 chassis so far, as they changed owners. The interesting thing is that their steering wheel is on the right, the usual setting for almost all luxury vehicles in France before World War II.
Most superior at the wrong time
Given the "Great Depression" that was shaking the world at the time, it doesn't come as a shock that Bugatti failed to sell more vehicles. The chassis itself cost $ 30.000 ($ 370.000 in today's value), while with the Kellner Coupe bodywork, it reached $ 45.000 ($ 560.000). It is not to the fact that the Royale was not an impressive car. It must first be admitted that the car was extremely massive, weighing almost 3,2 tons. It had a wheelbase of as much as 4,3 meters, a length of up to a whopping 6,4 meters and a hood height of 1,5 meters, making the ornate elephant-shaped ornament atop the radiator at eye level! That's a fifth longer than today Rolls-Royce Phantom and a quarter heavier. Otherwise, the ornament was created by Ettore's younger brother, the famous sculptor, Rembrandt. The wheels are 24 inches in diameter while the brake drum is steered by the cable clutch.
Still, the most impressive detail on the Bugatti Royal is its engine, originally designed as an aircraft engine, known as the U-16. Bugatti installed them in his cars, pending an agreement with the French government on delivery for her aviation, which never materialized.
The design of the engine itself was strange, with, essentially, two straight eight-cylinder engines that used the same crankcase but separate crankshafts. The advantage of this was that the Bugatti was able to separate the engine and use it as a regular eight-cylinder. Even so, the engine was heavy, like everything else on the Royal. A regular eight-cylinder with a capacity of 12,8 liters (engine built into the prototype and Coupe Napoleon had a volume of 14,7 liters), it had 3 valves per cylinder, one camshaft in the engine head and one carburetor, producing about 300 hp, or about 785 Nm of torque moment. The engine was huge in size, extending 1,4 meters in length and 1,1 meters in height and weighed an incredible 350 kg!
In the end, this engine was credited with saving the Royale model from commercial failure. As it produced 23 engines more than the cars it would fit into, Bugatti built a locomotive using the remaining engines,. The prototype secured him a contract with SNFC, a French national railway company, and a total of 79 were manufactured, which brought Bugatti a fortune. for this reason it produced another 189 engines, incorporating 2 to 4 engines into each locomotive. Locomotives remained in use until the 60s, holding a world record of an average of 196 km / h over 70 km.
In the automotive world, only with the Type 46, 50 and 57 models did Bugatti manage to conquer the world of ultra-exclusive cars.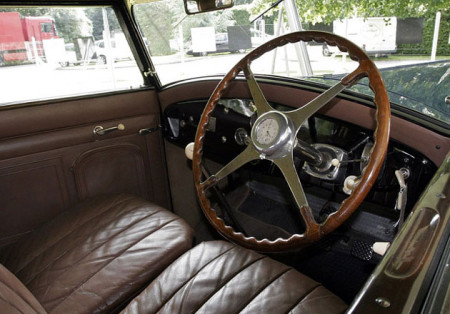 A pair of refrigerators for the most valuable Bugatti
The fifth manufactured specimen, named Kellner, which holds the record for the most valuable Royale car, has had a strange history. Bodybuilder Kellner created a two-door, four-seater body that could comfortably seat 4 passengers and was originally shown at the 1932 Olympia show in London. With a length of about 6 meters and a mass of about 3 tons, it reached a maximum of 160 km / h with a three-speed manual transmission.
After hiding out on Ettore Bugatti's property during World War II, it was sold to American racing driver Briggs Cunningham in 1950 along with another Royale model (known as the Berline de Voyage the new owner sold in 1986). Specifically, upon arriving in France, Briggs met L'Ebe, the daughter of Ettore, who agreed to sell 2 of 3 built Buggati on his property. The third unsold specimen, the dramatic Napoleon Coupe, remained in their possession for some time.
For this pair of cars, Cunningham gave $ 3.000 and 2 General Electrics refrigerators! It should be noted that in France in 1950, refrigerators were almost impossible to buy and were much more valuable than they initially appeared. That said, it must be admitted that Cunningham did better in this sale. In 1987, he sold the car for $ 8,7 million ($ 20 million today). The car changed owners several more times until it came into the hands of the Japanese Meltec Corporation, in 1990. It remained there until 2001 when it was sold to an unknown Swiss collector, although in recent years it has been featured at various events by Swiss broker Lukas Huni.
Still in the top
Today, the Bugatti name has been resurrected and again synonymous with cutting-edge engineering. This incarnation of the Bugatti (along with the one in the early 90's) is focused more on performance than luxury, though this was also Ettore's original goal. Rumors are that Bugatti is already developing a new luxury model, the Galibier, where the concept was already introduced in 2009. The introduction of the final model is constantly delayed and it remains uncertain whether we will see a serial model at all. Each new management of Bugatti brought his own vision of Galibiere, and design changes were constant to justify the name he bears.
In addition, at a time when ecology and low consumption are a priority regardless of origin, one Bugatti has turned to those trends and is preparing a hybrid hypercar for the successor of Veyron.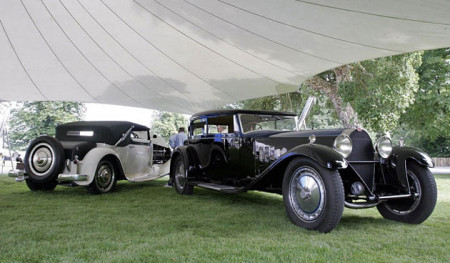 Text: Igor Kučerka
Retrieved from: www.vrelegume.rs
---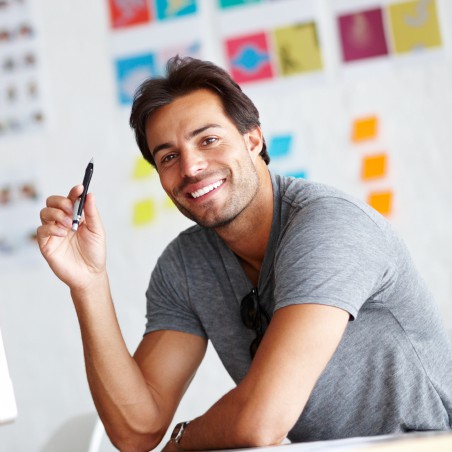 Hi there, I am Mladen and I am an auto enthusiast. I started this blog years ago to help like minded people share information about latest cars, car servicing ideas, used car info, exotic cars, and auto technology. You will find helpful articles and videos on a wide variety of cars - Audi, Mercedes, Toyota, Porsche, Volvo, BMW and much more. Ping us if you have anything cool to share on latest cars or on how to make older cars more efficient, or just want to say hi!