Bmw X6 E71 2008 - 2014 - USED, ENGINE, FAULTS
bmw The X6 is a hybrid (crossover) between an off-road recreational vehicle and an SUV sports car. The 4.85-meter-long Bmw X6 is based on a nearly equal-sized platform of the Bmw X5. From the bmw The X5 luxury sports coupe The Bmw X6 differs mainly in its sloping roofline and rounded rear end.
His peculiarity is in his enormous strangeness.
COMFORT - Bmw X6 E71
The dashboard leaves no doubt that this is a Bmw. Depending on the level of equipment purchased, materials and colors may differ. There is an option with a manual transmission.
Next The Bmw X6 has an impressive interior and electric seat adjustment. In the back - surprising anxiety, two separate places, and a small amount of headroom.
The trunk of the Bmw X6, according to factory data, has a capacity of 570 liters, with the rear seats folded down to a capacity of up to 1.540 liters.
There is virtually no rear visibility, no rear wiper is not too tight. More surprising are the gaps in equipment. At first, even the automatic air conditioning and seat heating required an extra charge.
There is no transparency at the back, no rear wiper. Initially, the automatic air conditioning and seat heating went for an extra charge.
Bmw X6 safety equipment is complete. Standard equipment front, head and window airbags front and head curtain airbags in the rear seats. In addition, each vehicle has a Brake Assist system, stability control, dynamic stop lights (flashes during braking), fog lights and traction control. A distance radar is offered, among other options.
Bmw X6 E71 - engines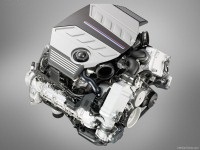 All Bmw X6 engines are turbo or biturbo, biturbo double, this applies to both petrol and diesel. The petrol range is opened by a 6-cylinder biturbo 3.0 with 306 hp. If that's not enough for someone - Bmw has offered a version of the V8 with two turbochargers, which reaches more than 400 hp. The diesel offer is limited to the 3.0 model, which can have one, two or three turbines. The diesel 3.0 is a large engine with high torque and top grades, especially in the 40d version (biturbo engine and 8-speed automatic transmission). Fuel consumption in petrol engines rarely falls below 15 l / 100 km, but in diesel engines it is significantly lower in the range of 13 l / 100 km. The engine designations have nothing to do with engine displacement: the 35i engine actually has 3 liters, the 50i - 4,4 l, the 40d - is not a 4-liter V8 diesel, but only a 3,0-liter biturbo.
The Bmw X6 has become known as the strongest hybrid car in the series: the Bmw X6 ActiveHibrid, in addition to the V8 petrol engine, there are two electric motors, this combined engine generates 485 hp.
Bmw X6: Model History
2008: introduction of the Bmw X6;
2009: Version X6 M and Active Hybrid ;.
2012: Variation 3.0 triturbo (50D).
2014: production of the Bmw X6 E71 stopped. Production of the Bmw X6 F16 began.
Bmw X6 E71 - breakdowns and problems
Model recall because an auxiliary electric water pump can overheat, which can cause a fire.
2010 was the recall of biturbo gasoline engines from 2007 to 2010, which could have a problem with the fuel pump or with the engine software.
BMmw warns that with 6-cylinder 3,0-liter petrol engines (N52 from 2005 and N55 6-cylinder turbo petrol from 2009. The VANOS system housing bolt may loosen and break. In this case, the engine fault warning light should come on). and there is a loss of engine power.I should go to service immediately.
The hissing noise under the hood may be due to a failed gasket between the turbocharger and the catalytic converter.
Moisture can enter the fuel filter heater electrics. If this happens, the battery may be discharged, so the car cannot start. Also this can cause fire. The affected models were recalled to service and their fuel filter heaters replaced.
Power Belt Drive Belt Spanner Problems The drive may lose power steering assistance. was a recall for replacing the servo belt spanner.
Problem with bursting the brake discs on the rear axle. It has been found that during the production process, a crack on the brake disc can form. Which can cause the brake disc to burst while the vehicle is in motion and cause the brake to become inoperative. In service shops, rear axle discs are checked on models, depending on the date of manufacture.
Bmw services say that the Bmw X6 "eats" discs and plates at 25 km.
Tire hum, especially Bridgestone run - flat tires.
Fuel pump failures - was a service action for the 35i engine.
DVD device failures in the first models.
CONCLUSION
If the car maintenance costs are not calculated and the sports experience of the BMW X6 is appreciated, this is an interesting proposition. The BMW X6 is commendable for driving and equipment, but from a practical point of view, it is a wrong proposition, it is designed for 4 people.
---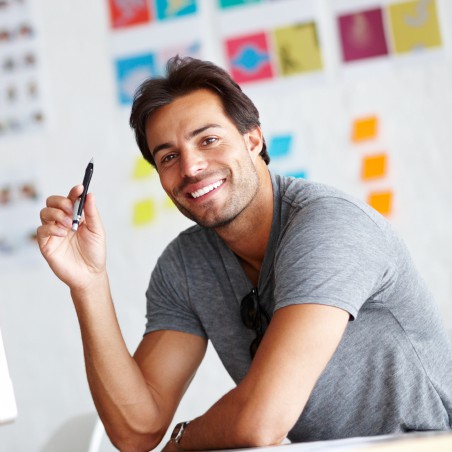 Hi there, I am Mladen and I am an auto enthusiast. I started this blog years ago to help like minded people share information about latest cars, car servicing ideas, used car info, exotic cars, and auto technology. You will find helpful articles and videos on a wide variety of cars - Audi, Mercedes, Toyota, Porsche, Volvo, BMW and much more. Ping us if you have anything cool to share on latest cars or on how to make older cars more efficient, or just want to say hi!