Bmw 5 F10 / F11 2010 - 2017 - Used vehicle, experience, price
The Bmw 5 F10 / F11 is an extremely complex car and therefore has complex and expensive maintenance. In return, they offer a very rich level of equipment, an excellent level of finishing and advanced technology. The Bmw 5 F10 replaced the extremely popular E60 and - as it turned out - it succeeded.
The Bmw 5 F10 / F11 is fast, refined, great to drive, with a spacious and beautifully crafted cab. A wide range of large engines, plus a choice of ultra-practical sedan or station wagon, means the 5 Series is incredibly usable and whether you want top performance, cargo space or something in between, the 5 Series is the answer. The Bmw 5 is not the cheapest car, all the cars are well equipped and none of the engines are weak. So, even if you can only afford an entry-level model, you won't regret it.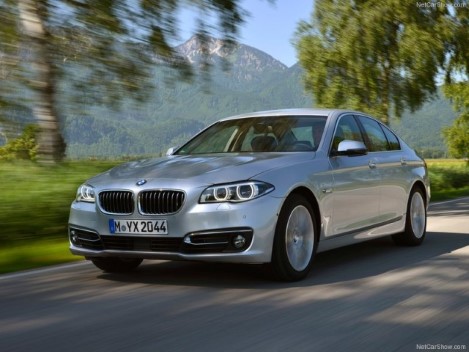 Produced: 2010 - 2017, restailing: 2013.
Predecessor: Bmw 5 Series E60 Successor: Bmw 5 Series G30 / G31
Class: The upper middle class
Competitors: Audi A6, Mercedes-Benz E, Volvo S80, Škoda Superb, Jaguar XF
Models: Sedan (F10) and station wagon (F11)
Euro NCAP: ★★★★★ (2010)
Advantages - Bmw 5 F10
+ Appearance
+ Equipment
+ Workmanship
+ Side cab
+ Efficient diesel engines
+ Automatic transmissions
+ Keeping on track
Mane - Bmw 5 F10
- Dinner
- Cargo space
- Vibration of the motor during the operation of the Start & Stop system
- Analog board (counters)
Recommendation:
Gasoline engine: 528
Diesel engine: 520d
Model History - Bmw 5 F10 / F11:
6.2010 - The sixth generation Bmw 5 Series, codenamed F10, comes with 523i, 528i, 530i and 535i petrol engines and turbo diesels 520d, 525d or 530d.
9.2010 - Introducing the new Bmw 5-Series Touring (station wagon), designation F11.
9.2011. - The 520i replaces the 523i, 528i and 525d get 2.0-liter four-cylinder engines and Drive Performance Control becomes standard.
5.2013 - Debuts 518d engine, restailing model, cleaner 520d and new twin-turbo 4,4-liter V8 engine for 550i model.
5.2014 - The 518d and 520d models get brand new engines that are cleaner and more efficient than before.
Bmw 5 is 4907 mm long, 1860 mm wide, 1464 mm high. The caravan is 2 mm lower, otherwise it repeats its "colleague". The wheelbase on the "Bavarian" is 2968 mm.
The boot volume of the sixth generation Bmw 5 Series in the sedan is 520 liters, but the station wagon model is much more practical - from 560 to 1670 liters, depending on the position of the rear seats.
Motorcycles - Bmw 5 F10 / F11
Gasoline engines - Bmw 5 F10
BMW 520i
Under the hood of the base version of the Bmw 520i is a 2.0-liter turbo engine with direct injection, developing 184 "horsepower" and 270 Nm of torque at 1250-4500 rpm. Combined with 6-speed manual or 8-speed "automatic" and rear-wheel drive, it provides acceleration from 0 to 100 km / h in 7,9 seconds, a "top speed" of 233-235 km / h and an average fuel consumption of level 6-6,5 liters in mixed driving mode.
BMW 528i xDrive
The Bmw 528i xDrive version (unavoidable for the Touring station wagon) is equipped with the same engine, but its power has been increased to 245 horsepower and 350 Nm of torque, and it only comes with an automatic transmission and as a completely new transmission xDrive. The "German" accelerates to 100 km / h in 6,3-6,6 seconds, with a maximum speed of 250 km / h and consumes 6,4 liters of gasoline in combined driving mode.
BMW 535i xDrive
Code bmw 535i xDrive, offers a 3,0-liter in-line six-cylinder with turbine and direct injection, which produces 306 hp and 400 Nm at 1200-5000 rpm. Accelerating to 100 km / h, the limousine takes 5,6 seconds, speed is limited to 250 km / h and fuel consumption does not exceed 7,6 liters.
BMW 550i xDrive
At the top of the range, is the Bmw 550i xDrive. The car is equipped with a 4.4-liter "monster" V8 twin-turbo and a direct injection system. It offers 449 hp and 650 Nm of torque, at 2000-4500 rpm. The result is: acceleration from zero to "hundred" in 4,4 seconds, a maximum of 250 km / h and 9,2 liters of fuel for combined driving.
Diesel engines - Bmw 5 F10
Bmw 520d
The most affordable Bmw 520d is equipped with a turbo four-cylinder engine with 2,0 liters and 190 "horsepower" with a torque of 400 Nm at 1750-2500 rpm. To deliver power to the rear wheels it comes with a manual or automatic transmission. Up to 7,7 in 7,9-233 seconds, max. speed goes up to 236-4,5 km / h. Fuel consumption varies from 4,7 to XNUMX liters.
BMW 520d xDrive
The same engine, but in a stronger version, is mounted on a Bmw 525d xDrive: power is 218 hp and torque is 450 Nm at 1500 rpm. As a result, the acceleration dynamics of the five is 7 seconds, top speed - 240 km / h, and diesel fuel consumption - 5,4 liters in mixed driving mode.
Bmw 530d
Engine N57, 6-cylinder, 3-liter Bmw diesel, the construction is significantly modified compared to the older M57. It is a long-lasting and safe engine. Much like the smaller H47, the chain has been moved to the clutch side over time, so its replacement is very. Unfortunately, the 3-liter diesel generates a strong torque of 450 Nm, so the gearboxes are seriously exposed to the load. The only problem for the owners of the Bmw 525d, Bmw 530d and Bmw 535d versions may be the exhaust aftertreatment system, which requires AdBlue charging. Worth a look.
BMW 530d xDrive
Bmw 530d xDrive - in-line six-cylinder 3,0-liter engine with 258 hp, 560 Nm of torque at 1500-3000 rpm. As a result of the 5 Series, it provides acceleration to 100 km / h in 5,7 seconds and a max. speed up to 250 km / h. And with an average consumption of 5,4 liters.
BMW 550d xDrive
The most powerful diesel is the Bmw M550d xDrive. Under the front hood, a 3,0-liter engine with six cylinders in a row and two turbochargers, whose potential is 381 hp and 740 Nm of torque at 2000-3000 rpm, takes its place. Top speed is 250 km / h, and the first three-digit speed number is reached after 4,7 seconds. On a 100 km road in combined mode, its consumption is 6,2 liters of fuel.
Bmw 5 F10
problems and failures
BMW 5 F10 in gasoline, sudden loss of power, and a failure lamp that indicate a failure of the engine, most often due to a failure of the high-pressure fuel pump.
With older 2.0 diesel engines marked N47, there are problems with tensioners and camshaft chains. The problem is manifested by noise under the hood. If the problem, ie the chain and tensioners, are not replaced in a short period of time, it can lead to serious engine failure.
2.0 diesel engines, in some cases, regeneration of DPF caused diesel fuel to leak into the engine oil. The problem occurs when the vehicle is driven predominantly in cities and when efficient regeneration at high engine speeds is not possible.
The engine may overheat due to problems between the electric water pump and the control module and the water pump itself.
On earlier models, the "check engine" light can come on and the engine may stop due to a problem with the original coil. BMW later replaced the original coils with Bosch coils.
The 'electronic steering lock' light illuminates and / or the vehicle will not start if the battery is empty at start-up.
Speedometer vibration and / or idle tachometer needles require reprogramming.
The flat tire warning light may illuminate if the sensor is not reset after changing the tire.
The fixing screws on the VANOS housing can become loose. There will be an internal oil leak, and then the valve opening will no longer adjust due to the reduced oil pressure. The vehicle then enters engine failure mode and the engine warning lamp illuminates permanently. For vehicles with N51 / N52 petrol engines, this message would appear on the next ignition; for the N55 petrol engine, the message would appear immediately.
A number of owners report damage to the air conditioner condenser as a result of the condenser being exposed to stones from the road while driving.
In the case of initial models, failures of the modules that control the lights occur. The problem is due to corrosion of the electronic circuit.
Increased number of rear camera problems.
Due to the high power consumption while the vehicle is stationary, the battery may be discharged for long periods of time.
A large number of owners have complained of a gas pedal failure.
Some owners report problems with the Idrive system and the multimedia unit.
Bmw 5 F11 station wagon version of the first series with rear air suspension, rear airbag failure prevented 100.000 km-
Chromium peeling on the door.
Quick wear of individual buttons inside.
Quick wear of the luggage compartment cover.
A larger number of owners report more intensive wear of the front tires.
In the initial series, there are failures of the steering mechanism, which is often felt when the car turns and the appearance of strange sounds when driving the vehicle.
Driving noise is caused by factory racing tires that owners replace with classic ones.
Service calls - Bmw 5 F10 / F11
Date of recall 27.04.2012. - Cooling pump problems.
Date of recall 26.09.2012. - Engine problem for models manufactured from 01.07.2012. to 27.09.2012.
Date of revocation 20.12.2013. - Problem with towing hook for models manufactured from 28.06.2013. to 11.12.2013.
Date of revocation 28.07.2014. - Call for possible problems with the VANOS system for models manufactured from 01.09.2009. to 30.11.2011.
---
Bmw 5 F10 / F11 - Engine Pallet
Gasoline engines
In Europe, the six-cylinder models are an aspheric N53 direct injection engine. However, in many countries outside Europe they continued to use the older N52 engine, due to the high sulfur content of locally available fuel.
Model

Years

Motor

Power at rpm.

Max. torque at rpm.

Note

520

2011-2016

N20B20




turbo I4

135 kW (181 HP)




at 5,200-6,250

270 Nm at 1,250–4,500

Except Greece and Turkey

N20B16




turbo I4

125 kW (168 HP)




at 5,000

250 Nm at 1,500–4,700

Only Greece and Turkey

523

2010-2011

N52B25




NA I6

150 kW (201 HP)




at 6,400

250 Nm at 2,750

Only in Asia

N53B30




NA I6

150 kW (201 HP)




at 6,100

270 Nm at 1,500–4,250

Only in Europe

528

2010-2011

N53B30




NA I6

190 kW (255 HP)




at 6,600

310 Nm at 2,600–5,000

Only in Europe

N52B30




NA I6

179 kW (240 HP)




at 6,60o

299 Nm at 2,750

Outside Europe

2012-2016

N20B20




turbo I4

180 kW (241 HP)




at 5,000-6,500

350 Nm at 1,250-4,800

530

2011-2016

N53B30




NA I6

200 kW (268 hp) at 6,100

310 Nm at 1,600-4,250

Only in Europe

535

2010-2016

N55B30




turbo I6

225 kW (302 HP)




at 5,800

400 Nm at 1,200–5,000

550

2010-2011

N63B44




turbo V8

300 kW (402 HP)




at 5,500-6,400

600 Nm at 1,750–4,500

2011-2016

331 kW (444 HP)




at 5,500-6,400

M5

2012-2016

S63B44TU




turbo V8

412 kW (553 HP)




at 6,000-7,000

680 Nm at 1,500–5,700

ActiveHybrid




5

2011-2016

N55B30




turbo I6

225 kW (302 HP)




at 5,800

400 Nm at 1,200–5,000

electric

40 kW (54 HP)

210 Nm

combined

250 kW (335 HP)

450 Nm
Diesel engines
Model

Years

Motor

Power at rpm.

Max. torque at rpm.

518d

2013-2014

N47D20




turbo I4

105 kW (141 HP)




at 4,000

360 Nm at 1,750

2014-2016

110 kW (148 HP)




at 4,000

361 Nm at 1,750–2,500

520d

2010-2011

140 kW (188 HP)




at 4,000

400 Nm at 1,750–2,750

2011-2014

135 kW (181 HP)




at 4,000

380 Nm at 1,750–2,750

2014-2016

B47D20




turbo I4

143 kW (192 HP)




at 4,000

400 Nm at 1,750

525d

2010-2011

N57D30




turbo I6

150 kW (201 HP)




at 4,000

450 Nm at 1,750–2,500

2011-2016

N47D20




turbo I4

160 kW (215 HP)




at 4,400

450 Nm at 1,500–2,500

530d

2010-2011

N57D30




turbo I6

180 kW (241 HP)




at 4,000

540 Nm at 1,750–3,000

2011-2016

190 kW (255 HP)




at 4,000

560 Nm at 1,500–3,000

535d *

2010-2012

225 kW (302 HP)




at 4,400

600 Nm at 1,500–2,500

2011-2016

230 kW (308 HP)




at 4,400

630 Nm at 1,500–2,500

M550d




xDrive

2012-2016

280 kW (375 HP)




at 4,000-4,400

740 Nm at 2,000–3,000
Retrieved from: en.wikipedia.org
---
Bmw 5 used cars price - used cars review
---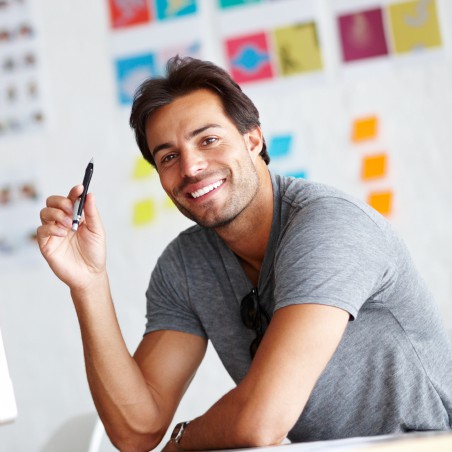 Hi there, I am Mladen and I am an auto enthusiast. I started this blog years ago to help like minded people share information about latest cars, car servicing ideas, used car info, exotic cars, and auto technology. You will find helpful articles and videos on a wide variety of cars - Audi, Mercedes, Toyota, Porsche, Volvo, BMW and much more. Ping us if you have anything cool to share on latest cars or on how to make older cars more efficient, or just want to say hi!