Audi A6 C4 1994 - 1997 - Used car, advantages, disadvantages
The Audi A6 C4 was produced from 1994 to 1997. It is the successor to the Audi 100.
The change in relation to the Audi 100 was based on the change of front and rear lights, turn signals, change of the front hood, fenders and both bumpers, door and roof moldings. Some models also had chrome moldings. The interior was not significantly changed (the steering wheel was changed and the analog odometer was replaced by a digital one).
All generations of Audi A6 cars also offered the option of quattro all-wheel drive models that were available is the "sedan" and "Avant" variant.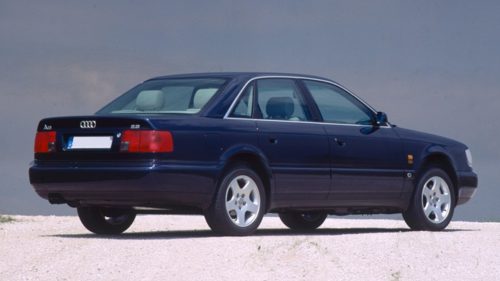 Gasoline engines with 4 inline cylinders are from 101 to 193 horsepower, while engines with 5 inline cylinders are 133 to as much as 326 horsepower. As for diesel engines, the offer is somewhat poorer compared to gasoline, so that 4-cylinder engines developed a power of 90 horsepower, and with 5 cylinders 115 to 140 hp. Fuel consumption is 8 - 15 l / 100 km, of course, depending on engine power.
Some average consumption of the Audi A6 C4 with a city / open road combination is about ten liters per hundred kilometers.
Accessories for the A6 include 16 "alloy wheels, 8 speakers with CD player, air conditioning, leather seats, fog lights, cruise control, sunroof, central locking (compression), electric rearview mirror, power lowering of all four windows, and lock.
Among the safety equipment, the Audi A6 C4 is equipped with an airbag in the driver's seat and ABS, and since 1996, an airbag in the front passenger's seat has become standard. It also has a switch that disables the lowering of the rear windows and doors.
1997 Audi withdrew from the 1995 and 1996 models due to static electricity problems which in some cases cause the driver's airbag to activate.
Other problems with this model include problems with the fuel gauge, which shows a wrong reading due to a loose ground wire at the left tail light.
Advantages - Audi A6 C4
Electroplating against rust
Stability and strength on the road
Durable and reliable car
A solid, durable and unproblematic trap
ABS, air bags
Quality electronics
Rare failures
Mane - Audi A6 C4
Expensive replacement parts
Rear seat battery (air-conditioned models only)
Expensive registration for engines 2.6 and higher
Car age - problems with possible failure of previous (several) owners, high mileage
Big front tire wear
Wheel bearing rumble
Sensitive to bad fuel
Retrieved from: auto-mane.com
---
Used Audi A6 prices - overview
---
Audi A6 C4 - Engines
Motor
Configuration
Max. power
Gasoline engines
1.8 20v
Inline 4 DOHC
92 kW (125 HP; 123 bhp)
2.0 8v SPFI
Inline 4 SOHC
74 kW (101 HP; 99 bhp)
2.0 8v MPFI
Inline 4 SOHC
85 kW (116 HP; 114 bhp)
2.0 16v
Inline 4 DOHC
103 kW (140 HP; 138 bhp)
2.2 20v Turbo (S6)
Inline 5 DOHC
169 kW (230 HP; 227 bhp)
2.3 10v
Inline 5 SOHC
98 kW (133 HP; 131 bhp)
2.4 12v (Only in Thailand, for tax reasons)
V6 SOHC
110 kW (150 HP; 148 bhp)
2.6 12v
V6 SOHC
110 kW (150 HP; 148 bhp)
2.8 12v
V6 SOHC
128 kW (174 HP; 172 bhp)
2.8 30v
V6 DOHC
142 kW (193 HP; 190 bhp)
4.2 32v (S6)
V8 DOHC
213 kW (290 HP; 286 bhp)
Diesel engines
1.9 TDI 8v
Inline 4 SOHC
66 kW (90 HP; 89 bhp)
2.5 TDI 10v
Inline 5 SOHC
85 kW (116 HP; 114 bhp)
2.5 TDI 10v
Inline 5 SOHC
103 kW (140 HP; 138 bhp)
Source: wikipedia.org - Audi A6 C4 - Engine palette
---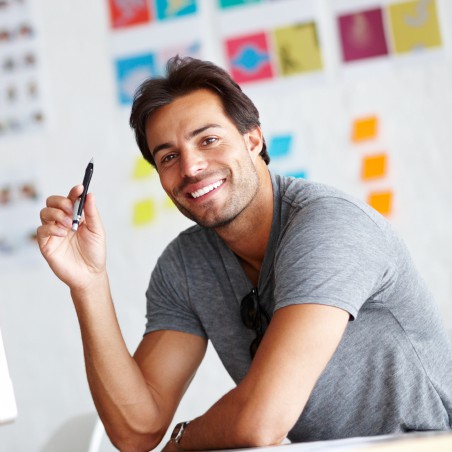 Hi there, I am Mladen and I am an auto enthusiast. I started this blog years ago to help like minded people share information about latest cars, car servicing ideas, used car info, exotic cars, and auto technology. You will find helpful articles and videos on a wide variety of cars - Audi, Mercedes, Toyota, Porsche, Volvo, BMW and much more. Ping us if you have anything cool to share on latest cars or on how to make older cars more efficient, or just want to say hi!