Audi A5 1st generation 2007 - 2016 - Used car, experiences
Benefits
Diesel engines with low consumption
Agile chassis
Quality workmanship
Quality materials
certainty
Mane
There is a lack of interior space
High torque clutch blown with strong diesel engines with manual gearbox
Cherry and lack of power of the multitronic transmission
Snapping inside
Quick battery discharge
Problems with the access system
Front and rear axle problems
Porous brake hoses
High price
Audi A5 experiences
The Audi A5 hit the market in 2007 as a close relative of the mid-range A4 model. It was first introduced as a three-door coupe, thus becoming worthy of competition with the Mercedes E-Class and C-Class, as well as the BMW 3 Coupe.
u.2009. Audi expanded its A5 range to include a Convertible and a five-door Sportback coupe similar to the Mercedes CLS or VW CC. The Sportback is especially popular because it is more spacious, and at the same time it retains the elegant form that is a feature of Audi's A5 model. The Sportback also has a larger boot volume almost like the A4 Avant. Enough space is offered to the driver and front passenger, but there is not as much space in the rear seats, so the Audi A5 is not a very good choice as a family car.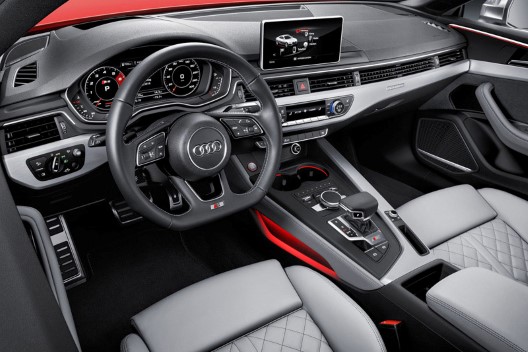 2011 saw a slight redesign of the Audi A5 and the sharper front, side and rear lines on the body are visible, the headlights have been changed with LED daytime running lights, LED taillights and the interior has been made up.
The Coupe and Cabrio are three-door models, making it difficult to get into the backseat. Audi is more sporty than the competition as seen in the harder suspension. Front-wheel drive variants are available as well as the famous all-wheel drive quattro.
Serial security ABS the equipment is with front and side driver's and front passenger's and air curtains to protect the passenger's head, ABSand ESP complete. Additionally, a number of driving assistants such as lane-assist can also be ordered for an additional charge.
The engine range is large and meets the sporting criteria of the Audi. Petrol engines range from four-cylinder power of 160 hp, six-cylinder power of 265 hp and 333 hp, and at the top of the "S" and "RS" models with eight-cylinder engines of 354 hp and 450 hp respectively. Diesel engines have four-cylinder and six-cylinder power ranges from 143 hp to 245 hp. For strong diesel engines with manual gearbox due to high torque, clutch is overheated, which is why automatic is the better choice. However, with multitronic gearboxes, care must be taken to shake the car when changing and lack of power.
Audi, as a manufacturer of premium vehicles, wants to offer its customers both quality carmaking and longevity, in most cases it succeeds, but there are exceptions. So the A5 has a few flaws. Make sure you pay attention to the rubber razors around your neck when purchased, as they are dirty and may cause annoying sounds when driving fast, so a test drive on the highway is recommended. In addition, cracking sounds may occur inside the vehicle, rapid battery discharge, and problems with vehicle access due to problems with the advance key system. There have been problems with the front and rear axles, so this should be taken into consideration when buying. Also one of the drawbacks that can occur are porous brake hoses.
The Audi A5 is an all-around nice, comfortable and safe mid-range premium car, but still expensive.
Download from: auto-mane.com
---
Audi A5 - Petrol engines
| | | | | | |
| --- | --- | --- | --- | --- | --- |
| Motor | 1.8 TFSI | 2.0 TFSI | 2.0 TFSI | 3.2 V6 | 4.2 V8 |
| Volume | 1798 cc | 1984 cc | 1984 cc | 3197 cc | 4163 cc |
| Fuel | turbo benz. | turbo benz. | turbo benz. | Benz. | Benz. |
| Max. power | 170 KS | 180 KS | 211 KS | 265 KS | 354 KS |
| Max. torque | 250 Nm | 320 Nm | 350 Nm | 330 Nm | 440 Nm |
| Acceleration 0-100 km / h | 8,4 s | 7,8 s | 6,9 s | 6,6 s | 5,1 s |
| Max. speed | 228 km/h | 236 km/h | 250 km/h | 250 km/h | 250 km/h |
| Average spending | 7,1 l / 100 km | 6,6 l / 100 km | 6,6 l / 100 km | 8,2 l / 100 km | 12,1 l / 100 km |
Audi A5 - Diesel engines
Motor
2.0 TDI
2.0 TDI
2.7 TDI
3.0 TDI
Displacement 1968 ccm 1968 ccm 2698 ccm 2967 ccm Fuel turbo diesel turbo diesel turbo diesel turbo diesel Max. power 150 hp 170 hp 190 hp 240 hp Max. torque 320 Nm 350 Nm 400 Nm 500 Nm Acceleration 0-100 km / h 9,4 s 8,3 s 7,9 s 5,9 s Max. power 212 km / h 230 km / h 239 km / h 250 km / h Average consumption 4,5 l / 100 km 5,3 l / 100 km 6,0 l / 100 km 6,6 l / 100 km
---
Audi A5 1st generation - Problems and breakdowns
EGR valve failure for diesel engines. The most common occurrence is the clogging of the EGR valve with soot, which prevents normal operation and shows a malfunction of the engine. In some cases, the EGR valve coolant leaks.
With diesel vehicles with manual transmission, floating flywheel problems are common. Troubleshooting requires changing the flywheel and the entire clutch, which is a huge expense.
With 2.0 TSI engines, there is high oil consumption in the engine. In more recent versions, this deficiency has been eliminated.
For all FSI and TFSI gasoline engines, soot deposition on the intake valves leads to worse engine performance, higher fuel consumption, and in the case of large soot deposits, damage to the engine interior. To avoid such problems, we recommend periodic cleaning using dedicated preparations.
Ignition of a number of control panel lights, which are not due to a serious fault, goes out when resetting.
Occasional problems with MMI systems, especially with an integrated telephone.
Increased number of problems with malfunctioning of the electric parking brake, malfunctioning of window panes and central keyless lock.
Temperature sensor malfunction most commonly caused by improper air conditioner operation.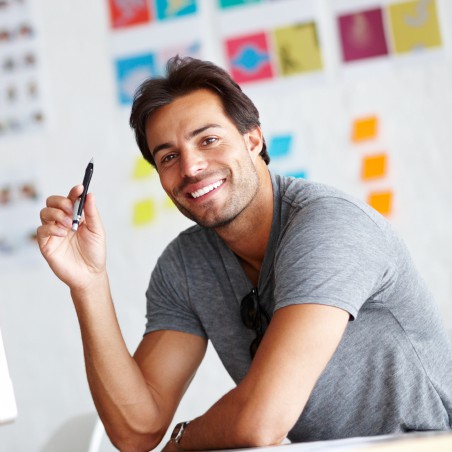 Hi there, I am Mladen and I am an auto enthusiast. I started this blog years ago to help like minded people share information about latest cars, car servicing ideas, used car info, exotic cars, and auto technology. You will find helpful articles and videos on a wide variety of cars - Audi, Mercedes, Toyota, Porsche, Volvo, BMW and much more. Ping us if you have anything cool to share on latest cars or on how to make older cars more efficient, or just want to say hi!