Alfa Romeo 164 1987 - 1998 - Model history
Fast, luxurious and beautiful, though it did share the platform for significantly cheaper
Fiat
,
spear
i
Saab
models, the Alfa Romeo 164 had all the characteristics of being a big sales hit for the Italian vehicle manufacturer.
This car was expected not only to bring back the Alfa Romeo on the paths of old glory, but also to spoil all the accounts of popular class-dominated Germans. Unfortunately, this is the last standalone Alfa Romeo before Fiat took control of the company and the last Alfa Romeo to be sold in North America. The period of the 1970s was very difficult for all vehicle manufacturers due to new safety and exhaust standards, but proved particularly bad for smaller European luxury vehicle manufacturers such as Jaguar and Alfa Romeo. Their low production would usually mean that the cost of production was high, so such companies could hardly survive even when the market was not in crisis. Perhaps the best example is the Italian brand Lancia, which found itself in so much debt that it was eventually sold to the Fiat Group in 1969. Many companies have tried to solve problems by laying off workers and working with equally troubled vehicle manufacturers.
The popularity of the Alfa Romeo was greatest during the late 1960s, although this brand could never boast of high sales. The Milan-based firm received state financial aid several times during the 1930s and since 1948 has been owned by the state agency Finmeccanica. The biggest sales were recorded in 1970, when 109,000 copies were sold, which was a solid number, but still significantly less compared to German rivals. In an effort to increase sales, Alfa Romeo presents the Alfasud ("Southern Alfa") model in 1972, and production took place in a new factory near Napoli. This was not only the first compact Alfa Romeo but also the company's first model with front-wheel drive. Unfortunately, poorly trained workers were not able to produce modern and advanced cars, and although Alfasud sold solidly (893,719 units sold until 1984), it still did not live up to expectations and was remembered for numerous mechanical problems as well as rust problems.
Ettore Massacesi became president of the company in 1978 while Corrado Innocenti was his replacement. Upon arrival, the two publicly made promises that Alfa Romeo would once again make a profit within four years and occupy 11% of the luxury car market in Europe. One of the key problems lay in the lack of utilization of factories, so the mentioned plant in Napoli, where Alfasud was produced, had an annual capacity of 450,000 vehicles, although only 200,000 vehicles a year were coming out. Massacesi and Innocenti are contracting with Nissan, which begins to use part of the plant, and by 1982, as many as a third of the workers were laid off. While Alfa Romeo had its problems, former rival Lancia did not go through any better situation.
As we mentioned, Lancia and Autobianchi became part of the Fiat Group in 1969, and in the late 1970s a collaboration with Swedish giant Saab-Scania AB began. In theory, the Swedes are perhaps the closest rival to Alfa Romeo, with a "soul", but also limited capital and finances. The first step in the partnership between the two companies was the Lancia version of the famous Autobianchi A112, in 1980 Lancia Delta was also sold in some markets as the Saab-Lancia 600. The Swedish carmaker then began work on a new 900 model, which it wanted to be a better alternative to German rivals, but then learned it was unable to cover all development costs on its own. In October 1978, Fiat and Saab signed a contract to develop a new large front-wheel drive car to be sold under the Fiat, Lancia and Saab designations, and this platform would eventually be renamed the Tipo Quattro.
The first three Tipo Quattro cars were Fiat Croma, Lancia Thema and Saab 9000 and appeared in sales in 1985. ItalDesign designer Giorgetto Giugiaro did the general drawings, but each company added its own details and completely redecorated the interior. All three cars were fairly large by European standards, with a length of 4,494 mm on a 2,660 mm long chassis. Croma i 9000 were only available as five-door hatchbacks, while Lancia, in keeping with its tradition, decided to offer only a four-door sedan. However, although they shared the platform, all three cars actually shared very few parts, and Fiat and Saab would later admit that they did not save as much as they hoped. Another big problem was that all three models were battling different rivals. Theme's main competitor was the Mercedes, the 9000 competing in sports BMW models, while the Croma took the position of a large family sedan in the class with the Ford Sierra and Opel Ascon.
During this period, Alfa Romeo engineers were working on a new model, with rear-wheel drive, to be replaced Alfetta and 6 sedans. However, with the difficult financial situation, it became clear that this would not happen and, in 1982, Massacesi and Innocenti signed a contract with Fiat for the company to receive its own version of the Tipo Quattro platform. In October 1985, the Italian newspaper La Repubblica published a detailed story about Alfa Romeo's problems. It became clear that the early promises of Massacesia and Innocentia were too optimistic, and Finmeccanica is beginning to look for a new buyer. The biggest interest was shown by American Ford, which was ready to invest as much as $ 1.75 billion within five years. However, Finmeccanica announces that Alfa Romeo will still be sold to Fiat for the same amount of money and on January 1, 1987, Alfa Romeo becomes part of the Fiat Group.
The company was immediately directed to a new division with Lancia under the Alfa Lancia SpA designation with the aim of saving on costs. It is only recently learned that no company was thrilled with the move. Namely, Alfa Romeo and Lancia were longtime rivals, and Fiat also did not forget the Alfasud model, which was intended as a direct rival to the market that was most important for Italy's largest vehicle manufacturer. When Fiat finally acquired the company, the new 164 was already ready for launch on the Tipo Quattro platform. However, Fiat decided to stop presenting with the story that the 164 had not yet met quality standards, which was ironic since Croma quickly acquired the image of a rather poor quality car. In any case, the official launch took place at the Frankfurt Motor Show in 1987 while sales began in the fall of 1988.
Not only was it 18 months behind the original plan, but the models with the steering wheel on the right for the UK market had to wait an additional year. Unlike the first three Tipo Quattro cars designed by Giugiaro, the 164 was designed by Pininfarina's famed house for the sake of image. There will be big problems between the two companies later on when Alfa Romeo claims that the Peugeot 605, also designed by Pininfarina, looks too much like a 164. In any case, when it went on sale, the 164 was certainly the most beautiful and aerodynamic of all the Tipo Quattro cars. With its distinctive Alfa Romeo mask and beautiful interior, many have hinted that the company's crisis years have passed and the return of its old glory follows. In addition to its beautiful design, the 164 had excellent performance. The offer started with a pair of well-known 2.0L engines, with 144 hp and 175 hp, but the new V6 engine with 200 hp attracted the most attention.
That was enough to accelerate to 100 km / h in under seven seconds and a top speed of 230 hp, and in comparative tests against rivals such as the BMW 530i and Jaguar XJ6, the Italian representative won with ease. However, in addition to all the positive features, the 164 had some drawbacks. Finishing was not even in the rank of Japanese rivals, especially not Germans, while electronics often gave headaches to owners. A year after its debut in Europe, 164 arrive in North America. The company's early plan was to partner with Chrysler to sell cars in this market, but the Americans were swayed at the last minute with frustration that production was delayed. Alfa Romeo had only two models in America at the time, an outdated Spyder convertible and a low-quality Milan sedan, and when Chrysler withdrew from the whole story, the company was in an even worse crisis.
Another problem during the late 1980s was competition. In addition to the standard well-sold domestic Cadillacs and Lincoln, sales of Mercedes and BMW also exploded, and the Japanese with Lexus, Acura and Infiniti models soon became involved in the whole story. By 1990, Alfa Romeo sales in this market were dropping to just 3,500 vehicles a year, with US Division President Darrell Davis announcing that the company desperately needed a successful model to reverse the situation. Unfortunately, the 164 was not that model even though the competition was not overly large and was mostly based on the Audi 100 and Acura Legend. On paper, the 164 was an equally good car, and more comfortable with more style. However, the main reason was the very small number of showrooms and limited marketing, and for almost identical money, the buyer could get a new Lexus LS400 with V8 engine and Japanese quality. For this reason, in 1990 alone, only 1,549 159 found customers. The following year, sales improved slightly to 2,155 vehicles, and in 1992 they fell again to 1,721 vehicles.
By then, Fiat was ready to surrender. Fiat and Lancia brands withdrew from North America during the 1980s and did not want to invest extra money in Alfa Romeo models. Between 1993-1995, only 1,484 found customers, and this was also the last year of the brand in North America. However, the situation was not completely black. American buyers could get the 156 with a 164L V3.0 6hp engine, which transmitted all-wheel drive through six manual gearboxes, delivering a top speed of an impressive 228 km / h. On the other side of the ocean, the strongest engine was still the 245L turbo with 2.0 hp, and in this market 202 received the first mechanical changes in the form of new bumpers in the early 156s. Despite all the problems, Fiat managed to increase sales of Alfa Romeo to 225,000 units in 1989, but it dropped again to 110,000 vehicles four years later and remains at this level to this day. 164 will survive production until June 1997 and will outperform Crom and Them. With a total of 273,857 copies produced, this car can by no means be considered a failure, though the number is significantly smaller than the company's plans.
On the other hand, the Saab 9000 sold in significantly better 503,087 units, which tells us that limited marketing, low number of showrooms and bad reputation from the past are the key reasons for failure. The replacement for the 164 was the 166, but it did not live up to expectations, although it had an attractive design and proven mechanics. Today, Alfa Romeo is a shadow of a former company, though the situation seems to be getting better. Specifically, Fiat recently became the owner of Chrysler and gained access to its cash reserves, meaning that the offer could soon expand beyond MiTo and Giulietta models. In any case, the 164 remains in history as the latest model of the standalone Alfa Romeo, and although it did not live up to expectations, it certainly attracts much attention today. It is especially prized in North America, where it is one of the rarest cars, and in recent years its popularity has grown strongly in other markets.
Author: Talladega
Images: Alfa Romeo
Retrieved from: www.brzabrzina.com
---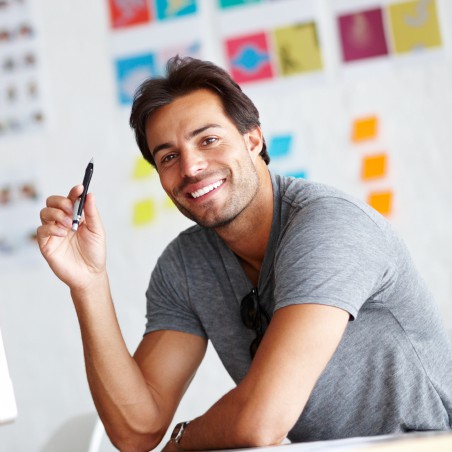 Hi there, I am Mladen and I am an auto enthusiast. I started this blog years ago to help like minded people share information about latest cars, car servicing ideas, used car info, exotic cars, and auto technology. You will find helpful articles and videos on a wide variety of cars - Audi, Mercedes, Toyota, Porsche, Volvo, BMW and much more. Ping us if you have anything cool to share on latest cars or on how to make older cars more efficient, or just want to say hi!