Alfa 159 (2005-2011) - Overview of problems and failures
The Alfa Romeo 159 (2005-2011) was presented to the public in Geneva in 2005 as a successor model Alfa 156. With his special form, he announced the fight against mostly German competitors. Unfortunately, he has proven to be an unreliable partner, with some banal mistakes.
Year of production: 2005 - 2011
Redesign: 2008.
Predecessor: Alfa 156
Class: Middle class
Competitors: volvo s60, BMW 3, Mercedes Benz C, Audi A4Peugeot 508 Renault Laguna
Models: Wagon, Sedan
Advantages - Alfa Romeo 159
+ Appearance
+ Maneuvers
+ Security
+ 2,4 JTDM diesel engine
Weaknesses - Alfa Romeo 159
- Problems with 1.9 JTD engines
- Lack of spare wheel
- Some weak engines
- Exterior sensitivity
- Spaciousness at the back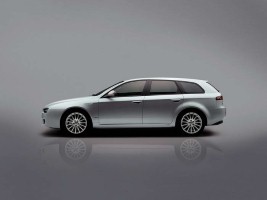 Fault and fault overview - Alfa 159
Alfa Romeo 159 is much higher quality than the 156 produced earlier, Alfa has been able to dramatically reduce the electronics failure rate and drive that owners of Alfa Romeo 156 regularly complain about.
Severe engine failures
Problematic 1.9 JTD diesel engines (120 and 150 hp), turbine failure often due to lubrication problems
Often poor performance of P-tronic automatic gearboxes (knock, noise) due to gearbox control failure. Error eliminated by end of 2007.
Alfa Romeo 159 1.9 JTDM. On 1.9 JTDM engines, the gear belt goes over the water pump and a water pump failure can pull the belt off the water pump and cause the engine to crash at 40000 km. Common problems about 1.9 JTDM diesel engines due to intense belt wear and poor water pumps.
Common problems with diesel vehicles with a vacuum pump to assist with braking. There is a sudden loss of braking assistance.
Long service intervals of 20000 km cause sludge buildup which prevents the chains from lubricating properly on the 2.2 and 3.2 GM gasoline engines leading to their chain stretching and tearing. Genuine GM engines based on this have also suffered similar problems. More frequent oil change is a way of potentially avoiding chain issues, with a change interval of 10000 km.
Other engine faults and defects
Common problems with a 2.4 JTDM diesel engine, which can manifest as switching the engine to safety mode due to problems with the intake air intake pipe. The problem can also be due to clogging or inefficient nozzles.
Diesel 2.4 and 1.9 16 V defective damper system that changes the length of the intake manifold. In the extreme, it can even lead to a situation where a part of the damper will break into the cylinder, causing engine failure.
In the case of frequent urban driving, diesel vehicles suffer from a clogged DPF filter.
Initial models suffer from an improperly adjusted front skirt, which causes tire wear, as do all vehicles suffer from intense tread wear, especially the front shoulders.
Loud steering wheel steering indicates wear on the steering knuckles and inadequate oil in the power steering system.
Diesel issues with floating flywheels.
Body problems
Common problems with dark colors on vehicles.
Present color peeling on original wheels.
Due to inadequate fixation, plastic around the wheels causes annoying sounds.
Problems inside the vehicle
Often loose rear seats.
Noise when changing gears due to loose lever leading to gearbox.
Occurrence of squeaking in the instrument panel and around the front seat belts.
Electronics problems
In some vehicles sending lamps to the instrument panel creates a light show, which is usually resolved by reprogramming the electronics.
Common problems with EGR valve and MAF sensor.
Revocation - Alpha 159
12.03.2007 - Defect on the roof sled. (Caravan version)
27.07.2007 - Possible loss of control of the vehicle.
07.12.2007 - Error in the production of brake hoses.
13.04.2009 - Possible loss of braking aid due to damage to the vacuum pump.
Alfa Romeo 159 - History of model:
2005.: Presentation at the Geneva Motor Show, Alfa Romeo 159 sedan; 1.8 petrol engine (140 hp), 1.9 JTS (160 hp), 2.2 JTS (185 hp), 3.2 JTS V6 (260 hp) and 1.9 JTDM turbo diesel (120 hp, 150 hp), 2.4 JTDM (200 hp).
2006.: debut at the Geneva Motor Show, Sportwagon.
2007.: 2.4 JTDM diesel engine (210 HP).
2008.: small restailing.
2009.: 1.75 TBi petrol engine (200 hp, turbo), diesel 1.9 JTDM eco (120 hp), 2.0 JTDM and 2.0 JTDM eco (both 170 hp).
2010.: 2.0 JTDM diesel engine (136 HP). Withdrawal of 1.9 JTDM and 2.4 JTDM versions.
2011.: Production termination, no heirs.
Alfa Romeo 159 - engines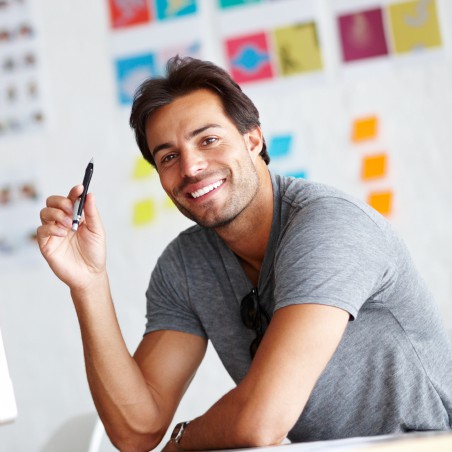 Hi there, I am Mladen and I am an auto enthusiast. I started this blog years ago to help like minded people share information about latest cars, car servicing ideas, used car info, exotic cars, and auto technology. You will find helpful articles and videos on a wide variety of cars - Audi, Mercedes, Toyota, Porsche, Volvo, BMW and much more. Ping us if you have anything cool to share on latest cars or on how to make older cars more efficient, or just want to say hi!