Alfa Romeo 147 2000-2009 - used car, experience, engines
Alfa Romeo 147 - great engines, but the suspension is nowhere near sporty. Still, enjoyment is guaranteed for Alfiste. Not exactly a family car, little space in the rear seat and little space in the trunk. Alfa 147 has technical similarities with Alfa Romeo 156, the biggest similarities are petrol engines with two spark plugs per cylinder and variable valve timing and JTD diesel engine with modern common rail systems.
The Alfa 147 is a car that is almost all sporty in character. The interior is not too big. The boot has a capacity of only 280 liters, can be increased up to 1030 liters.
The biggest disappointment for Alfa 147 customers may be the Selespeed automatic transmission.
DESIGN AND INTERIOR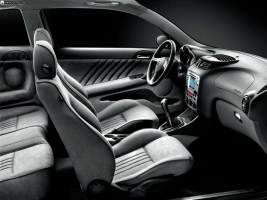 The Alfa Romeo 147 is designed as a sports car. However, this time it is not so, although at first glance you will have the impression that this car goes 300km / h and that it lies perfectly on the road. This is a good thing to say first, but hanging is nowhere near sporty.
With the Alfa 147, the cabin looks much better than the older brothers, but there is not much room, there is little room in the back.
The Alpha 147 is solid, well protected from corrosion.
Even the basic Alfa 147 has two front airbags and side airbags, and it also has ESP. But when tested on the EURO NCAP test, the Alfa 147 received only a disappointing 3 stars.
The front bumper of the Alfa Romeo 147 is quite low, can be easily damaged by larger holes or curbs. During the inspection, the Alfa 147 is worth seeing if the lower part of the bumper has cracked.
In 2005, the restyling was done, so the front of the Alfa Romeo 147 got a more tame appearance, the rear part got bigger headlights and the level of equipment was increased.
Alfa Romeo 147 - Engines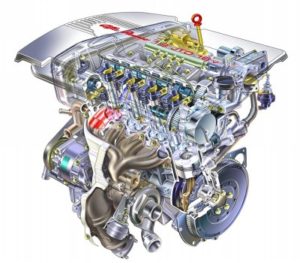 All Alfa 147 engines do a great job, so gasoline goes from 1,6 to 3,2 V6 engines with 250 horses. This is the smallest and quite sufficient, so we think it is a good choice. For those who want a little more power, a 2,0 engine is sufficient, which pulls well from its 150hp.
The Alfa 6 V147 engines are not recommended because these engines are simply too big for such a small car.
The average consumption for underperformed gasoline is about seven liters of gasoline, though the owners say that in real terms this is much more.
If the Alfa 147 has the Selespeed mark on it, it means that it is a version with an electro-hydraulic manual transmission, which has all the features of an automatic with steering wheel-mounted controls. When city mode is switched on, the gearbox itself does all the work like a traditional automatic. They have not exactly proven to be the most reliable, so if you have an option with a fully manual gearbox, that's where we recommend it.
Alfa 147 1.9 JTD
From diesel, Fiat's JTD aggregates. 1900 cubes in two variants. With 115 and 140 horsepower. Due to its fast appearance, we recommend a stronger engine, though even the weaker one lacks nothing. The average diesel consumption is about five liters of Eurodiesel.
Alfa 147 - Engine range - click
Alpha 147 - problems and malfunctions
Here, the Alfa Romeo 147 splits into two groups. The ones that justify Alf's bad reputation and the ones that claim the exact opposite.
One of the things that worries Alpha owners is the very high cost of Alfa 147. Spare parts go to the trap. That's the weakest point of the Alpha 147.
On 4-cylinder engines made until April 2002, weaker toothed belts are possible. Causes of accelerated wear of the belt, which can be torn.
Robotic Selespeed gearbox. On models manufactured until March 2001, oil leaks may occur after driving.
Robotic Selespeed gearbox. On models manufactured up to 2003 (and especially models manufactured until November 2001), problems with electronic gear shift control.
The Alfa Romeo 147 gasoline engine has two weak points.
The first is a timing belt, which theoretically should be able to withstand 120 km, and in practice it must change every 000 km. Recommended additional control every 60 km. Toothed belt replacement is not cheap. But do not delay it, as a result of bursting the belt is usually serious damage to the engine.
The other weak point of the Alfa 147 is the valve opening variator. Problems with the variator system first make noise (the engine sounds like diesel), and only then it starts to fail in its function. Replacing the variator is expensive and complex. The manufacturer has improved the variator. It is also recommended to use higher quality oil (recommended) and replace oil regularly.
4 - cylinder petrol engine. Premature wear or cracking of the toothed belt before 120000 km. Possible major engine damage. Version 1.6 to 2004 was particularly affected. It is recommended to check the timing belt every 60 km.
1.6 gasoline engine. From 1.6 105 hp in 2000, rapid decline in coolant level, possibly causing damage to cylinder head gasket. The cars were called to service in February 2001.
With the Alfa Romeo 147 1.9 JTD manufactured until December 2001, possible engine flywheel problems with 80 km of travel.
1.9 JTD engine. On models manufactured until December 2001, mechanical vibration and noise at a cold start of 40 kilometers occur, which grows very rapidly thereafter. Caused by problems on the crankshaft pulley rubber insert.
On JTD 2001 versions, there is a risk of power steering oil leaking. Caused by hose friction. Called for service in the summer of 2002 to replace worn hoses.
Additional cabin heating. On versions 115 or 147 140 of the JTD manufactured between January 2002 and April 2003, there is a risk of failure of the electrical cab heating system. There is a danger of a short circuit and fire. Vehicles Summoned in 2003. Improved attachment of electrical connectors under control panel.
In diesel, the famous floating flywheel is a part that has to change, generally lasting depending on the mileage and driving style, but around 200.000 km there is already a high probability. Also, there may be a problem with EGR valve, MAP and MAF sensors, nozzles, turbine…, as well as on any other diesel.
The Alfa 147 has a sensitive shoulder, which is often torn off, and the suspension is noisy on the bumps.
On models manufactured in 2000, premature wear of the front tires was observed, caused by inappropriate adjustments to the factory front track. In some cases, even on 2001 models.
On the Alfa 147 manufactured until April 2001, possible fluid leaks from the power steering.
On the Alfa 147 produced until November 2001, headlight condensation on the inside, especially on the right.
On the 147 Alfa Romeo 2000, the front window problem. Requires guide alignment and lubrication.
On the Alfa 147 manufactured until September 2001, the ignition of the airbag is for no reason. Caused by the connector below the driver's seat, which shuts off when the driver moves his seat lengthwise.
Fuel gauge. Alfa Romeo 147 produced until April 2002, misrepresentation of fuel quantity.
On the Alfa Romeo 147, manufactured between February 2000 and November 2003, there is a danger of the hood opening, recall and correction in the fall of 2004. Checking and, if necessary, replacing the hood opening mechanism were carried out.
Electrical Failures: Wiper Motor and Side Window Lifts. They often blow out the bulbs.
Alfa Romeo 147 through the years:
2000: Model presentation, offered by ben. 1,6 and 2,0 engines with SELESPEED gearbox
2001: 5 - doors, new JTD motors, ben. 2,0 engine with manual transmission, five-door model
2003: presentation of top grade GTA, 16V JTD engines
2005: restailing, better equipment
2010: successor - Giulietta.
CONCLUSION
Older Alphas have developed a bad reputation for reliability, rust and resale and are still viewed with suspicion on a current model like the Alfa Romeo 147. Today's models are better and more reliable, but they still need to be thoroughly tested, preferably by experts.
The Alfa 147 is a car that seeks constant attention and care from its owners. All austerity and neglect takes revenge extremely cruelly.
Regular gear belt change required.
The Alfa Romeo 147 is the generation of the Alfa where some of the Alfa Romeo 156's corrections were restored, so it's a good choice.
To summarize, this is a step forward for Alfa Romeo, at least as far as reliability is concerned. Apparently, at least during this time, it can't do better than this.
---
Alfa Romeo 147 prices - used preview
---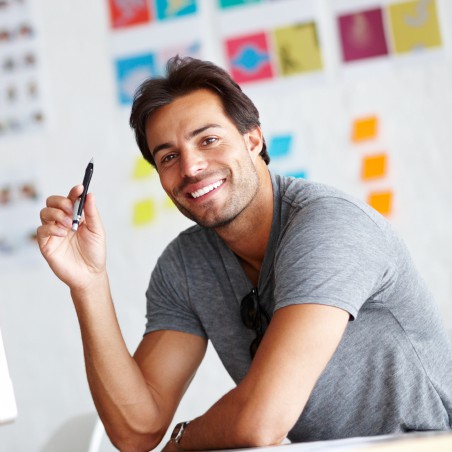 Hi there, I am Mladen and I am an auto enthusiast. I started this blog years ago to help like minded people share information about latest cars, car servicing ideas, used car info, exotic cars, and auto technology. You will find helpful articles and videos on a wide variety of cars - Audi, Mercedes, Toyota, Porsche, Volvo, BMW and much more. Ping us if you have anything cool to share on latest cars or on how to make older cars more efficient, or just want to say hi!