Hyundai Elantra 2000 - 2006 - Used vehicle
No one needs to be assured of the quality and reliability of Korean cars anymore. The Hyundai Elantra, a kind of Korean version of the Škoda Octavia, is also responsible for the good 'voice'.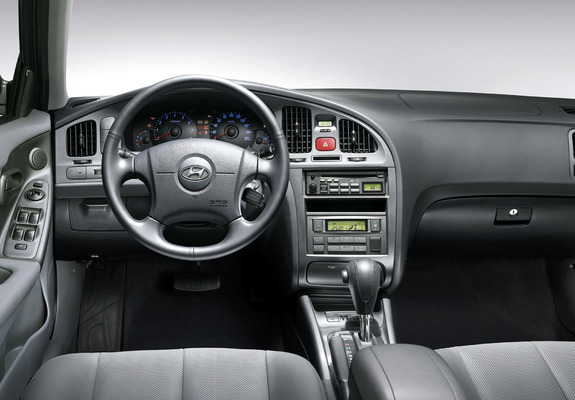 The Hyundai Elantra in 2000 succeeded the Lantra, a Hyundai sedan on the border of the compact and middle class, built in late 1990, using Mitsubishi technology. The second-generation model was manufactured from 1995 to 2000, when the third generation arrived in the range we are writing about. It was on our market until 2006, as a four and five door sedan. The fourth generation skipped the European premiere, at the end of 2011, the fifth generation arrived.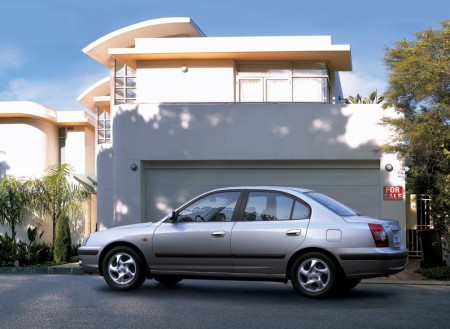 The third-generation Hyundai Elantra has proven to be high quality and reliable, and most of those who have it, or have had it, will confirm that it offers a lot for the money invested. Confection is typical, which is more of a virtue than a disadvantage for owners and buyers of second-hand cars. Especially since Hyundai's cars, year after year, have an ever-improving rating. Initially, there were two problems - with uneven suspension (rigid springs - soft shock absorbers, which made the Elantra sway awkwardly) and synchronous transmission. Everything was fixed in 2002, and by the end of that year, according to the statistics of TÜV and Dekra failures, the Hyundai Elantra achieved above-average reliability. Combined with the favorable price, it is a strong trump card on the second-hand market, although many will say that Elantra can be bought cheaply, but it is not easy to sell it later.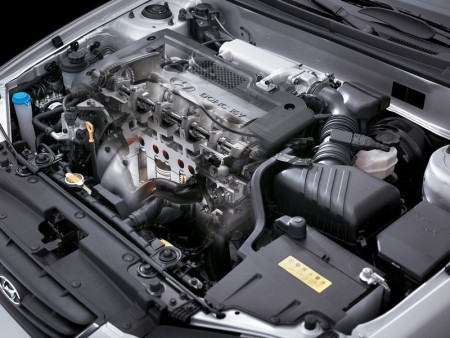 The most common on offer are 16-valve petrols with a volume of 1599 cc and 105 hp, which is often a wiser choice than the 2.0 CRDi diesel due to its durability and favorable maintenance. Namely, it is not particularly economical (one should count on an average of seven liters), and most copies on the used market are 'thick' over 200000 km.
The model of the first series had problems with overheating of the lamps due to the installation voltage being too high, which was quickly resolved. The rear semi-rigid suspension is more durable than the front suspension, and the condition of the suspension can also be checked for tire wear, the sensitivity of the suspension is often associated with bad roads, but the durability of those parts is only average. With cufflinks, problems are rare, and the exhaust system, with normal driving, can withstand more than 100000 km. However, its condition, as well as the luft in the steering wheel and front suspension and the condition (disordering) of the discs, should be checked, as this shows how the car is driven and maintained.
The 1599 cc DOHC is originally Mitsubishi's conception and with regular maintenance rarely creates problems. Only the coolant pump and the thermostat are sensitive, so after buying a used copy, as part of the toothed belt and spanner, it is recommended to replace these assemblies as a precaution (unless you have confirmation that they were replaced within a service interval of 120000 km). There were also problems with the intake air pressure sensor (MAF) and the 'idle gas engine', but basically everything is OK.
Also featured is a solid 2.0-hp 112 CRD diesel engine of interesting design with one camshaft and 16 valves. The original concept of Italian VM Motori, the manufacturer of excellent and most widespread diesel engines on the market, is known (Alfa Romeo, Fiat, Chrysler, Jeep, Opel, and before and Ford and extinguished Saab). A refined 1991 cc diesel version was fitted to the Chevrolet Cruze, Epic and Captiva. The Koreans produced it in their own directories (they developed a new generation from it) and if normally driven and maintained, it easily exceeds 300000 km.
Only the engine mounts, the coolant pump and the thermostat are sensitive, and most importantly, do not run into poorly maintained specimen with returned mileage. There is also no problem with the gearbox (the Koreans handled it well), which admittedly has a slightly longer stroke, but the counter is precise, and the clutch is well sized. Finally, it should be stressed that the tin is very good and no major rust marks should be expected with the oldest specimens. This is why many who buy Hyundai Elantre drive them for a long time because they are simply satisfied. So with a good overview, buying a used Hyundai Elantra is a pretty good option.
Retrieved from: autoportal.hr
---
Engines - Hyundai Elantra
2000 – 2003 Feet
Model
Motor
Volume ccm
Max. power at rpm
Max. craft at rpm
0–100 km / h
Max. speed
1.6L DOHC
I4 16V
1600
79 kW (107 HP) at 5800
143 Nm at 3000
11.0 sec.
182 km / h
1.8L DOHC
I4 16V
1795
94 kW (128 hp) at 6000
166 Nm at 5000
9.7 sec.
199 km / h
2.0L DOHC
I4 16V
1975
100 kW (136HP) at 6000
181 Nm at 4500
9.1 sec.
206 km / h
2.0L CRDi
I4 16V
1991
83 kW (113 HP) at 4000
235 Nm at 2000
11.7 sec.
190 km / h
2004 – 2006 Feet
Model
Motor
Volume ccm
Max. power at rpm
Max. craft at rpm
0–100 km / h
Max. speed
1.6L DOHC
I4 16V
1599
77 kW (105 hp) at 6000
143 Nm at 4500
11.0 sec.
182 km / h
1.8L DOHC
I4 16V
1795
97 kW (132 hp) at 6000
162 Nm at 4500
10.2 sec.
195 km / h
2.0L DOHC
I4 16V
1975
103 kW (140 HP) at 6000
185 Nm at 4500
10.4 sec. (9.1 sec. Manual)
208 km / h
2.0L CRDi
I4 16V
199
83 kW (113 hp) at 4000
235 Nm at 2000
11.6 sec.
190 km / h
---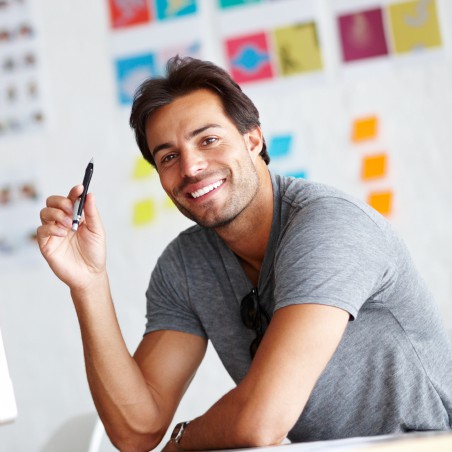 Hi there, I am Mladen and I am an auto enthusiast. I started this blog years ago to help like minded people share information about latest cars, car servicing ideas, used car info, exotic cars, and auto technology. You will find helpful articles and videos on a wide variety of cars - Audi, Mercedes, Toyota, Porsche, Volvo, BMW and much more. Ping us if you have anything cool to share on latest cars or on how to make older cars more efficient, or just want to say hi!