2.0 Ford TDCi engine - experiences and problems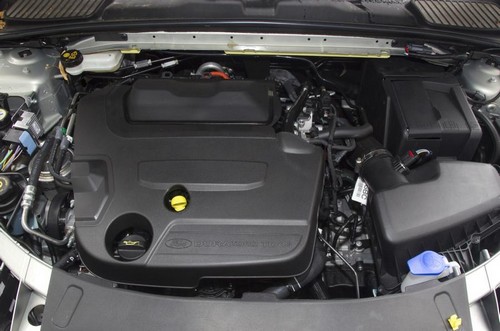 The performance of the 2.0 TDCi engine varies depending on its variant. There are versions without problems and those that make some problems.
For many years in the Ford engine range, customers have had diesel engines available that use a simple rotary pump-based injection system. This solution provided resilience to the quality of the fuel being consumed and significantly reduced production costs.
Unfortunately, the old engines were loud and not very flexible, but they were reliable. The same cannot be said for the heir who entered the offer at the beginning of the 21st. However, it is worth knowing that there are two different engines under the TDCi designation.
2.0 TDCi engine - Several versions Debut 2000
At the outset, the basic differences between the individual engines signed with the abbreviation TDCi need to be explained. In 2000, the 2.0-TDCi four-cylinder 2.0-liter engine came on offer, among other things, the second-generation Monde. It is entirely a project of Ford engineers equipped with direct injection realized with a Bosch VP 30 or 44 pump.
The engine generates 90 or 115 hp. Typical problems of the first version are the rotor of the water pump, the flywheel and the pulley. Fixing each of these problems is still associated with significant costs today.
2.0 TDCi engine - the first upgrade in just one year
Many childhood illnesses have caused the manufacturer to decide to upgrade the 2.0 TDCi engine just one year after its introduction.
To suit Italian competition (1.9 JTD), direct-injection common-rail was introduced. The engine had 90, 115 or 130 hp.
According to the users, the work culture and engine flexibility have been significantly improved. Unfortunately, many other shortcomings have emerged.
The problematic floating flywheel remained. The heart of the common-rail system - a high-pressure pump, made of poor quality materials. As a result, along with its wear, metal chips that destroy the injectors enter the injection system. In this situation, mechanics recommend replacing the pump and regenerating the injector set, which usually means a cost higher than the value of the car.
Slightly less problems are caused by Ford diesel engines manufactured after 2004 - experts recommend buying a car with this engine with a documented history, after replacing the problematic components. Otherwise, we can be sure of huge costs.
2.0 TDCi - HDi
Users and mechanics for the diesel 2.0 TDCI (HDI), who comes from the PSA concern and have a completely different opinion, have a completely different opinion. Focus II, Mondeo III, S-Max, Galaxy and Tourneo.
U Fordthis M In the range, the French engine was available in various power variants: 133, 136, 140, 143, 160 and now 180 hp, with a manual six-speed gearbox.
The four cylinders placed in a row were covered with an 8-valve head, gear belts, a variable geometry turbocharger and a particulate filter were used that appeared in selected variants and in some markets - in later years it became mandatory equipment applied by regulations. E U.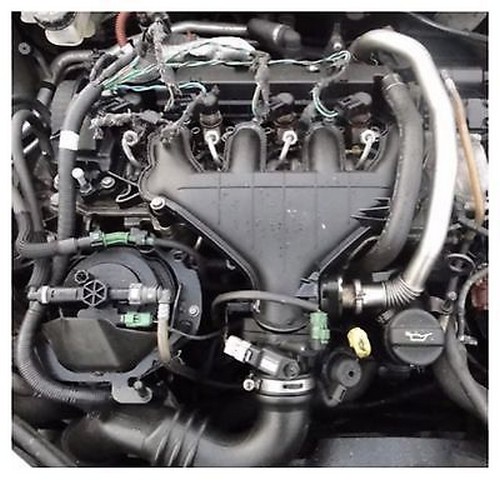 2.0 TDCi engine - economical and dynamic
The 2.0 TDCI (HDI), which goes into heavy Mondeo or the Galaxy family, can easily achieve about 5 liters of diesel per 100 kilometers in urban traffic.
In typical city driving, the engine consumes 7-8 liters of diesel per hundred kilometers. Sufficient power and high torque make every overtaking maneuver easier.
2.0 TDCi engine - a fairly durable injection system
Developed by French engineers, it uses direct-injection common-rail. The vast majority of models are based on Bosch injectors, the rest comes from Siemens.
According to experts, it is difficult to determine the duration of the nozzles - in some engines the nozzles fail before they reach 200.000 kilometers, while in others they easily exceed 300.000.
Bosch injectors can be overhauled. Operating conditions and fuel quality are key here - even a single refueling of diesel fuel of unknown origin can damage this sensitive element that supplies diesel fuel under high pressure.
The durability of a turbocharger also depends on the driver's operating conditions and driving style. The key to the longevity of a turbocharger is the regular replacement of engine oil every 10-15 thousand miles and proper operation.
The driver is obliged to allow the engine to reach operating temperature before using the maximum speed, and before shutting down to let the engine idle for 1-2 minutes - during that time the turbocharger will cool down. Abrupt engine shutdown will lead to faster turbo engine wear.
2.0 TDCi engine - attention to DPF
When buying a car with a 2.0 TDCI engine for frequent city driving, it is worth looking for a model without a particulate filter or taking a gasoline engine. In frequent traffic jams, DPF gets clogged very quickly.
Which Generation 2.0 TDCi Engine?
Ford's TDCI 2.0 has many design flaws that generate significant operating costs, in many cases repairs exceeding the car's value.
However, if you decide for a German construction, it is worth buying models from the end of production - 2006 or 2007. The risk of malfunction of the injection system, nozzle or floating flywheel is much lower.
Mechanics agree with the newer 2.0 TDCI (HDI) diesel, which is considered durable and hassle-free. In this case, regular service and smart use are sufficient.
In this modern unit that uses advanced equipment, expensive repairs cannot be avoided, but usually occur at mileage in excess of 250-300 thousand kilometers.
---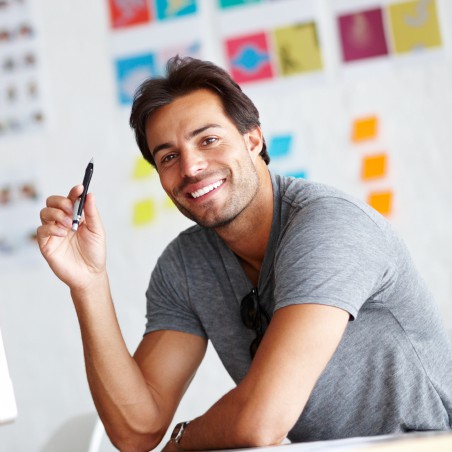 Hi there, I am Mladen and I am an auto enthusiast. I started this blog years ago to help like minded people share information about latest cars, car servicing ideas, used car info, exotic cars, and auto technology. You will find helpful articles and videos on a wide variety of cars - Audi, Mercedes, Toyota, Porsche, Volvo, BMW and much more. Ping us if you have anything cool to share on latest cars or on how to make older cars more efficient, or just want to say hi!