Peugeot 1.6 HDI engine, -Citroen, Mazda, Ford, Volvo
The 1.6 HDI engine gained popularity soon after launch due to its features. The vehicle provides sufficient power and very good consumption. The wide popularity of engines in various vehicles is proving very popular Ford (Focus, Mondeo and S-Max), Peugeot (207, 307, 308 and 407), Citroen (C3, C4 and C5), Mazda 3 i Volvo S40 / V50.
The 1.6 HDi diesel engine is one of the most popular diesels of the first decade of the twenty-first century. It can be found in dozens of cars from several reputable manufacturers - not only in PSA cars, but also in Ford, Mazda, Suzuki, Volvo, and even belong to MINI. This is not just a French technical thought, because the design work is also included by Ford.
The collaboration allowed the financial burden of developing new structures to be expanded to two parts so that the cost of the car could be lower.
In 1998 on the wave of success TDI engine and the one presented earlier Fiat JTD Engine, PSA and Ford decided to work together to create a common turbo diesel engine, using the Common rail system. The result of this collaboration are the engines of the HDi / TDCi family, which can be found in a wide range of models from both companies, as well as in cars Mazda, Volvo, MINI and Suzuki.
The first 1.6 HDi (DV6) was introduced in 2002 and meets the Euro 4 standard. The 1.6 HDi is a 4-cylinder, 4-cylinder diesel engine with 75, 90 and 109 hp common rail injection.
The most popular are the 90 and 109 hp engines. A 90-horsepower motor can be fitted with a fixed or variable geometry turbine, with or without a floating flywheel. The stronger 109hp only comes with variable turbine geometry and floating flywheel, but as well as the weaker variety and maybe use a FAP filter.
In 2010, the new 1.6 HDi, 8-valve engine (DV6D-9HP, DV6C-9HL, 9HR) debuted in accordance with the Euro 5 standard and has 90, 92 or 112 hp and a torque of up to 285 Nm.
For 1.6 HDi, typical failures are: floating flywheel, injector leakage, failure of common rail pressure control valve, towing of chains between camshafts of intake valves, oil leakage.
1.6 The HDI engine can be fitted with a FAP filter, in 90 and 109 hp versions. The PAF filter requires refueling (EOLIS) every 120 km. These costs are predictable, but this system can also give surprises in disruption. Clogging problem, if the car is used too much for city driving. The car goes into safety mode and it reduces engine power. Differential pressure sensor damage also occurs.
Injection system problems - symptoms of inability to start the engine, uneven operation, loss of power, black smoke from the exhaust when accelerating. Fuel quality is not always perfect, and this leads to accelerated wear of the fuel injection system - the system under normal conditions should work properly for at least 250 km. Unfortunately, it happens that after 000 km there is a breakdown. Repair is only possible in a specialized workshop. Piezoelectric injector repair is not possible.
Vibration and noise near accessory belt or transmission, vibration on clutch and gear lever. The repair depends on where the vibration and noise come from, they could be damaged or a floating flywheel or crankshaft pulley throttle. In the second case, repair is quick and not too expensive. However, when replacing a floating flywheel, the cost will be significant, as the entire clutch set changes as well.
Timing chain - symptoms of increased vibration, loss of power, increased noise near the camshaft, the chain may break. Only with 1.6 HDi 16V camshafts are connected by chains, the chain drives only the intake valve shafts. The problem is that some engines use a chain that pulls too fast.
CONCLUSION
In small cars, the 1.6 engine looks almost sporty.
From a standpoint, driving pleasure goes better with the 1.6 HDi 110hp engine, but for the cost of servicing, the simplest versions of 90hp are recommended, without the variable geometry turbine, floating flywheel. Oil needs to be changed frequently.
---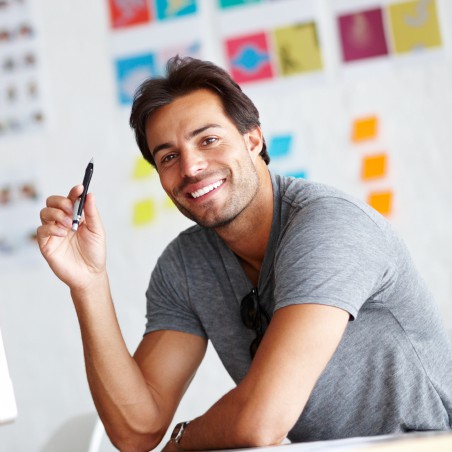 Hi there, I am Mladen and I am an auto enthusiast. I started this blog years ago to help like minded people share information about latest cars, car servicing ideas, used car info, exotic cars, and auto technology. You will find helpful articles and videos on a wide variety of cars - Audi, Mercedes, Toyota, Porsche, Volvo, BMW and much more. Ping us if you have anything cool to share on latest cars or on how to make older cars more efficient, or just want to say hi!