1.4 TDI engine - Engine history, engine failures
The 1.4 TDI is a three-cylinder unit of a German company used in compact and smaller cars.
1.4 TDI PD is based on the engine 1.9 TDI PD, reduced by a single cylinder. It debuted in a small Volkswagen Lupo. Soon it came to other, slightly larger models offered by the Volkswagen Group. It can also be found in the Audi A2, Seat Ibiza, Skoda Fabia and Volkswagen Polo.
Like the 1.9 TDI PD engine, the 1.4 TDI PD has an iron block, an aluminum head, a timing belt and a pump-nozzle injection system.
A very economical unit. It has no particulate filter and is therefore suitable for the city.
Diesel 1.4 TDI - driver reviews
The 1.4 TDI engine works best in small and light cars - such as Volkswagen Lupo, Seat Arosa or Audi A2. 75 or 90 hp combined with high torque gives them dynamics and flexibility adapted to cars with little sporty entertainment - especially in the A2 1.4 TDI 90 hp, which accelerates to 100 km / h in 10,9 seconds.
Unfortunately, the smallest cars also have the biggest visible shortcomings of the engine in the form of high noise and limited work culture. In larger models - such as Fabia 1.4 TDIs, Roomster 1.4 TDI, Polo 1.4 TDI or Rapid 1.4 TDI, noise is reduced by a thicker layer of sound-absorbing material. Let us emphasize, however, that even in these cars - especially when the cold engine is started - the sound of three cylinders is heard.
The key to longevity of the 1.4 TDI engine is regular service - including the use of lubricants of appropriate quality (replacement approximately every 15.000 km) and timely replacement of the timing belt (every 90.000 km or every 4 years and after 2004 every 120.000 km or every 4 years).
The downside of the engine is the pronounced turbo hole. It doesn't happen much until about 1.700 rpm, then the engine starts to drive the car efficiently. As a result, to enjoy a fairly smooth ride, you have to turn the engine to over 2500 rpm and then change the speed so that the engine speed does not fall below the critical level.
The driving economy suffers a little. The 1.4 TDI PD burns approximately 0,5 l / 100 km less than the more powerful 1.9 TDI PD. This is the biggest argument against small diesel. It should be emphasized that the 1.4 TDI PD engine is not very sensitive to driving style and conditions. It typically burns approximately 4,5 l / 100 km (or less than 5,5 l / 100 km if the car is driven mostly in the city), which for many cars means nearly 1000 km of range on a single refuel. At high speed, it consumes no more than 6 l / 100 km, and eco-style driving reduces consumption to about 3.3-3.5 l / 100 km on the route.
Engine failures 1.4 TDI
1.4 TDI PD engine worn out nozzles. Symptoms include uneven engine running and the heater light illuminates while driving. Before deciding to replace or repair a defective nozzle, a detailed diagnosis should be made and any other parts of the injection system malfunctioned.
Turbine failure, with vehicles with 90 hp overhaul is more expensive due to the variable geometry turbine.
An extreme, although reported case, is the appearance of an axial clearance on the crankshaft, which is due to the wear of the thrust bearings. The first signs of the problem are noise from the underside of the engine. Malfunctions would usually be avoided if the car was operated more gently.
The oil pump drive shaft and the balance shafts may need to be changed at high mileage.
Specification: 1.4 TDI engine
Versions
1.4 TDI PD 70
1.4 TDI PD 75
1.4 TDI PD 90
Injection
pump-nozzle
pump-nozzle
pump-nozzle
Engine displacement
1422 cm3
1422 cm3
1422 cm3
Number
cylinders / valves
R3 / 6
R3 / 6
R3 / 6
Engine power hp / rev. in min.
70 / 4000
75 / 4000
90 / 4000
Max. torque / rev. in min.
155 Nm / 1600-2800
195 Nm / 2200
230 Nm / 1900
Models with 1.4 TDI diesel engine
New 1.4 TDI CR Engine (EA288)
It's worth knowing that there are already two types of engines behind the 1.4 TDI. The first release described was derived from an older 1.9 TDI unit. Since 2014, VAG has introduced the new generation 1.4 TDI on its cars. EA288 family engine, developed for use in cars built on the MKB platform. The EA288 generation also includes new 1.6 TDI and 2.0 TDI diesel engines. Unit parameters have not changed much (75-105 hp). However, the engine is optimized to reduce exhaust consumption and emissions. It has a head with four valves per cylinder. An important change for the better is the introduction of a Common Rail power supply, which has significantly raised the working culture, as it is possible to give several consecutive fuel injections to calm the combustion process.
---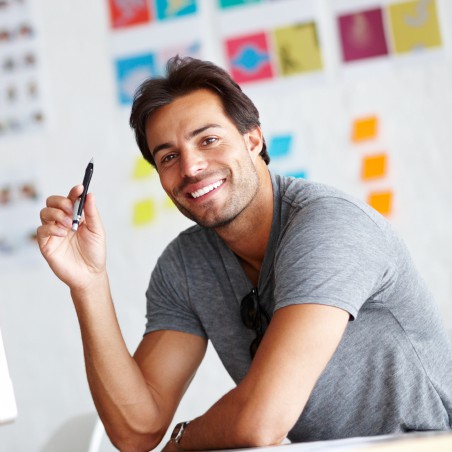 Hi there, I am Mladen and I am an auto enthusiast. I started this blog years ago to help like minded people share information about latest cars, car servicing ideas, used car info, exotic cars, and auto technology. You will find helpful articles and videos on a wide variety of cars - Audi, Mercedes, Toyota, Porsche, Volvo, BMW and much more. Ping us if you have anything cool to share on latest cars or on how to make older cars more efficient, or just want to say hi!